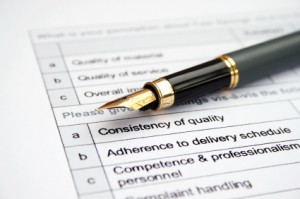 From our last post, you know how to asked your contractor for several references (past and current clients).
Now, here are the top 10 questions you should be asking these references:
How was your overall experience with the contractor and the workers?
Did they start on time? Did they finish on time?
What kind of meeting and with whom did you meet before construction began? What did you discuss?
How were change orders handled? Did you receive many? Did you know pricing before changes were made? Were there any surprises?
Did the contractor's attitude change after the contract was signed, and if his attitude changed, how?
How quickly did the contractor / your project manager return your calls during the project work?
Who handled the permit process? How was it handled?
How was communication handled between the subcontractors and other workers to make sure it was done to your expectations? Did you feel like you were running the job or the contractor was running the job?
Who communicated daily situations to the contractor, in terms of work done by subs and / or other workers on the site? How did you have to get involved?
How would you feel about working with this contractor again? And, have you recommended your contractor your friends & family? Will you?
We'd love to know what you're thinking…
What other questions would you ask a contractor's reference?
How many builders do you like to interview before choosing one?
Remember … your home is your most important financial asset. Before you hire a contractor, check out their references, their on-line reviews, and their websites. Visit their showrooms and / or offices. Do your homework!