After this past year, we've all had time at home, looking at what we want to change. Maybe there's that kitchen nook that has slowly driven you mad the more you look at it. Of the strange design choices in the living room previous owners made. Whatever has caught your eye, once you see something in your home you don't like it's impossible to shake the desire to remove it, renovate it, blow it up, and bring in your own looks. But what are some luxury home trends for 2021?

You might be surprised by the home remodeling trends that are not only hot in the New Jersey design community, but around the country as well. If you're considering any kind of renovation or updates in the near future here are some of the greatest home remodeling tips and remodeling industry trends to consider with your house.
Maximizing Indoor Entertainment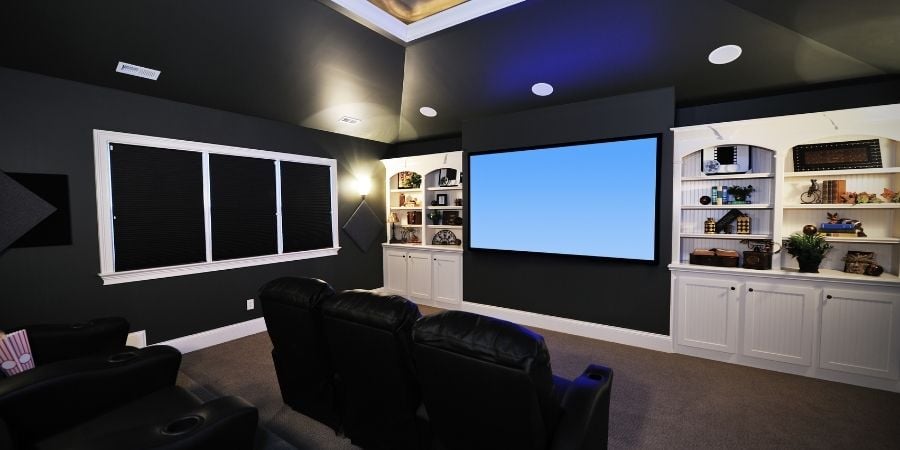 Hopefully, nothing like the past year happens any time soon. But with how crazy things can get (and how quickly it can happen), there has been a drive to add more fun interior features inside a home. Having a professionally-created home theater might not come as a surprise to you, but other trends include home bowling lanes, full home bars in the basement, even climbing walls. Over the past year, people started to look at the interior of their homes differently. While you wouldn't put a climbing wall in the middle of your living room, a renovated basement is a fun place to think outside the box with your activity installations.
Working From Home Space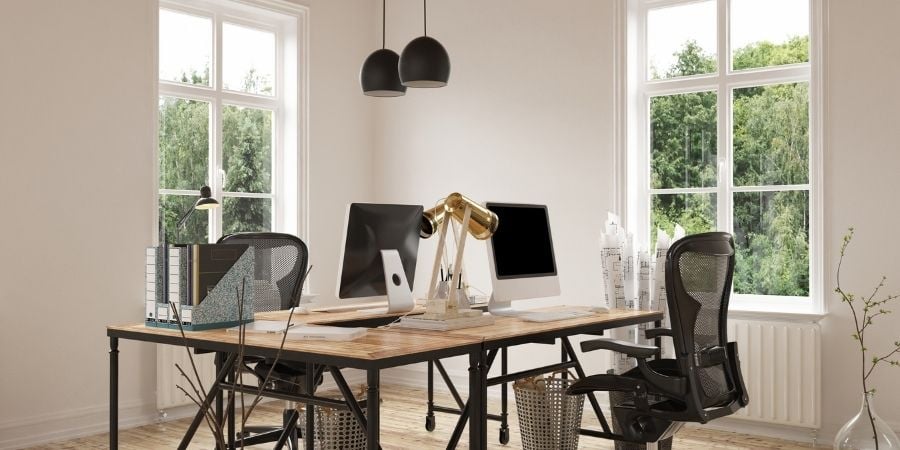 The workplace has changed, possibly forever. While some individuals are returning to work, there are others who are working from home for good. The thing is many homes are not designed for the permanent home office. Putting a desk inside a spare bedroom doesn't always give you the kind of workspace you need.
The addition of windows and skylights inside of offices is a big trend. Natural lighting helps boost your mood. In fact, one of the biggest home renovation and design trends is to have a physically separate building as an office. Even if there's no room in the yard for a separate building, an office with an outdoor space that opens up onto a backyard where nature sounds can be heard is especially popular.
Indoor/Outdoor Spaces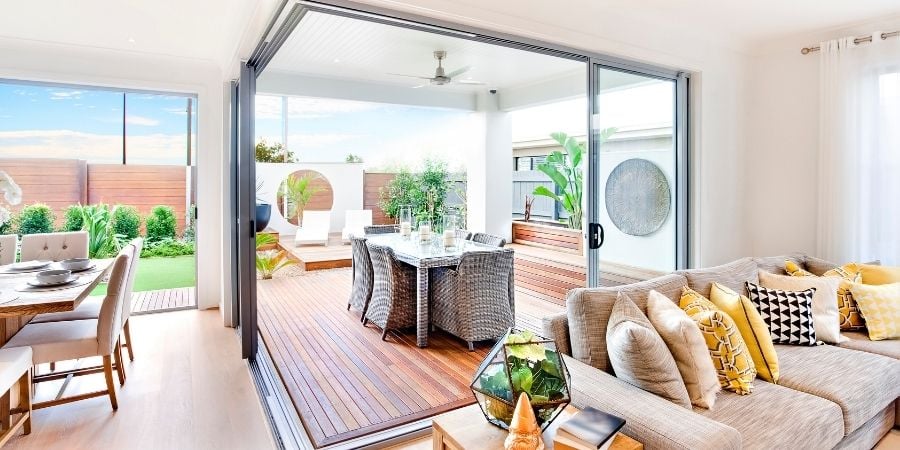 Blurring the space between the inside and outside of your home is a popular trend for 2021. This means instead of simply having French doors that open up to a patio it's an entire sliding wall (or glass, garage-door-like wall) that can push out of the way. By sharing certain building materials for the inside and the outside it gives a free-flowing feeling. This helps increase the comfort level of the exterior and makes it much more natural to walk in and out of your home.
One additional feature that is popular is having drop-down mosquito nets. This way you can still take advantage of the full breeze while avoiding the bugs after taking advantage of these remodeling trends.
Larger Tiles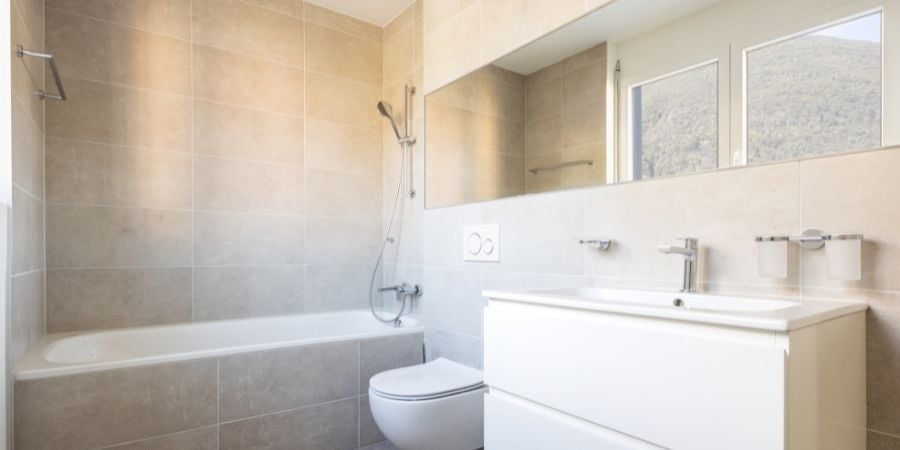 A few years back subway tiles were all the rage. Subway tiles or mosaic tiles could be seen in all home trends & design upgrades. That, however, is no longer the current trend. What is trending are large tiles. Why large tiles? They help make a space look bigger. If you want to increase how a room looks you have the options of natural light and mirrors, but large tiles (especially wall tiles) help with this as well.
Of course, there's a secondary perk to this as well. When you have larger tiles you have less of that pesky grout to clean, which in itself may be worth taking advantage of this home trend. One thing to take into consideration is if other family members like In-Laws are living with you, although the larger tiles bring a sense of space, they are more slippery when wet!
Bathroom Spa Features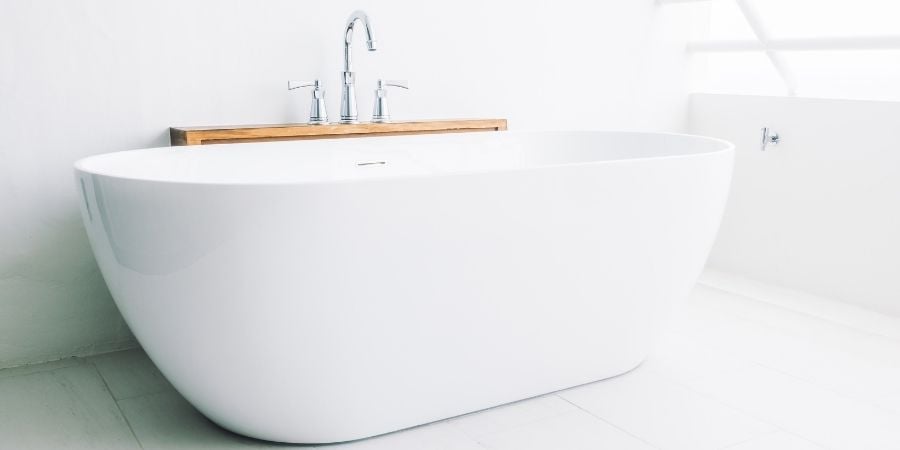 Many of the design NJ trends we have seen moving into 2021 are connected to people staying more time inside their homes. You might not have had the kind of time or ability to visit the spa, so why not bring the spa into your home? Some home bathroom features that have become more popular this year include adding a bidet (very European), a sauna, heated floors that have grown in popularity, and larger freestanding tubs (gone are the days of ripping out the tub in exchange for just a shower space). Bathroom remodels come in all shapes and sizes, find out how you can turn your bathroom into a calm and relaxing space.
Discover Your Dream Renovation
There are all kinds of trending design features here in New Jersey. While many of these trends have something to do with the pandemic and people spending more time at home, all the designs go a long way in making your home more enjoyable. And shouldn't that be the point? If you're going to live at home you need to enjoy it. If you're ready to learn more about how we can help you achieve your own dream renovations, give us a call today!