AWARD-WINNING CONTRACTOR TRUSTED BY: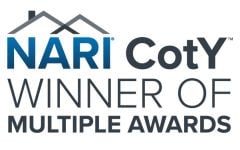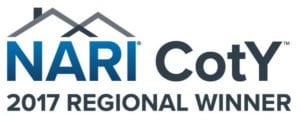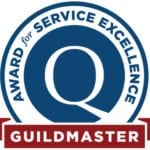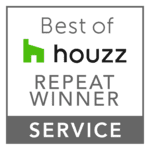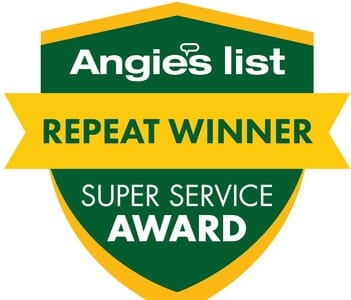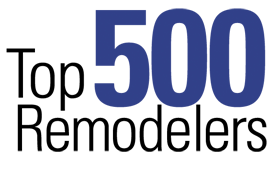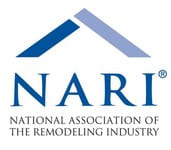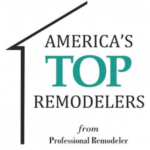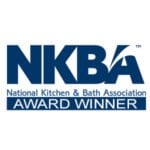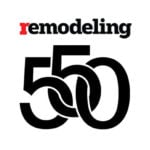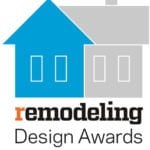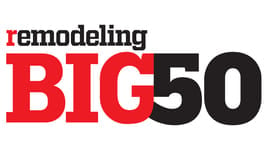 We at JMC Home Improvement Specialists pride ourselves knowing that our relationships with our clients are what makes us stand apart in the home remodeling and re-construction industry. Based on Guild Quality surveys to all of our clients, we appreciate the fact that over 98% of our customers would recommend us to their friends and family. Knowing that we've been in the community since 1977 and that we'll be here when you need us most, are other assets that set us apart from our competition.
We are continually refining our processes and procedures to make sure that nothing falls through the cracks during your project and you know that you're in the best possible hands. We get to know you and your family through an in-depth process so that we ensure your home reflects the best possible solutions.
We believe investment in your home is an investment in your future. It is an investment that you and your family can enjoy now and for years to come. Most projects follow the process below. Of course, based upon the details involved in the project, there may be more (or fewer) meetings between the homeowner and the designer, John MacDougall and/or the project manager.
STEP 1
Communications and Exploration
All good relationships begin with good communication. Following an initial phone call, John MacDougall, the owner, will have an in-home or virtual conversation with you to discuss what's important to you – your vision, goals, priorities, and scope. You'll have lots of questions, as will we, the result of which will determine if we're the right team to bring your vision to life.
Objective: Shared understanding of your project goals, objectives and vision for your home and a design agreement.
STEP 2
Design Partnership
Once we've agreed to work together to design your project, we enter into a design agreement which is usually 3% of the project budget. The JMC team will then come to your home to inspect, measure, photograph and document the existing space. After the data is collected, the design team will create conceptual drawings. We'll meet in the showroom to review and begin choosing products/ selections. At that point we will be able to present an estimating within 10%.
Objective: Detailed specifications, conceptual plans and 3D images.
STEP 3
The Details
After finalizing the design and construction details including your design and finishing choices, we'll enter into an agreement with a fixed price. Your project will be completed at the agreed price, no additional costs unless you make changes during the project. A Project Plan will be developed, and tentative start date will be provided, while we apply for permits and create final plans. Once the permits are ready, our team will be assembled to start.
Objective: Fixed cost Agreement, Project Plan and start date.
STEP 4
Build
Pre-Build Preparation
Our team, including project manager, designers, and specialty construction members will meet with you in your home to review the Project Plan: scope, schedule and design. This will ensure we're all aligned toward the same goal: a smooth, successful, on-time and on-budget completion.
You will experience open communication and team meetings (Designer, Project Manager, Lead Carpenter, Plumber, Electrician, etc.) to maintain project alignment.
Construction
As the construction phase begins, we seal off work areas to ensure cleanliness and safety protocols. At the end of each workday, the area is swept, vacuumed and all materials and tools are stored neatly away.
During construction and throughout the project, you will have consistent communication with your project lead. Site or project issues, questions and concerns are addressed immediately. We continue to strive to make the remodeling experience as exceptional as the final product. We believe this is what sets us apart.
Objective: Project preparation, collaboration and build out.
STEP 5
Project Completion
As the project nears completion, you'll accompany us on a preliminary walkthrough to answer questions and address all final details. Concerns and details will be addressed immediately and to your satisfaction. On final walkthrough, you'll be given a project binder with plans, product warranties, use and care manuals, and any other information relevant to your project.
Outcome: The transformation is complete, and your new living space is ready for you and your family to enjoy!
JMC LIFETIME WARRANTY
Our workmanship is guaranteed for as long as you're in your home. That's why you can expect us to contact you in the future to make sure you're still as happy with your home remodeling project as the day we left.
Our goal is to consistently deliver quality work and personal service. We want to be your exclusive resource for future projects, and hope you'll confidently refer us to your friends and family.
Customer Testimonials
MILES B, 2020
I've worked with JMC Home Improvement Specialists for nearly 10 years and have found them to be professional, responsive and a great group to work with. Their work is of high quality and their attention to detail and customer satisfaction is exceptional. I would recommend them to anyone looking for a home improvement. This company can be trusted to do the right thing!
TIM H, 2020
Very professional firm. They arrived exactly the same time everyday until completion. The the owner came out and inspected the new bath they did for us. They built a relationship with us so that any unforeseen problems were easily worked out. Highly recommended.
VINNY C, 2020
JMC designed and built our kitchen remodel and we could not be more pleased. Challenged by the extremely limited footprint of our existing kitchen, their designer Tammy came through and was able to maximize the space and helped with material suggestions with stunning results. John and his team also came up with novel solutions to work around the quirks of our older house. Most impressive is how JMC has stood behind their work. Recently, during the course of one of John's customer satisfaction follow up calls, I mentioned to him a defect that had originally gone unnoticed by all. Upon learning of this he sent one of their people to correct it even though the job had been completed a year and a half ago. I'd highly recommend JMC to anyone considering work on their home or business.
MATTHEW D, 2020
JMC did a significant amount of remodeling work for me. They remodeled both my kitchen and master bathroom. I was absolutely thrilled with the quality of the work and materials, as well as the professionalism of their staff (both in the showroom and on-site). Part of their promise is that they fully back up their work with a lifetime guarantee. I'm writing this review now because even though they did the renovation work a few years ago, a few minor problems developed (e.g. a cabinet drawer that wouldn't stay closed once it was fully loaded and a crack in the river stone shower floor). When I reached out to them they took the issue seriously and sent someone out promptly. The drawer issue was fixed immediately and they assessed the shower floor (which we are in the process of scheduling).
LAUREN G, 2020
We used JMC for an extensive kitchen remodel and they did a fantastic job! We were so pleased with their quality of work and professionalism. They made the whole process easy right from the start and showed up every day (and on time)! We would definitely recommend them!
JL, 2020
John and his team at JMC are absolutely phenomenal: professional, personable and committed to following a proven process that achieves spectacular results. They told me what they were going to do and it sounded too good to be true. Then they did it and the work was better than I ever imagined. I'd never hired home improvement specialists before. But I'd heard the horror stories. So I was prepared for the worst. Instead, I got the BEST. As in the best in the industry. A team that designed and built the best bathroom I've ever had. I'll never use anyone else. Thank you again, John and team!
THOMAS F, 2020
JMC Home Remodeling completed a master bathroom remodeling project for us several years ago. We were / are extremely pleased with the results. Prior to initiating the project, JMC's agreement and accompanying drawings described in great detail exactly what was to be done so expectations were clear and there were no surprises. Once the project started JMC provided a single point of contact for everything, demolition, construction, plumbing, electrical, painting, etc. Every member of the JMC team was a seasoned professional and communication among the team was great as the project proceeded. JMC delivered in the time promised and on budget. If you are looking for top quality work delivered on time and on budget, we would recommend JMC for your next remodeling project.
DEBI G, 2020
We have gone thru 3 great remodeling projects with JMC over the past 15 years, the latest one just before the pandemic.Obviously, we are completely satisfied with their skill and expertise since we've contracted with them on three separate jobs...each job fully gutted and rebuilt from the studs on up.right thru to finishing including painting, etc.....1/kitchen, 2/living room/dining room, 3/bathroom. All of the workers are professionals in their field, very friendly, courteous, and accommodating of our needs. Quality is top-notch, work finishes on schedule, you can't ask for more....if you do, lol, they will work to accommodate you. I'd give them 10 stars if there were such a thing.