About JMC Home Improvement Specialists
Your experience with JMC Improvement Specialists is our greatest concern. The longevity of our company comes through repeat and referral business achieved by customer satisfaction in all areas, including timeliness, attention to detail, respecting our customers' budgets and homes, and our integrity. We also strive to create a work environment where all members of our company family are recognized for their quality work and are developed to reach their potential. We work on creating a fun and warm environment. JMC Improvement Specialists is the only home remodeling contractor you'll ever need or want to do business with. You can entrust your most valuable asset … your home to us.
Over 50% of Our Business Comes from Repeat and Referral Customers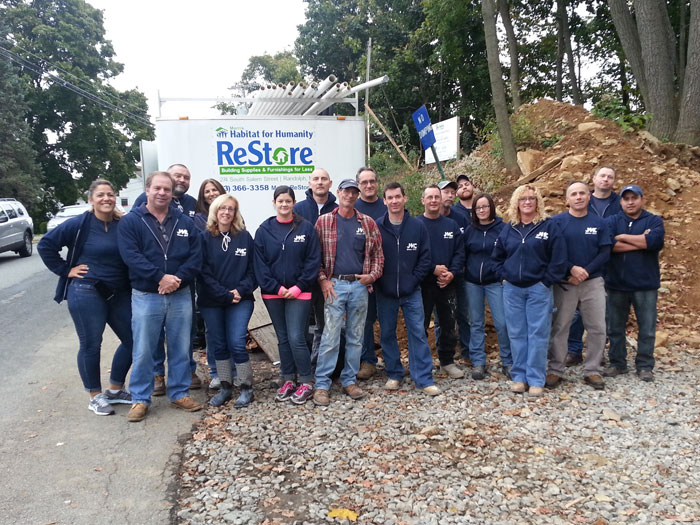 Testimonials

"This is our 3rd project with JMC. We know to expect a smooth project, completed on time and beautifully done. Everyone at JMC did a great job – we could not be happier with our kitchen! Everyone at JMC truly cares about their customers and the work they do. As always, very professional. Always very quick – way above the standard of other contractors we have worked with." Basking Ridge homeowner, kitchen renovation, 2010

"Thank you again for improving our enjoyment of our home. The nice thing about JMC is that, no matter how small your job might be, they treat your home as if it was a palace and pay the same meticulous attention to detail you would expect in a bigger, more expensive job. Our house is small and modest but its value is enhanced by the quality of workmanship in the improvements we had done. We love it." Comments from a Kenilworth homeowner, bath remodel, Guild Quality Customer Survey 8/2011
Over 40 Years of Providing Quality Remodeling Services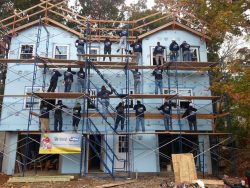 JMC has been providing quality renovation and remodeling services in our community since 1977. For over 40 years, John MacDougall has built a strong and reliable team of professional and skilled crafts people. In 1994, the company moved to its current headquarters in Parsippany, NJ. This expanded space enabled JMC to open new areas of the business including their showroom, which allows customers a convenient neighborhood place to select finishes, working with the JMC design team for a one-stop shopping experience.
Meet the JMC Design and Build Team
In addition to longevity and continuity of service, JMC employs people who join together to create a hard working team. Every person coming into your home is an employee of JMC (with the exception of our exclusive electrician and plumber). We pride ourselves on our team and how long most members have been with our family. You will get to know the members of our team as they work on your home remodeling and renovation project. We are fully licensed, bonded and insured.
Testimonials
"Our two bathroom remodels by JMC exceeded our expectations at every step in the process. From design to completion, the JMC team ensured everything went as planned and the assigned project manager was always available and in touch. The design phase allowed us to visit the showroom, see 3D designs and actual products to select […]
"Overall, we have had a very positive experience with JMC. This is now our second major project with them. The quality of their work is top rate and you can tell their employees really care about their work. JMC makes it easy to transform a concept into a finished product with the help of their excellent designer, Tammy. In […]
"This group of professionals are some of the finest artists I have ever met. We have come to consider them friends and feel very fortunate to have found them. They were very trustworthy and it was a pleasure getting to know the entire staff. In my many years of working with various groups of people this team was the most […]
1

Initial Phone Call

2

Your In-Home Consultation

3

Showroom Meeting

4

Estimate Overview & Deposit

5

Pre-Construction Visit and Meeting

6

Final Material Selections

7

Applications and Permits

8

Pre-Job Walkthrough

9

Start of Construction

10

During Job Follow-Up Call

11

Meetings

12

Substantial Completion/Walkthrough

13

Project Completion/Final Inspections

14

Project Closing Meeting

15

Warranties

16

Survey and Review Request