With JMC Home Improvement Specialists, your experience is our greatest concern. The longevity of our company comes through repeat and referral business achieved by customer satisfaction in all areas including timeliness, attention to detail, respecting our customers' budgets and homes, and our integrity.
We also strive to create a work environment where all members of our company family are recognized for their quality work and are developed to reach their potential. JMC is the only home remodeling contractor you'll ever need or want to do business with.
You can entrust your most valuable asset -- your home -- to us.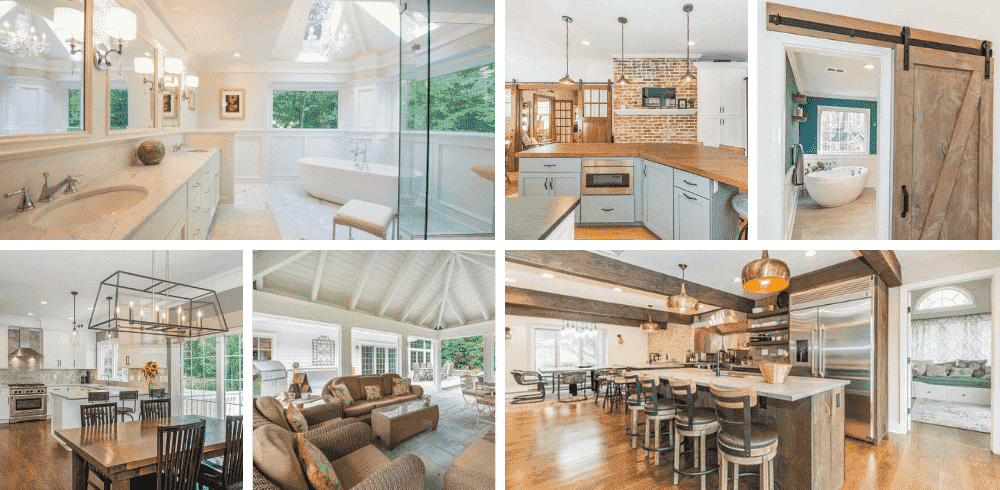 Since 1977, John MacDougall has built a strong and reliable team of professionals and skilled crafts people. In addition to longevity and continuity of service, JMC employs people who join together to create a hard working team. We pride ourselves in our team and how long most members have been with our family. You will get to know the members of our family as they work on your home remodeling project.
All of the JMC office and field crews are employees of JMC – not subcontractors. We are very selective about who we choose to employ, ensuring that they share our vision for quality work and respect of our clients. Before anyone is hired, we go through an extensive interview process and background check. This enables us to have complete control of our schedule, the quality of work performed in your home, and the outcome you will be most satisfied with. We are proud of the longevity of our design-build team, and their work. We do bring in specialty trades such as electricians and plumbers; however, they are people with whom we've worked for many years. All of our partners are properly licensed and insured.
Our Pledge to You
JMC's 9-Point Pledge
"To build enduring client relationships, we provide you with a worry-free home improvement experience as we turn your dreams into reality. We'll earn your trust and respect by upholding our core values in everything we do."
CONTACT US
Working With a Design-Build Contractor

Many times, prospective customers choose which company to work with based solely on price, but price should not be the only factor in choosing your contractor. Often, a low price is a red flag and should be a cause for concern. JMC has over 40 years of residential remodeling experience using top-notch project managers, carpenters, tile workers, electricians, and plumbers — some of whom have been with us for over 20 years. We are very selective about whom we choose to employ, ensuring that they share our vision for quality work.

Addressing specific concerns and requirements in the planning stage is vital to the success of every project. Prior to starting your project, your Project Manager will meet with you, in your home, to go over every step, outlining the process, answering all of your questions, and defining expectations.
Choosing the proper materials for your project is a responsibility we take seriously. Clients are invited to visit our convenient Morris County showroom to discuss options for materials, fixtures and finishes with our talented design team who will guide you through the process. With a large variety of the most current materials and finishes to choose from, JMC can recommend the perfect finish for your style of living. We work with the leading manufacturers in the home industry and are certain that we can meet your every need.
Get In Touch