Our Team
Since 1977, John MacDougall has built a strong and reliable team of professionals and skilled crafts people. In addition to longevity and continuity of service, JMC employs people who join together to create a hard working team. We pride ourselves in our team and how long most members have been with our family. You will get to know the members of our family as they work on your home remodeling project.
John G. MacDougall, President

John MacDougall founded JMC Home Improvement Specialists in 1977. He originally started as an apprentice working for others and quickly realized that the way to control the quality of work was for him to start his own home improvement and remodeling business. John oversees all operations and has maintained his hands-on approach to running all of the projects, from the smallest home repairs to the largest home additions. The goal for John and the JMC team is to ensure that each and every customer has the best home improvement experience possible.

"I have worked with JMC on many projects over 15+ years. John MacDougall has always been very professional and he has now taken his operation to another level. Very focused on customer satisfaction. I am very satisfied with our current project". Comments from a Morris Plains homeowner, basement renovation plus other projects, Guild Quality Customer Survey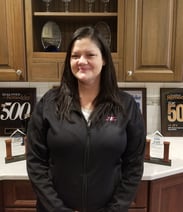 Tammy Kleeman, Production manager & Design Developer
Tammy joined JMC Home Improvement Specialists in 2005 and since then has been an integral member of our design team. She earned an Associates Degree of Interior Design from The Art Institute of Philadelphia, graduated National Honor Society, and won Best Portfolio for Interior Design at AiPH.Tammy is very active in her community, running two Tough Mudders (10+ mile mud obstacle course) to support Wound Warriors, and hosts Alex's Lemonade Stand with her three nieces in support of Childhood Cancer Research.
"Tammy was great to work with; great guidance and her suggestions were right on point; bath looks great. All the design elements really came together well. Tammy helped with great selections. Thanks Tammy!"Comments from a Basking Ridge homeowner, bath makeover, Guild Quality Customer Survey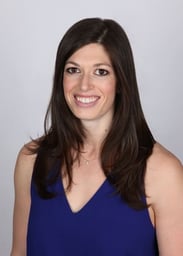 Ana Ousouljoglou, Kitchen & Bath Designer
Ana joined the JMC team in summer of 2019. As one of our kitchen and bath designers, Ana will be working with you throughout the home remodeling process, from the in home measure to showroom appointments and more. With a strong interest in interior design and architecture, she decided it was time to make a change from working at her family business and completed a National Kitchen & Bath Association (NKBA) accredited Kitchen & Bath Design program. Ana has also obtained her AKBD (Associate Kitchen & Bath Designer) certification through the NKBA, as well. She loves to stay current on the latest design trends and learn all there is to know about remodeling. Outside of work, Ana like to stay active with Olympic weightlifting and yoga. One day she hopes to become a certified yoga instructor.
"This is our second project with JMC. Both times the final results are better than we expected. Our new mudroom completely changed the way we use our house, 100% for the better." Comment from a Chatham homeowner, Guild Quality Survey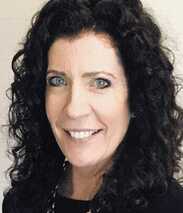 Donna Farley, Kitchen & Bath Designer
Donna joined the JMC team in 2020 s one of our kitchen and bath designers. She is a seasoned designer with extensive experience in creating functional and beautiful spaces with her clients, all the while keeping heir needs and esires at the forefront of her design process. Making homes beautiful in a livable way!
"Phenomenal. Exceeded my expectations every step of the way. John and his team at JMC
are all about professionalism, process, and personality. They tell you what they're going to
do and it sounds too good to be true. Then they do it and it's better than you ever imagined…" Comment from a Hackettstown homeowner, 5 star Houzz Review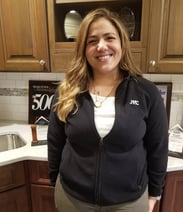 Jessica Fonda, IT and Marketing Coordinator
Jessie has been with JMC since 2005 and keeps our office running smoothly by ensuring all of our technology is up-to-date, including our computers, GPS units and digital cameras (which each of our field crew has), and laptops. Jessie is also an integral member of our customer service team, working with our customers and project managers to make sure that communication remains open at all times. She provides support to every member of the JMC team whether it involves , marketing support, providing information to the crew and president of the company.
"Everyone in the office makes you feel important, no matter how big or small, your project is important. There is a lot of trust in this relationship. A belief that the company is fair and doing what's best for me, as the client." Comments from a Morris Plains homeowner, basement alteration, Guild Quality Customer Survey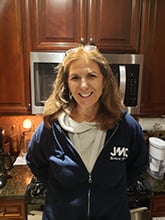 Linda Fonda, Chief Financial Officer
Linda has been with JMC since 1988. She has been John MacDougall's steady right hand, guiding him and keeping the financial accounts throughout the company's ups and downs. Linda's professional manner and deep knowledge of accounting and financial reporting has made her an irreplaceable asset to the company.
"I really have no suggestions for how JMC can improve. They were so organized with how they completed the job and all the steps." Comments from a Florham Park homeowner, bath remodel, Guild Quality Survey
JMC Field Crew Team Members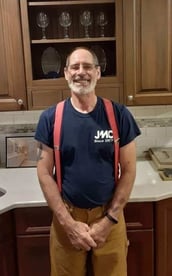 Rick Heddy, Lead Carpenter, Bath and Kitchen Mechanic
Rick grew up on a farm where he learned everything from milking a cow to plowing the fields. This is also where his love for craftsmanship was born. But his path to JMC wasn't direct. He was always fascinated by the field of medicine, and that drove him to study pre-med. Though he greatly enjoyed the experience, nothing fulfilled him more than remodeling. Rick was reminded of that as he continued to pour himself into home improvements for the home he shared with his wife and three kids. He eventually went back to his roots and found himself at JMC over nine years ago.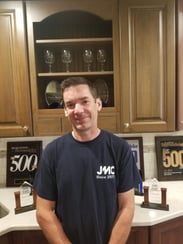 Anthony Fiend, Sheetrock, Spackle, and Painter
If there's anyone who lives for thrills and getting his heart racing, it's Anthony. He lives for adventure, whether it be traveling to the mountains to rock climb or tearing down those mountains on his downhill mountain bike. If you ask him about skyblockquoteing, he'll say, "Been there, done that." When he decides to take a break and catch his breath, it won't take long before he's on the move again, but this time, bringing the energy to others. He's a drummer for a band and loves performing with them. He's been working at JMC for eight years as a sheetrock, spackle, and painter, and our team here is surprised he has time to come to work—and is still in one piece!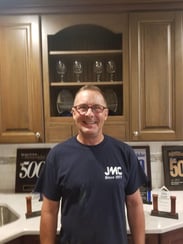 Mike Cook, Lead Carpenter, Kitchen and Bath Mechanic
The sound of a motorcycle engine revving up is music to Mike's ears. As an American Legion member, Mike can spend hours without end cruising down the streets on his ride. His favorite destination for his rides? Straight to spending time with his kids. We all have that one friend who is always smiling and has a contagious, positive attitude, and for our team at JMC, that person is Mike. He's been working as a carpenter and bath and kitchen installer at JMC for six years (and has worked in the industry for 25) and bring a smile with him each and every day.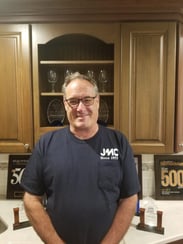 Tom Alexander, Lead Carpenter, Kitchen and Bath Mechanic
Nothing is more satisfying that the sound of 10 bowling pins falling in sync for a perfect strike: a sound that Tom, our general home improvement expert, is very familiar with. This bowling king has talents that extend far beyond the bowling alley, though. He's an expert woodworker and has been perfecting his home improvement skills for the past 45 years (the past seven he's spent with JMC). Above all, Tom is selfless and loves taking time out of his day to spend with his two children. If you need something fixed and are short on change, Tom is your guy. He'll simply charge you a free meal and some conversation in exchange!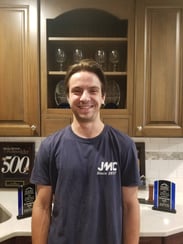 Eliot MacDougall, Carpenter/Lead Carpenter in Training
For Eliot, he's grown up in a family that knows a thing or two about carpentry and remodeling. That's because he's the boss' son! Currently in college, you can find Eliot hard at work studying design and mastering his craft. Each day he works with the aspiration of one day taking over the family business. His learning doesn't stop outside business hours, though. He spends his time building in his barn, perfecting his skills, and enjoys being creative with other mediums.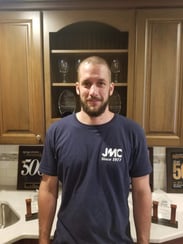 Gary Fuhl, Lead Carpenter, Kitchen and Bath Mechanic
For our carpenter and bath and kitchen installer, Gary, being good isn't good enough. He's been working in the remodeling industry for four years and is constantly working hard to feed his tremendous desire to learn. He works hard in and out of business hours to master his skills and aspires to make strides in the industry. His desire for more doesn't stop there. Gary loves spending his days outside of work collecting whatever treasure he may find.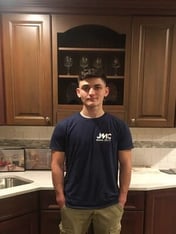 Mike Busciglio, Helper
We are thrilled to have yet another Mike to add to the JMC team! Mike is new to the construction world, but he is eager to learn and we love to teach! On the weekends he loves to detail cars, attention to detail will only benefit him as he learns and progresses with us as a JMC team player!
"They exceeded my expectations with all the work. It was beyond what I expected. It was perfect." Comment from a Florham Park homeowner, Guild Quality Survey
All of the JMC office and field crews are employees of JMC and not sub-contractors. We are very selective about whom we choose to employ, ensuring that they share our vision for quality work and respect of our clients. Before anyone is hired, we go through an extensive interview process and background check. This enables us to have complete control of our schedule, the quality of work performed in your home, and the outcome you will be most satisfied with. We are proud of the longevity of our team and their work. We do bring in specialty trades such as electricians and plumbers; however, they are people with whom we've worked for many years. All of our partners are properly license and insured.
Testimonials
"Our two bathroom remodels by JMC exceeded our expectations at every step in the process. From design to completion, the JMC team ensured everything went as planned and the assigned project manager was always available and in touch. The design phase allowed us to visit the showroom, see 3D designs and actual products to select […]
"Overall, we have had a very positive experience with JMC. This is now our second major project with them. The quality of their work is top rate and you can tell their employees really care about their work. JMC makes it easy to transform a concept into a finished product with the help of their excellent designer, Tammy. In […]
"This group of professionals are some of the finest artists I have ever met. We have come to consider them friends and feel very fortunate to have found them. They were very trustworthy and it was a pleasure getting to know the entire staff. In my many years of working with various groups of people this team was the most […]