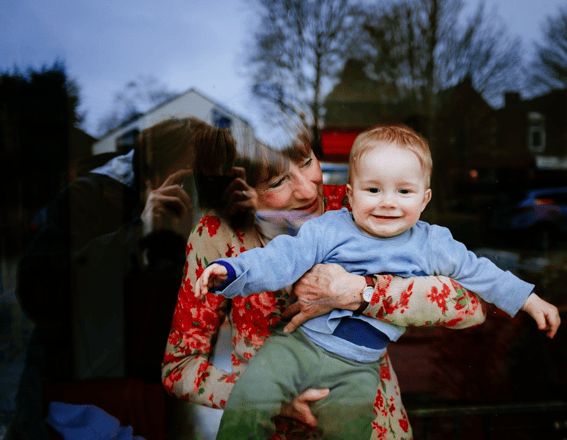 Image courtesy of Pixabay
It's not unusual for families to need to bring older adults into their homes, but it's a major lifestyle change for you both. A few special considerations can help make the transition go more smoothly and ensure everyone is happy, safe, and comfortable with the new situation. Here are some suggestions for preparing your home and making the transition work out well.
Plan proper arrangements
Along with age frequently comes reduced strength, flexibility, and balance, and many seniors also have chronic health issues. This combination appears to put seniors at a higher risk for serious falls. With that in mind, plan to establish a living area that will be safe and accessible for your senior. For the most independence, aim for a one-story living arrangement. The area should include a bedroom, bathroom, and kitchen, and access to a laundry area if she will be doing her own.
Too much of a good thing
While you want your loved one to be independent and mobile, you don't want your senior to feel isolated. Becoming isolated can have serious negative consequences for seniors, and in fact, Medicare Advantage calls senior isolation "America's quietest health risk." Watch for signs she is struggling, such as negative self-talk, poor sleep patterns, sluggishness, or substance abuse. To help combat the loneliness and stress that isolation brings, encourage your loved one to get out and about, even if it's only occasionally. Activities like volunteering or joining a senior fitness program can boost quality of life in important ways, not only avoiding isolation, but also encouraging mobility and providing mental and emotional stimulation.
Ease coming and going
For older adults to come and go comfortably, you should examine your home's entryways. Even if your loved one currently has no mobility concerns, at least one entryway should be threshold-free and step-free. Consider installing a wheelchair ramp or purchasing a portable one. There is a surprising variety of ramps to meet virtually any situation. Even if your senior never needs assistive equipment, such as a wheelchair, walker, or cane, carrying a bag of groceries or managing in slippery conditions is easier with a well-designed ramp.
Interior accommodations
A proper layout and entryway are a great start for your loved one, but most older adults benefit from specific room modifications as well. The primary place to look is the bathroom your senior will use. The combination of slick conditions and changing positions can be hazardous to older adults, so consider some simple changes to make the space more accessible. For instance, a comfort-height toilet is an important and easy modification, and replacing the faucet with a lever-style handle design can be easier for older hands to manage. Grab bar installation can help with transitioning and reduce the risk of falls, and some simple rubber shower mats improve traction.
General considerations
A couple considerations for the house as a whole can help improve safety for older adults. Examine the lighting situation throughout the living area, and brighten dim spaces to make it easier to see objects and judge depth. Add nightlights to improve nighttime navigation, and consider some task lighting in areas where she'll be working.
Bear in mind stairs are less than ideal, but if your loved one must use them, make them as safe as possible. Remove any rugs on the stairs or landing areas, and ensure they are well-lit and that there are sturdy railings on each side of the stairwell.
Seniors have the best opportunities for remaining strong, happy, and independent when their home environment provides appropriate support. Examine the basic layout of your home, look for potential troublespots, and make changes accordingly. Your loved one will enjoy a wonderful quality of life, thanks to your careful considerations.
Internet Service Discounts
Many internet service providers are offering discounts that can help. Here is a link to check them out! click here for discounts
If you need other options:
Many aging adults are unaware of the available care options and programs that can help them maintain their independence and quality of life. Below is a free resource that provides comprehensive information on topics like financial support and care options that are available in their area: