Designing your home remodel in Morris, Essex, or Union county should be an enjoyable task as you peruse your options for various materials and features that can help transform your space to achieve the look and feel you desire.
While choosing features and materials for your renovation project is a fun experience, the design phase is also a time for doing your due diligence. The more well-informed decisions you make at this point, the more stress-free and efficient the construction phase of the remodel can be.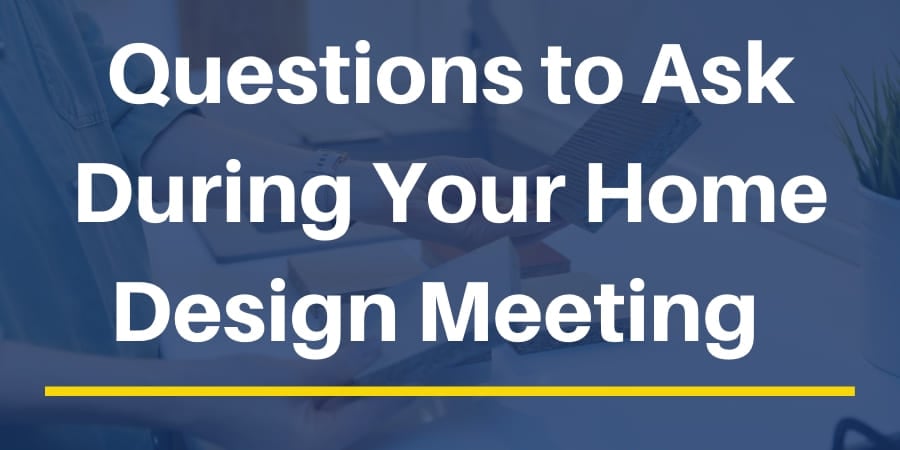 Home Renovation Design Center Checklist
After selecting a design-build contractor to manage your remodel project in northern New Jersey, you can expect to have at least a couple of meetings at the firm's design center or showroom to start reviewing your design options. During your first showroom meeting or virtual consultation, it's important to ask the right questions so you can better get to know your remodeling team and vice versa. Here is a brief home design checklist with topics to discuss and questions to ask during your showroom meeting:
1. Are We on the Same Page in Terms of My Priorities for the Home Remodel?
Every home remodeling project is based on specific priorities that can significantly impact the project. It's important to know what you hope to gain from the renovation and share that with your design team. What are your current home needs and what do you expect you'll need in the future? Are you remodeling your home in Morris County to increase its value? Are you upgrading the property to improve its condition before a sale? Has your family size changed, requiring you to add space or use the existing space differently? Your priorities are the guide through the design process—and really the entire project—so it's critical you and your contractor are on the same page.
2. Are We Clear on the Home Remodeling Budget?
It's possible that you have already discussed your price point during your initial consultation with the remodeling company, but since you will actually be narrowing down your selections during the design phase, it's good to revisit the question of cost during your showroom meeting. At this point you are still working with rough estimates or a ballpark range, but establishing those numbers up front can help your project stay on budget. It also assists the interior designers in knowing what types of materials and quality of finishes to direct you to. Additionally, you should ask when your first payment would be due and what the approximate payment schedule would look like.
3. How Is Your Company Structured?
You want to better get to know your remodeling team during the showroom meeting, so it's good to find out how they are structured, how many employees are on staff, and who is responsible for what. Who will you be communicating or interacting with during various steps of the process? Will you be primarily communicating with a single project manager who then addresses your question or issues with the right person? Additionally, you should find out if they work with any subcontractors or have a full in-house team, and which vendors they use. Ask for a list of those companies for you to use as references. The more information you gather, the better you can set your expectations for the duration of the home remodel.
4. How Can I Communicate With My Designers?
When you're remodeling your home in the Morris, Essex, and Union county area, you can expect the design phase to last a couple weeks and involve more than one meeting at the contractor's showroom. During that time, you will be gathering inspiration, researching your options, and getting insight and information from your designers. During your showroom meeting, ask what channels of communication are available for you if you have questions or want to send tile flooring ideas or pictures of a kitchen you like to your designer. Are they available to text, email, or talk by phone in between in-person meetings? When you call the remodeling company, will you be constantly leaving messages or will you be talking to an actual person who is familiar with you and your specific project?
5. What Styles Are Trending?
It doesn't hurt to find out what styles, colors and features for home interiors are trending in the area, particularly if you're expecting to sell your home in the next couple years. Find out what materials and upgrades are likely to add the most value to your home versus which ones would make the space more comfortable and functional. Your interior designers can lend you plenty of expertise and industry knowledge to help you pick a final choice. They also should have a portfolio of previous home remodeling projects to give you an idea of their project standards and how certain selections appear in a real environment.


6. What Is Most Important to You During the Remodeling Process?
This is more of a question for you, but it's an important one to consider. Are you most concerned with the design? A one-stop shopping approach? Scheduling and budgeting? How your home life will be affected during the construction phase? Clear, consistent communication? Once you've identified the answer to this question, share the information with your remodeling team. If they know your expectations, and you know theirs, you are set up for a more stress-free project, as well as achieving your desired outcome.
Heading to the Home Design Center
These are just a few of the questions to bring up during your showroom meeting as you embark on the home remodeling journey. There may plenty of others that come up along the way, especially as you're making selections with your interior design team. Never hesitate to ask your questions. At JMC Home Improvement Specialists, we want homeowners in Morris, Essex, and Union counties to have a positive remodeling experience. We welcome your questions and are committed to providing the level of communication you need to feel confident about your project.