In the world of construction, the design-build method stands out as an efficient and increasingly popular approach. It simplifies the process by merging the design and construction phases into one cohesive team effort. If you're considering a remodeling project, understanding the advantages and benefits of the design-build method is crucial.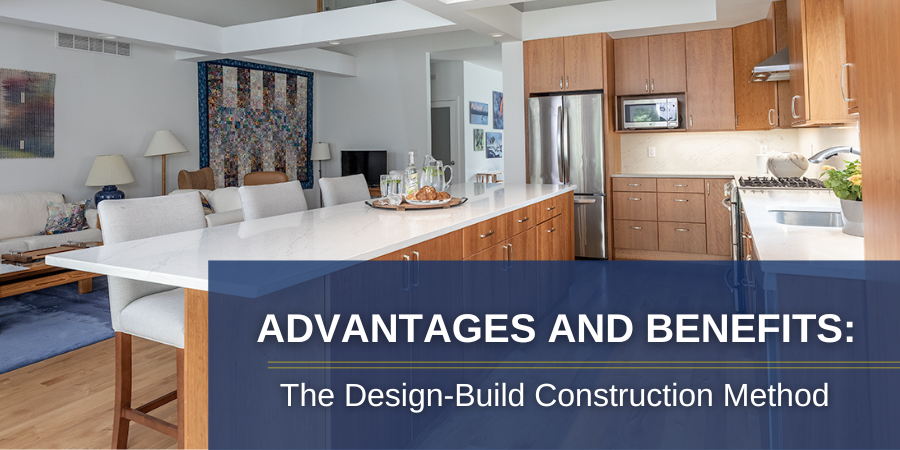 What is the Design-Build Method?
First, let's clarify what the design-build method entails. The design-build approach consolidates the design and construction stages into a seamless sequence. The design-build firm handles all aspects of your project under one roof. You'll work with both the designer and builder from the start, avoiding miscommunications and the problematic bidding process.
Advantages of the Design-Build Method
Streamlined Communication: The design-build method excels in fostering clear communication throughout the project. With every key professional working closely together from the beginning, potential issues can be identified and addressed swiftly. This collaborative atmosphere extends to you, the homeowner, as your input is seamlessly integrated into the design and construction process.

Furthermore, the single point of contact provided by the design-build team ensures that your vision remains at the forefront. This direct line of communication minimizes misinterpretations and misunderstandings, making it easier to bring your ideas to life.


Faster Project Delivery: Timeliness is a hallmark of the design-build process. The design-build approach's emphasis on efficiency and collaboration means that unexpected delays are less common. The team can proactively address challenges as they arise, ensuring that your project stays on track.


Cost Savings: Design-build projects often come with cost savings built-in. The integrated team can identify cost-effective solutions early in the design phase, optimizing materials and construction techniques. This upfront analysis helps avoid costly changes or rework later in the project.

Moreover, the competitive nature of design-build teams can lead to more favorable pricing from subcontractors and suppliers. This competitive advantage is to the homeowner's benefit, resulting in a more cost-effective project.


Enhanced Accountability: Accountability is a fundamental aspect of the design-build method. With a unified team working on your project, there's no finger-pointing or blame-shifting in case of challenges or changes. A great design-build team maintains collective responsibility for addressing issues and ensuring that the project proceeds smoothly.
This heightened accountability leads to a proactive problem-solving approach. Instead of dwelling on problems, the team is focused on finding solutions and ensuring that your project remains on course.


Client-Centric Approach: The design-build method places you, the client, at the center of the process. A good design-build team actively seeks your input, listens to your ideas, and incorporates your vision into every aspect of the project. This client-centric approach ensures that the final result aligns perfectly with your needs and desires.

Moreover, design-build teams often prioritize client satisfaction as a key performance metric. Your happiness with the project's outcome is the ultimate goal. This level of dedication to your vision is a distinctive advantage of the design-build method.
Design-Build vs. Design-Bid-Build
To better appreciate the advantages of design-build, let's briefly compare it to the traditional design-bid-build method:
Design-Bid-Build:

This method involves hiring an architect or designer first, completing detailed plans, and then seeking bids from contractors. It can be more time-consuming and may result in higher costs due to change orders during construction. Higher project costs can also result from designing a remodel without cost information from a knowledgeable builder.





Design-Build:

As mentioned earlier, design-build combines the design and construction phases into a single team that works under one roof. It's known for its efficiency, faster timelines, and cost savings.



Choosing Between Architect and Contractor
Another question that often arises is whether to hire an architect or a contractor for your project. In a design-build arrangement, this choice is simplified as the design-build firm typically includes both architects and contractors within its team. This cohesive approach ensures that design concepts are seamlessly translated into construction reality.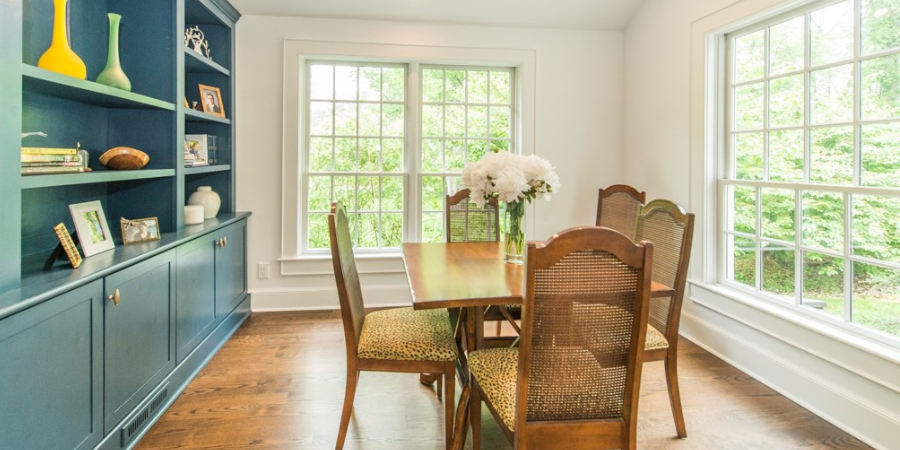 Conclusion
The design-build method offers clear advantages in terms of streamlined communication, faster project delivery, cost savings, enhanced accountability, and a client-centric approach. For those seeking an efficient, cost-effective, and client-focused approach, design-build is undoubtedly the best option for your construction journey.
JMC Home Improvement Specialists is the premier Northern New Jersey design-build home remodeler. Our reputation for upholding the benefits of the design-build method is evident in our client feedback. It's why we are consistently referred to family and friends by our past clients. If you'd like to experience a better way to remodel your home, contact us to schedule a consultation.