As life slowly returns to normal many restaurants in Somerset County, NJ are beginning to emerge from their forced hibernation. While some remained open over the past year, specializing in takeout and delivery, other locations shuttered their doors.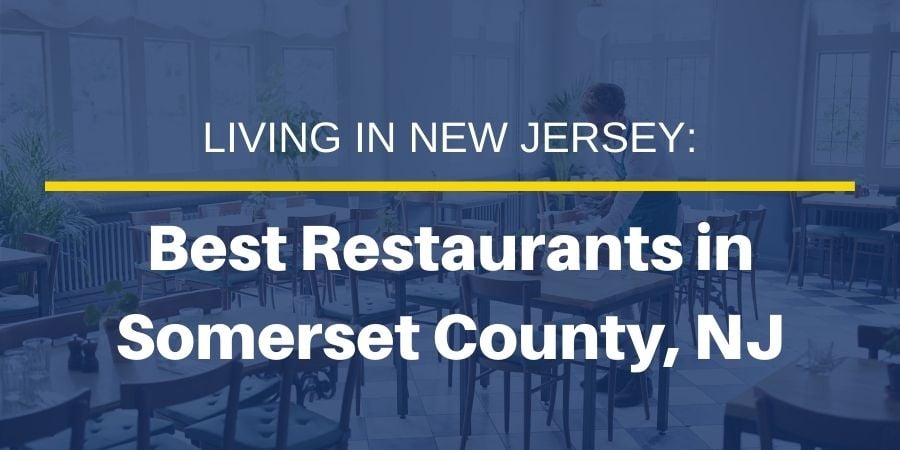 With summer in full swing though most of these restaurants are now serving patrons, both inside and out. So if you're looking to take a break from cooking and want to order in or visit some of the best Somerset County restaurants, here are several that come highly recommended.
What Are the Most Popular Restaurants in Somerset?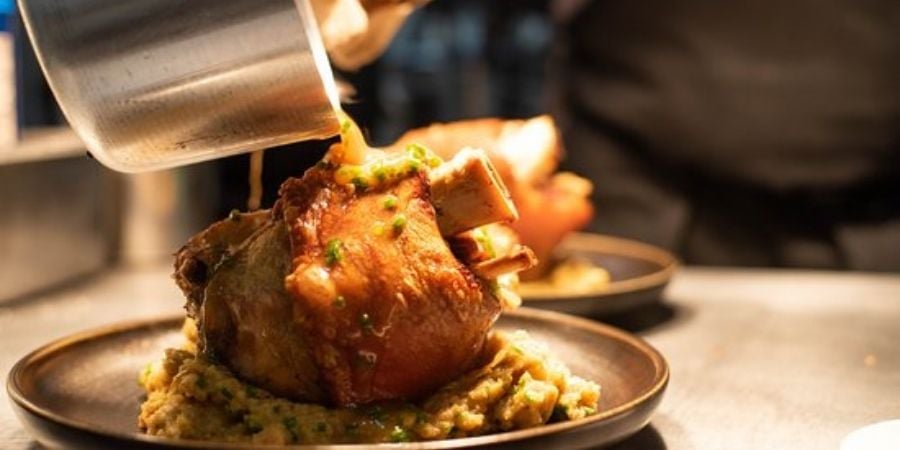 Il Monello
89 Main St. Peapack, New Jersey
This locally sourced Italian restaurant specializes in wonderful nights out and hearty Italian dinners. It's well known, not just as one of the best places to eat in Somerset, NJ but the entire state. It's been named the top restaurant in all of New Jersey in the Gazette for seven straight years, so if you've been searching for restaurants near Somerset, NJ, this is a must-visit.
De Martino
9 Davenport St, Somerville, NJ
Hungry for Latin American food? De Martino is the place for you. Open for delivery, takeout, curbside pickup, and now sit-down dining, De Martino offers you authentic dining opportunities and is a truly unique restaurant near Somerset. From the Ropa Vieja to the Churrasco, and Crispy Pork offerings, there's something for everyone here. You'll find selections hailing from Cuba, Mexico, Peru, and a number of other Spanish influenced dishes. So whether you want to try something new or there's something you've been searching for that you haven't had since your last vacation to South America, De Martino is the restaurant experience you need.
Turf Surf and Earth
46 East Main St. Somerville, NJ
You'll find traditional American food served here. And when you eat at Turf Surf and Earth you'll never walk away hungry. From the oversized Angus Burger to the Chipotle Black Bean Burrito, and the meatless Impossible Burger, it doesn't matter what your personal food preferences are, you will find it here.
The restaurant is currently only serving sit-down and indoor dining (no in-house delivery services), but if you want to stretch your legs and come on out, there's a table waiting for you.
Stateside Tap + Tavern
149 Pierce St. Somerset, NJ
If you've been missing the tavern going experience over the past year, Stateside is the spot for you. It serves both traditional American food in addition to small plate tapas, which is perfect when you just want to graze and share plates with friends. It is as unique and delicious as a Somerset, New Jersey restaurant comes.
What Are the Best Restaurants in Somerset that Deliver?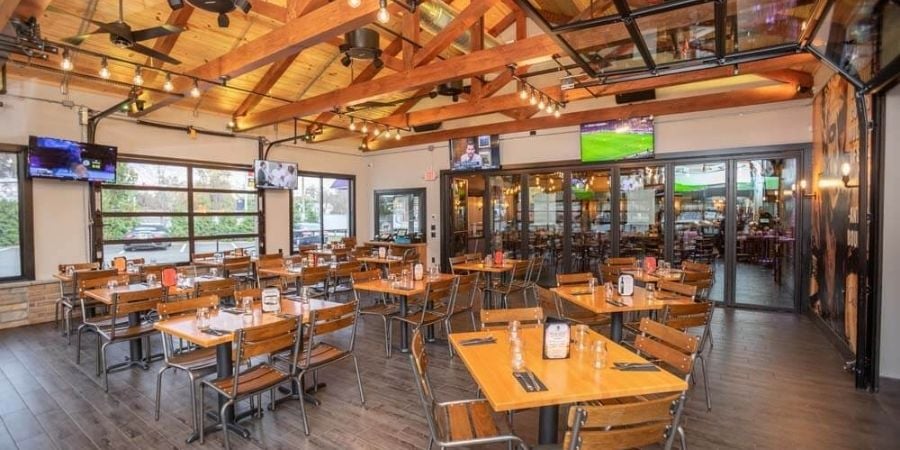 22 West Tap and Grill
1601 Rt. 22 Bridgewater, NJ
While the traditional American gastropub is offering in-person dining, it also has delivery, takeout, and curbside pickup. Sometimes you just want a smoked pulled pork sandwich or crab cakes and don't want to leave the house. Not to worry, because 22 West Tap and Grill has you covered.
Social Restaurant
156 N. Gaston Ave Somerville, NJ
This new-age Italian meets American restaurant does specialize in reservation dining, but that doesn't mean you can't have it delivered to your home. The restaurant, serving everything from short rib ravioli to braised boneless short ribs, and penne in vodka sauce does provide takeout, delivery, as well as in-person dining.
King Tut
6 W. Main St. Somerville, NJ
This Mediterranean restaurant offers an epic takeout platter with everything you might want from a Middle Eastern or Mediterranean restaurant. The interior of the restaurant is beautiful, so if you get a chance make sure to stop by. But when you want food delivered to you there's everything from red lentil soup to meat borek, char grilled chicken kabobs, and lamb chops.
What Are the Best Restaurants in Somerset that Provide Takeout?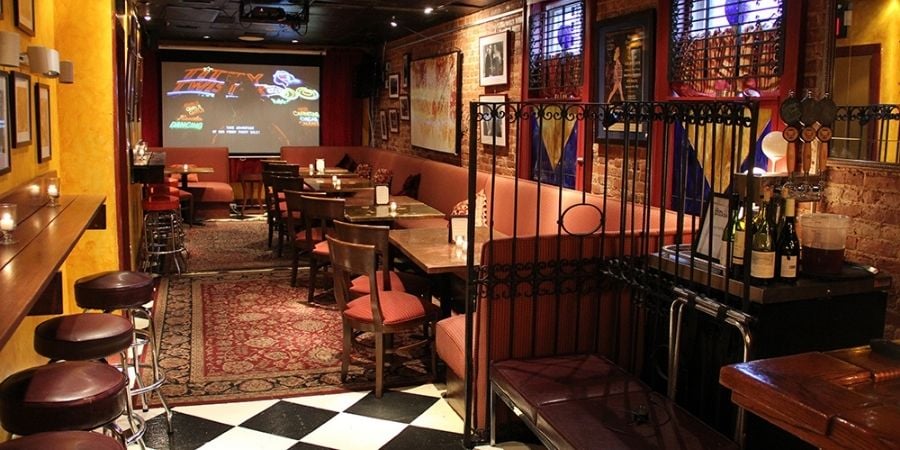 Kuay Tiew Noodles & More
42 W. Main St Somerville, NJ
This Thai noodle joint isn't yet officially open for in-person dining, but you can order takeout. Some days nothing tastes better than some classic pad Thai, pad kee maow, or papaya salad. So treat yourself and order some takeout on your way home from work.
Verve Restaurant
18 East Main St. Somerville NJ
Curbside pickup is available at this French restaurant. While you won't be able to experience the full cocktail bar and lounge, you can still order yourself some fine dining from the establishment. There are even DIY meal kits here, if you'd like to order the food partially prepared and then finish it off at home. With braised short rib, maple glazed pork belly, and grilled octopus, there's a number of dishes for you to try.
A Surplus of Dining Options in Somerset County, NJ
These are just a handful of the fantastic restaurants throughout Somerset County and the surrounding neighborhoods. Whether you want to dine-in, take out, or stay and home and have food delivered, there's a restaurant nearby that can't wait to serve you in and around your area!