Our Pledge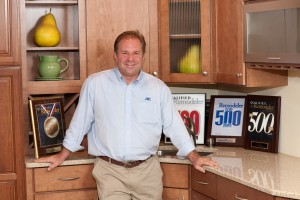 At JMC, our goal is to work with you to ensure that you have the best possible home remodeling experience no matter what size the project. Our mission is:
To be the home improvement company that exceeds your expectations by providing the highest level of quality construction services through our processes, attention to the smallest details, while respecting your home as if it is our own.
To ensure the continued longevity of our company through repeat and referral business achieved by customer satisfaction in all areas including communication, timeliness, cleanliness, respect, attention to detail and service-minded attitudes.
To provide our team with a work environment that fosters professional growth, respect for one another, and a service-oriented attitude which transcends to all customer interactions.
Our 9 Point Pledge to You
"To build enduring client relationships, we provide you with a worry-free home improvement experience as we turn your dreams into reality. We'll earn your trust and respect by upholding our core values in everything we do."

RESPECT.

Each member of the JMC team will respect your home and wishes. We will become partners in your home renovation project to ensure that you receive the best quality care possible.

PROTECT.

During your project, we will ensure a safe environment for your family, pets and property. This will be our top priority throughout your remodeling project. Your jobsite will be safe, neat, clean and organized.

COMMUNICATION.

You will receive on-going communication with the JMC team throughout the course of your home remodeling project. Our communication is intended to keep you informed, enable all of the key members on your project to be on the same page, set expectations accurately and avoid any surprises to you.

RESPONSIVE.

You will receive return calls and / or e-mails promptly during the course of your renovation project.

CONFIDENCE.

You will have confidence knowing that your project is our priority and we follow our procedures, enabling JMC Home Improvement Specialists to do quality work for you.

KNOWLEDGE.

Through all phases of your project, we will provide you with information regarding plans, expectations, procedures and personnel who will be on your job.

INPUT.

During the planning process, we will work together to design and develop your project. And, you will be asked for honest feedback as the work is being done, and after your job has been completed. This on-going feedback enables us to hear your concerns immediately, to ensure that you are part of the process, and the end result of your renovation project will exceed your expectations.

CARE.

You will receive excellent care and service from all of our team members. Our processes set the stage for each member of our team and what they need to do to get your job done well.

INDIVIDUALIZED TREATMENT.

You will receive the individualized treatment from everyone at JMC Home Improvement Specialists regardless of the size of your project. Your complete satisfaction is our ultimate goal.
Keep in mind that JMC Home Improvement Specialists is here to take care of all your home remodeling needs including design build projects, bath remodels and renovations, kitchens, additions and alterations, basement remodeling, decks, and painting. And, if we can't do the work, we'll refer you to a service provider you can trust.
Adhering to our core values and respecting our homeowners are our ultimate goals.
The JMC Guarantee
We warranty our workmanship for as long as you're in the home.
Here at JMC, we are consumed with ensuring that you are satisfied with all aspects of your home remodeling project.
Our craftsmen and work crews know how important your home is to you and we all respect it as if it were our own.
Testimonials
"Our two bathroom remodels by JMC exceeded our expectations at every step in the process. From design to completion, the JMC team ensured everything went as planned and the assigned project manager was always available and in touch. The design phase allowed us to visit the showroom, see 3D designs and actual products to select […]
"Overall, we have had a very positive experience with JMC. This is now our second major project with them. The quality of their work is top rate and you can tell their employees really care about their work. JMC makes it easy to transform a concept into a finished product with the help of their excellent designer, Tammy. In […]
"This group of professionals are some of the finest artists I have ever met. We have come to consider them friends and feel very fortunate to have found them. They were very trustworthy and it was a pleasure getting to know the entire staff. In my many years of working with various groups of people this team was the most […]
1

Initial Phone Call

2

Your In-Home Consultation

3

Showroom Meeting

4

Estimate Overview & Deposit

5

Pre-Construction Visit and Meeting

6

Final Material Selections

7

Applications and Permits

8

Pre-Job Walkthrough

9

Start of Construction

10

During Job Follow-Up Call

11

Meetings

12

Substantial Completion/Walkthrough

13

Project Completion/Final Inspections

14

Project Closing Meeting

15

Warranties

16

Survey and Review Request