If you've been thinking, "We really need more space," you may be considering an addition to your home. But what if you can rework the space your home already has and forego the higher expense of a home addition?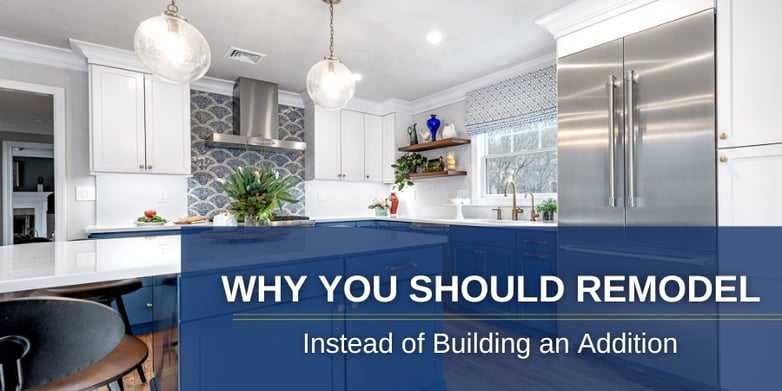 Many homeowners assume that not enough space means an addition is the only way to relieve frustration. However, more often than not, the layout of the home is the actual culprit. Learn the top five reasons why a remodel may be a better option for you than investing in an addition for your New Jersey home. Then, find out how the space you have can be reimagined to add more space without adding square footage to your New Jersey home.
1. Additions Cost Much More Than a Remodel
When you hire a remodeler to complete an addition, they will be building a brand-new part of your home from scratch. This includes extending your foundation, roof, plumbing, HVAC system, and electrical system. This is on top of removing walls and repairing the part of your home the addition will be placed.
An addition requires much more labor and materials, adding to your final costs. This is why you will see a higher price-per-square-foot cost when you do a simple online search comparing additions and remodels. The difference between the two could even be hundreds of dollars per square foot.
2. Remodels Have a Higher ROI
Besides the upfront monetary investment of a remodel or addition, you should also consider how much market value you would add to your home with either option. Your return on investment (ROI) is the percentage of your investment that's added to your home's value.
For example, if you remodel your kitchen with a better layout, clever custom storage solutions, updated features and finishes, and opening your floor plan, your ROI will be higher than adding expensive square footage to your home's footprint. This is because a kitchen is already the most expensive room per square foot in your home. When you add the expense of adding square footage–as we've mentioned above–you will get less market value back, even when you'll spend more.
3. An Addition Takes Longer Than a Remodel
Because an addition requires extending every part of your home, this process takes considerably longer. Even when your remodel includes gutting a room or two, you're still retaining the framing, roof, and foundation.
Also, delays are more likely with an addition due to inclement weather. An addition takes place outside of the home while the foundation and such are being built. With a remodel, every part of the project is already protected.
4. Your Addition May Not Match the Original Home
It takes a very skilled and experienced builder to create an addition that seamlessly blends with the original home. This is particularly true with older or historic homes. Not to mention, matching architectural details will require specific skills or hiring specialty tradespeople that can recreate historically accurate details, like corbels or wood-turned posts.
Cladding the additional space in matching siding, brick, stone, or stucco is also a very meticulous to nearly impossible task. You may have to consider replacing all of the cladding on the entire exterior wall to ensure a match. On the interior, you'll want to make sure to match the flooring, paint color, trim, and more. If you're expanding your living room, for example, you'll have to replace these finishes throughout the space, adding to the amount of materials you'll need to include in your final cost.
5. Your HOA or Historic District Might Not Allow Your Home Addition
Finally, your addition plans could go against local or neighborhood ordinances altogether. Or, if you're applying for approval for your addition project, the criteria you'll have to meet is quite stringent. Your project may be denied, even after revisions, wasting both money and time.
Interior remodels, on the other hand, don't require these approvals–only building permits. At most, if your remodel includes replacing a window, your remodeler may need to take extra precautions to match the original window. This is something you'll want to check with your builder and association about.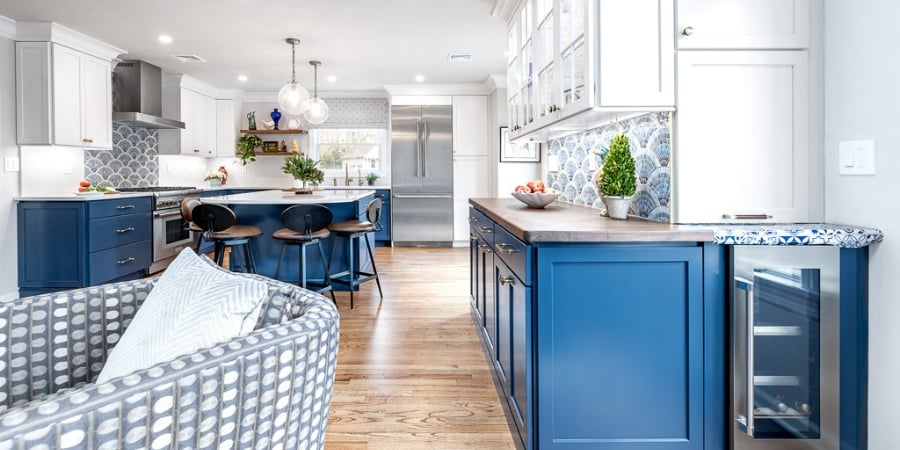 How to Maximize the Space in Your Home Without an Addition
Some additions or remodels are more common than others. Here are some of the more popular remodels and how you can use the space you already have in your home to create them.
How can you maximize your kitchen space without an addition?
Often, the frustration a homeowner has with their home is in the kitchen. Too little storage, an inefficient layout, and cramped counter space can actually be solved with a design-build team that can use problem-solving and innovation to create more space in the kitchen without an addition. This may entail opening your floor plan, relocating your island, installing custom storage that better uses the space, relocating your appliances and plumbing, or even taking over adjacent space, like an unused dining room.
How can you add a primary suite to your home without an addition?
Every homeowner yearns for a primary, or master, suite sanctuary. Many older homes weren't designed with a primary suite, making it one of the top remodels owners seek. However, many times, an adjacent room or closet can give you a primary suite without building an addition. Do you have an extra bedroom that rarely gets used or a dining room that's collecting dust? These types of spaces can easily be better utilized as your primary dream suite.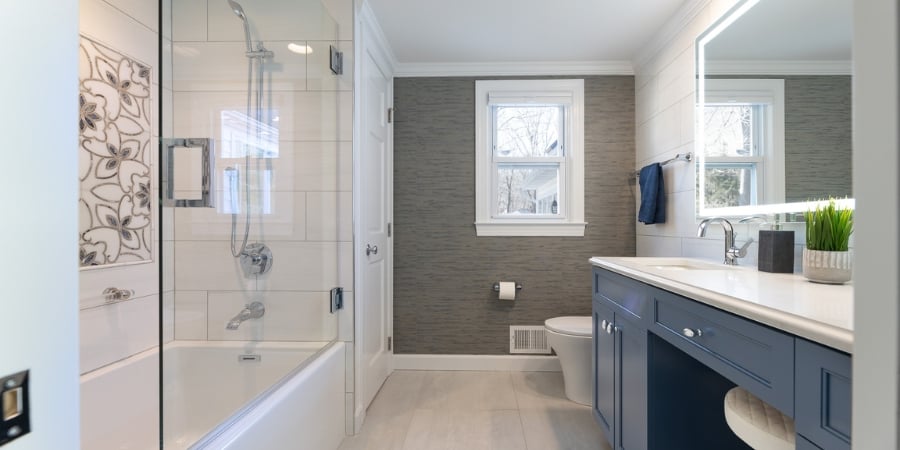 How can a whole home remodel give you more space without adding square footage?
The layout of your home is likely the source of your frustration, rather than a lack of square footage. Very often, homes on the market won't suit your family's specific spatial needs. By working with a skilled and experienced design-build team, your entire layout can be reimagined to flow properly, with the specific spaces you need, and eliminate dead zones (where space isn't being utilized efficiently).
Do you have a formal dining room meant to seat twelve when you only need to seat six? Do you have a flex room that you just can't seem to figure out how to use? What about the three-car garage when you only have two cars? Each of these spaces are dead zones that can be better utilized as a reimagined space.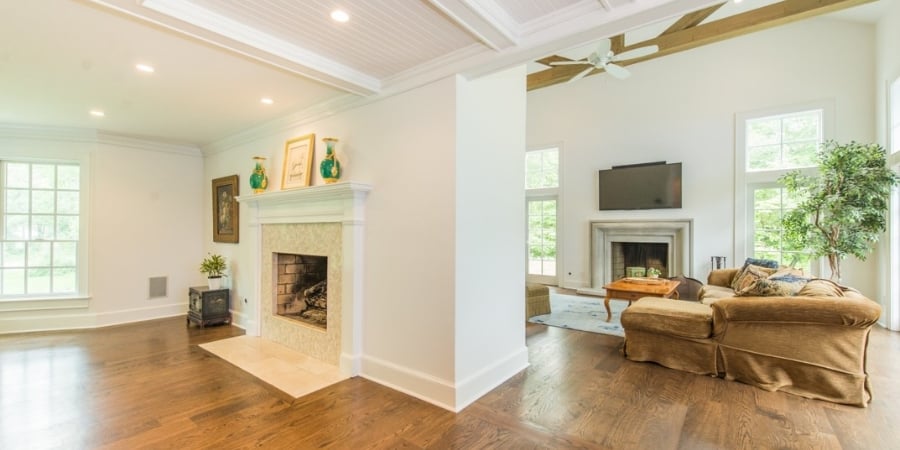 Are you effectively using your basement?
An unused or underused basement is quite a lot of wasted square footage. Even with a finished basement, if the space is barely utilized, you have the potential to increase your home's square footage in a big way by properly planning a basement remodel. How? Think of the space you wish you had in your main home. Is it a guest suite, a recreational space, a home office, or a gym? Your basement can be transformed into almost any type of space you could imagine.
More Space is Possible with the Right Design-Build Team
If you're still not convinced that your home simply needs a better layout through clever problem-solving, call an experienced home remodeler that can help you envision a remodel that can give you the space you need without the downsides of an addition.
JMC Home Improvement Specialists is the premier remodeler in New Jersey, with decades of experience, excellent client services, and award-winning design. Contact JMC for a consultation to find out how a home remodel can give you the space you need.