Your kitchen is used at least three times per day, and this may make it one of the busiest rooms in your house. The constant human traffic and use of your kitchen means that equipment and features get the most wear and tear and often beg for repairs and replacements.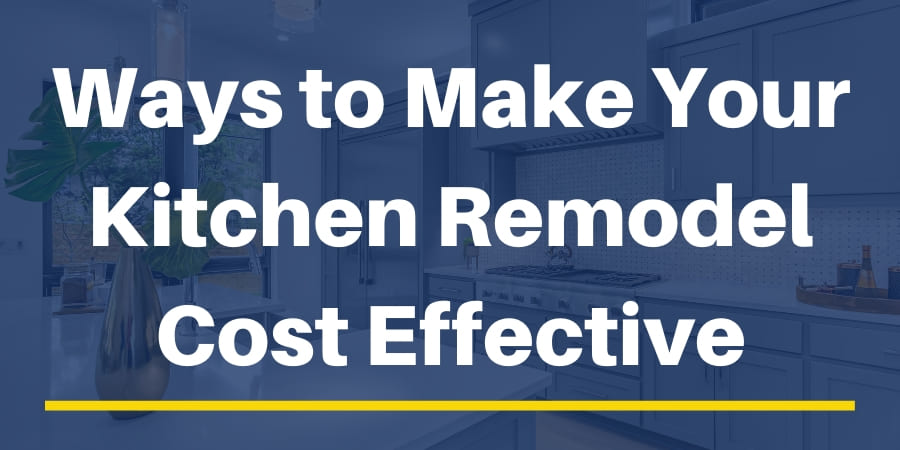 1. Be Smart When Discarding Old Items
Home remodeling companies may suggest new remodeling materials for your lighting and kitchen electrical components, but you may want to evaluate if your old light fixtures and electrical components are still in working condition and usable.
Related Reading: Check out our award-winning Cape Cod-inspired kitchen remodel.
2. Keep Your Old Layout
Moving your kitchen sink or island may call for a change of the existing plumbing and electrical connections. Such tasks may cost you more money and time because you may need to buy new materials. If keeping costs down is a goal, you might consider keeping the old layout of your kitchen and try to work around it.
3. Keep the Remodeling Simple
If you'd like to replace your old cabinets, then go for the simple ready-to-assemble option or models instead of going for custom-made cabinets. Fancy add-ons or custom-made kitchen items and features are often more expensive, and they can drive up your remodeling expenses.
4. Look for a Place To Stay During the Remodel Without Hurting Your Pocket
If you must leave your home during the remodeling process, then you should factor the cost of an alternative living arrangement into your remodeling budget. You might consider asking a friend or neighbor to host you during the remodeling period. Don't hesitate to ask for help.
You may also plan for a remodel during the holiday season or vacation so that the home remodeling company can come in while you're away.
5. Plan Well
You can divide your remodeling project into different phases to help save on expenses, and also take advantage of sales and second-hand markets for your remodeling. Hardware shops also may have clearance sales on the materials you might need.
Kitchen remodeling is a vital home improvement because it can improve the value, safety, and aesthetics of your home. Small-scale kitchen remodeling can get you a 82.7% return on investment.
With the above insights, you can still update your kitchen while staying within your budget. Talk to your remodeling company for ways to help keep your costs lower and still achieve your desired results.