There's a lot that goes into creating a great remodeled space – the overall floorplan, wall and window placement, flooring, fixtures, cabinetry, paint colors, and lighting. Of all these elements, lighting is one of the most important. On the most basic levels, you need light to see what you are doing, but what you may not realize is the affect it has on your mood and the overall atmosphere it creates in a space. This is where a designer can really demonstrate the art of great lighting design.
Have you ever noticed how you really love visiting a certain restaurant or hotel? That's a sign of a well-crafted lighting design. The placement, intensity, and color of different light sources create the atmosphere of an interior space. How does this translate into your home? Let's take a look.
In your living room.
Since this is where your family and guests gather. A relaxed and homey feeling can be created with ceiling lights and well-placed floor or table lamps. To accent artwork or bookshelves, track or recessed lighting is a perfect solution. Dimmers are also an important consideration if you have a television in this room.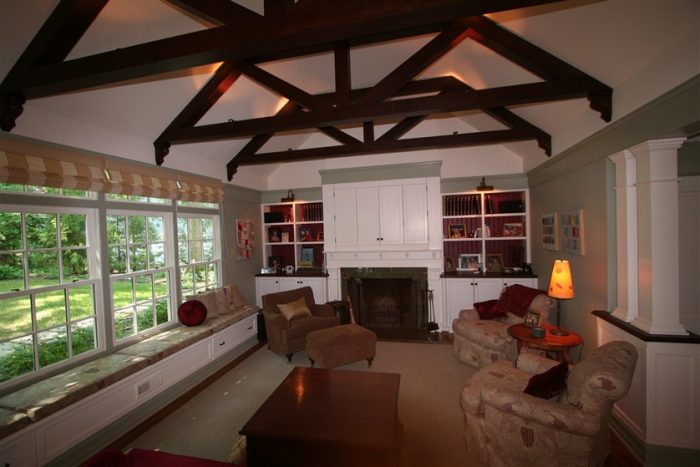 In the kitchen.
The kitchen is one of the busiest rooms in the house. Here you want clean and bright lighting to create a cheerful and functional environment. Natural light is a crucial ingredient and should be plentiful, well directed, and supplemented by overhead, task and accent lighting. Recessed and ceiling mounted lights are ideal for overhead lighting, pendants or sconces make for good task lighting, and undercabinet lights provide both task and accent lighting.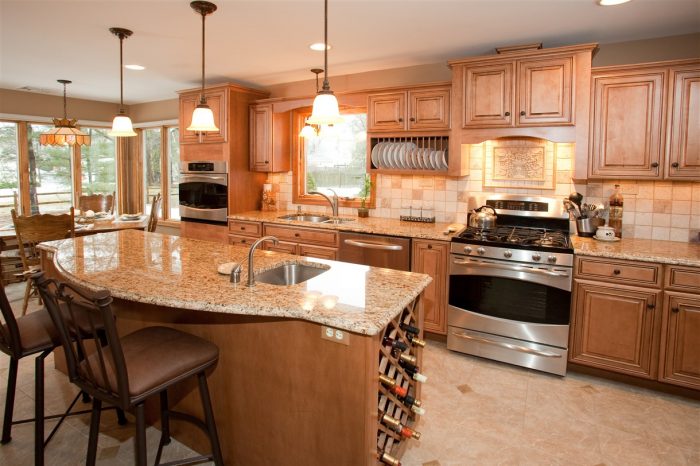 In the bathroom.
Since you typically start and end your day in the bathroom, it's important to create a calm and relaxed environment here. To start you want a well-illuminated vanity area. This is where wall mounted sconces placed beside or above the mirror works well. Recessed lights on a dimmer can allow the user to select how much light they want or need. In the shower, lighting is essential to help you see what you are doing, but you don't want anything too bright or overpowering. Selecting the right light bulb with a warmer glow will set a more tranquil environment.