In 2017, JMC Remodeling transformed a home with stuffy, closed off kitchen and dining areas into an open concept layout that also connected the two rooms with an outdoor living space. The remodel—which included custom details to create a Cape Cod style—led to our company being selected as the 2017 Regional Grand CotY Winner in the Residential Kitchen category in the National Association of Remodeling's (NARI) Contractor of the Year competition. The project also won the Grand CotY from NARI's Northern New Jersey Chapter.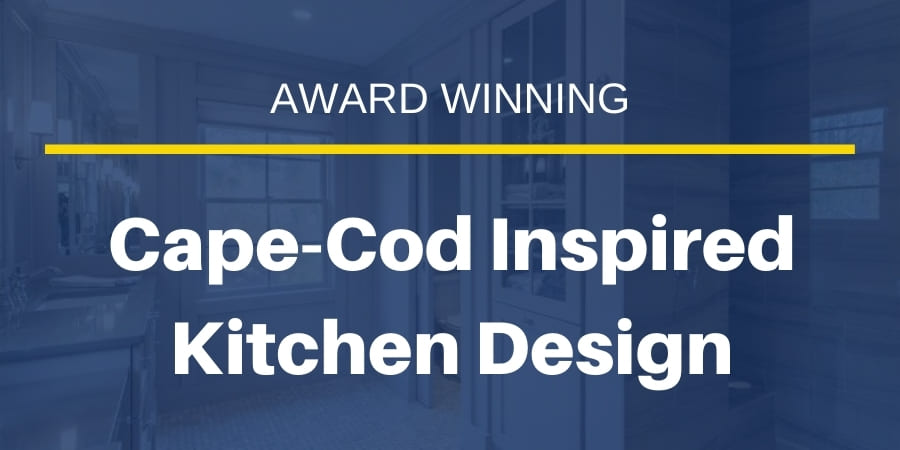 Before this, there was a time when it was desirable to have separate kitchen and dining areas. Today, for many homeowners, this type of floor plan is considered outdated and doesn't allow for the easy flow of natural light and movement.
Instead, homeowners in northern New Jersey are trending toward open concept kitchen layouts that optimize the space and make it easier for family members and guests to socialize and interact.
Kitchen Remodel Before and After
For the 2017 remodel project, our design involved opening up the wall between the separated kitchen and dining areas. We also reconfigured and enlarged the kitchen to allow for two people to work at the same time, adding an abundance of light and storage along the way.
BEFORE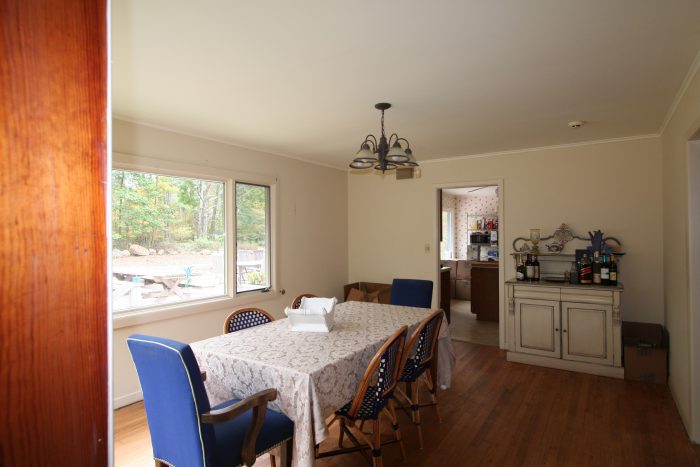 AFTER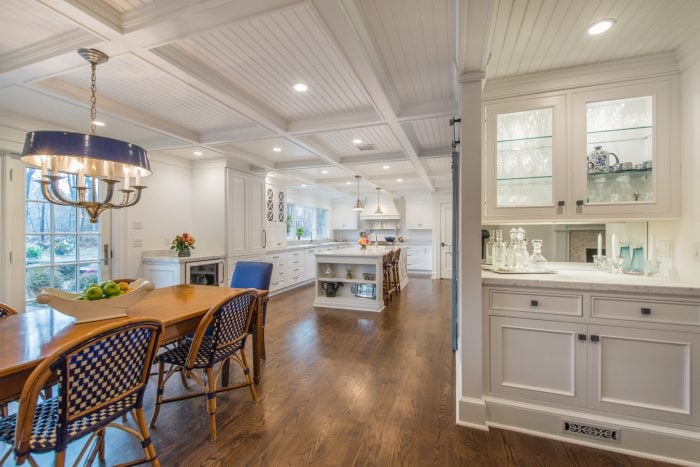 AFTER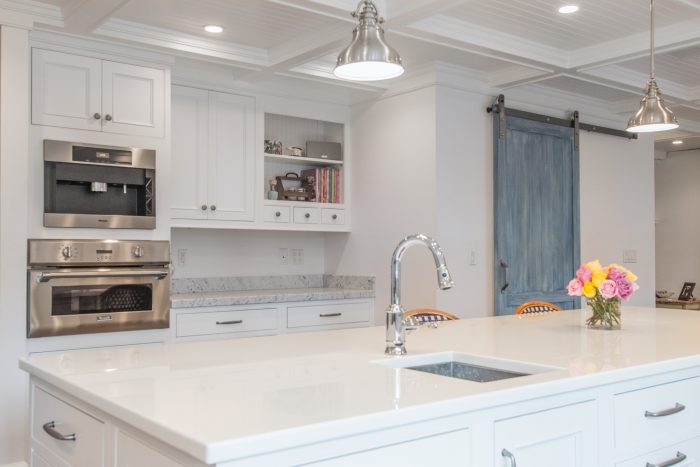 To accommodate two chefs, several prep stations were created and a sink was added to the island. A glass composite island countertop provided a durable surface that requires minimal maintenance, while a custom-crafted hood and wainscot paneling added beautiful detail to the space.
Additionally, this whole kitchen remodel incorporated various design elements, like 7" wide plank oak flooring, to blanket the room with a traditional Cape Cod aesthetic.
BEFORE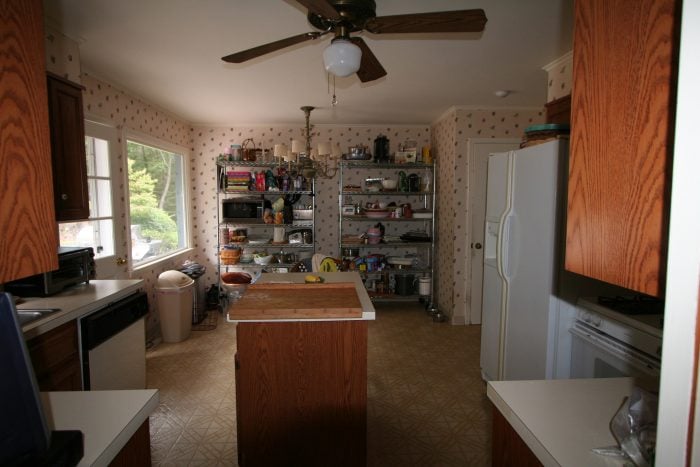 AFTER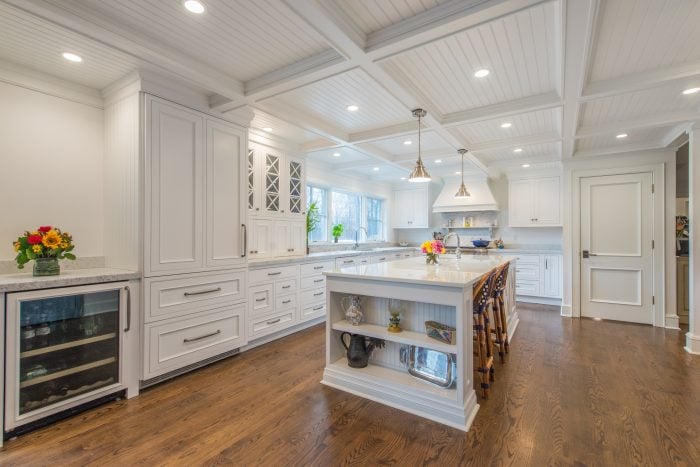 Previously, two large shelving units provided storage for food, dishes and small appliances that couldn't be housed within the cabinets. The new kitchen provided a place for everything through a combination of cabinets, drawers, and shelving.
Overhead recessed lighting, pendants over the island, and a triple window over the sink were installed to make the space bright and inviting. Decorative door panels on the refrigerator and trash compactor blend seamlessly with the rest of the cabinetry.
BEFORE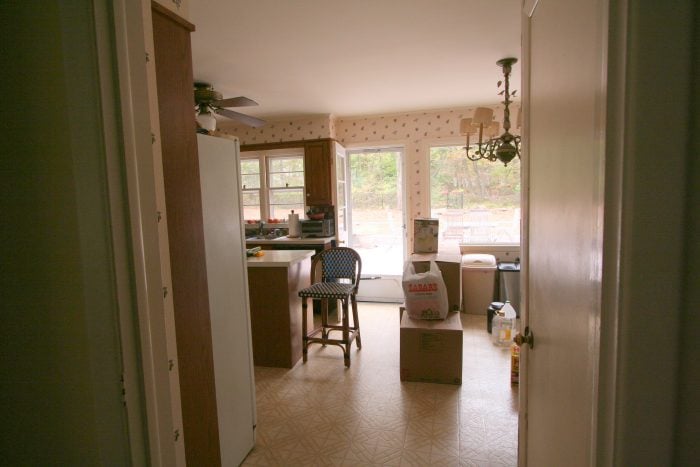 AFTER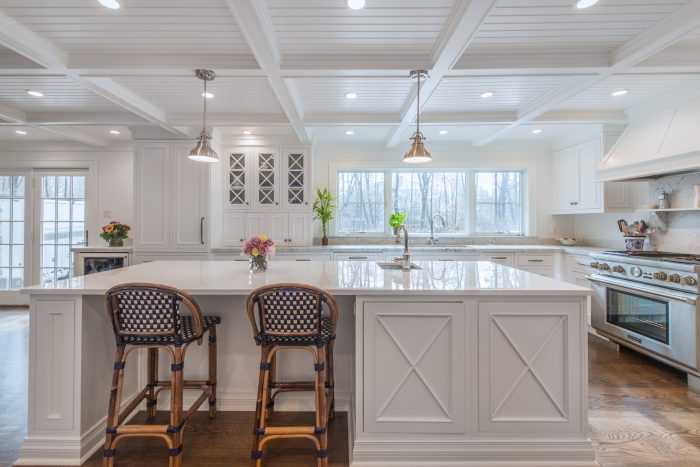 To accommodate two chefs, several prep stations were created and a sink was added to the island. A glass composite island counter provides a durable surface that requires minimal maintenance. A custom crafted hood and wainscot paneling add beautiful detail to the space.
A built-in coffee maker and steam oven free up counter space for other uses. A new walk-in pantry has a beautiful custom barn door.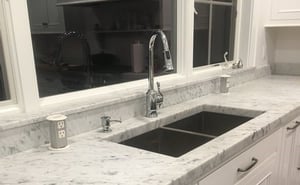 One example of creative problem solving during design includes these pop-up outlets. They are waterproof and sit flush in the counter when not in use.
It was a pleasure transforming this home to bring the client's vision of an open concept, Cape Cod style kitchen to life. The new spaces offer more light, storage, and improved functionality and connectivity to the home's outdoor spaces and views.
You might also like this Project Spotlight about a Vintage Kitchen Makeover. Or if you're looking to remodel, here are some defining features of colonial, cape cod style kitchens.
What is a Cape Cod Style Kitchen?
A Cape Cod style kitchen, which is also sometimes referred to more broadly as a coastal style kitchen or colonial kitchen , is casually elegant—the type of classic yet welcoming space you would find in a luxury seaside retreat on the coast of Massachusetts. It is a unique style that can influence both a home's interior and its exterior.
When it comes to the traditional elements of a Cape Cod-inspired kitchen, think light, airy and open. Here is a closer look at how this style can be reinforced through various kitchen components:
Kitchen Ceiling
A coffered ceiling is especially common for a Cape Cod style kitchen, ensuring the aesthetic is all-encompassing. Coffered ceilings are visually striking and, if done well, increase the value of your home.
Kitchen Flooring
In a Cape Cod style kitchen, you often find wide planks of oak or another type of hardwood flooring with a natural finish. Wood—or luxury vinyl planks (LVP) that mimic wood—enhance the overall nautical or coastal vibe you're trying to create in the space.
Kitchen Storage
Storage is important in any kitchen, regardless of style. While cabinets are the most effective type of storage, having banks of kitchen cabinetry can make the room seem stuffy and closed off—undermining the light, airy feeling you're trying to invoke in a Cape Cod style kitchen. Incorporate some open shelving or use glass-paneled cabinets in tandem with your traditional cabinetry to maintain the spacious and elegantly casual appeal of this style.
Kitchen Layout
As mentioned above, the Cape Cod style is best combined with an open floorplan and plenty of windows—maybe even a skylight. You want an abundance of natural light to be able to enter and flow through the space. Likewise, you and your family should be able to move freely throughout the joint kitchen and dining area as you go about your daily lives. An open concept also makes entertaining and socializing easier and more convenient when you are hosting an event at your home.
Color Palette
Colors play a large role in successfully accomplishing a Cape Cod kitchen design. If you're remodeling your kitchen to encompass this style, use beiges, whites, a range of greys, and pale blues, greens, and yellows to augment your bright, welcoming space. Going for a completely white kitchen—including your countertops, cabinetry and kitchen island—tends to perfectly capture the seaside cottage aesthetic and is the tradition for this style.
Decorative Elements
For a Cape Cod-inspired kitchen, you want harmony and balance, where decorative door panels on the refrigerator and trash compactor blend seamlessly with the rest of the cabinetry. Traditionally, white beadboard wood is used, along with simple yet sophisticated wood furniture, often painted a light color or left in their natural state. Other appropriate adornments include traditional trim accents, shutters, and window boxes. You can take the aesthetic to the next level by incorporating nautical decorations, pops of ocean-inspired colors, or images featuring beach scenes. Backsplashes and tile work provide an especially good opportunity for embracing the seaside-centric heritage of the Cape Cod style.
Designing Your New Kitchen in New Jersey
Whether you're inspired by the Cape Cod style or want to go with a different aesthetic, remodeling your kitchen in Northern New Jersey is the ideal way to update the space in both function and form. At JMC Home Improvement Specialists, our in-house design-build team can give you Cape Cod kitchen ideas and help you with a design that makes the space more inviting and easy to use for years to come.