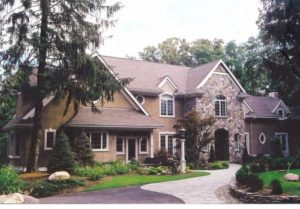 Seasonal home maintenance is an important part of home ownership. When the seasons change, it's the perfect time to tidy up from the previous months' wear and tear on your home. As we approach the end of the summer, your maintenance chores should focus on cleaning inside and outside the house. Fortunately, the weather is more cooperative and pleasant for doing exterior work in August and September.
Late Summer Home Maintenance Checklist
Outside
Gutters – Remove debris and flush downspouts with water.
Grill – Deep clean grates, drip pans, interior walls and lid.
Exterior – Pressure wash your siding, brick, or stucco exterior.
Windows – Wash windows and screens and check for proper sealing.
Faucets – Check for leaks.
Deck – Pressure wash and reseal if needed.
Fencing – Reseal and repaint if needed.
Landscaping – Remove dead flowers from shrubs and plants and mulch your garden beds and trees.
Inside
Clothes Dryer –Clean the vent, exhaust duct, and behind your machine.
Showerheads – Remove and soak in vinegar to remove mineral deposits.
Bathroom Fans – Remove and clean.
Air Conditioning Filters – Clean or replace with new filters.
Range Hood and Filter– Clean to remove grease and other debris.
Ceiling Fans – Carefully clean all blades.
Smoke & Carbon Monoxide Detectors – Test and replace batteries if needed.
Garage – Clean and organize your tools.