Are you ready to upgrade your home and your lifestyle? How do you transform a house into a luxury home? Some parts of your home might just need a few updates, but other parts of your home can use luxury features that really elevate your entire space. When you're planning your home remodel in New Jersey, talk to your designer and home remodeler about these luxury home remodel ideas.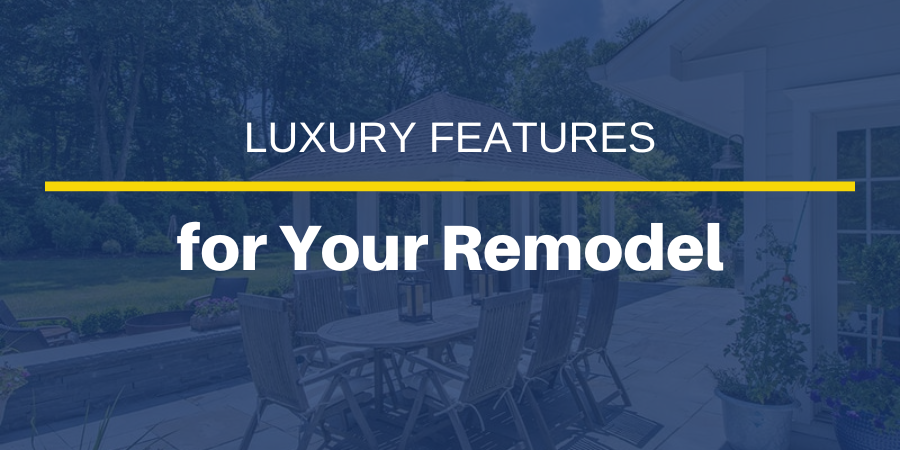 1. Outdoor Kitchen Oasis
Experience the euphoria of luxury outdoor living with a fully stocked outdoor kitchen, along with a lounging area, dining, and bar. An outdoor kitchen can house just the basics, like a built-in grill, a sink, and storage. But if you want to experience a luxury country-club-worthy atmosphere right at home, take it to the next level with a range, wine fridge, ice maker, and dishwasher for convenience. Entertaining outdoors will be a breeze, with everything you'll need within reach.
Choose finishes that either match or coordinate with your home, like stone veneer, brick, or line the outer surface of your outdoor kitchen with the same siding. If you'd like to use your outdoor luxury space in the cooler months, talk to your designer about in-floor radiant heating installed right into the concrete or beneath the stone pavers. For more tepid weather conditions, completely open up your indoor living space to the outdoor space with a retractable glass wall.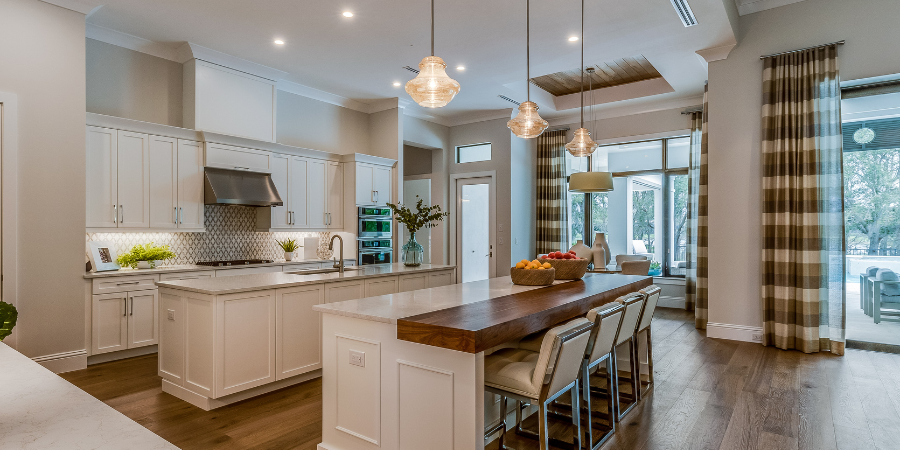 2. Double Kitchen Island
The latest in must-have luxury kitchen remodel ideas is the double kitchen island. Beyond the grand statement this luxury feature makes, it's also very useful. Your inner kitchen island can serve as the primary workspace for prepping, with a sink, warmer drawer, and storage. Your outer island offers additional seating and a nice large surface for setting out dinner for guests.
Your islands can be finished in identical paint colors and countertops, or coordinate with matching bottoms, but a butcher block on the inner and natural stone on the outer. Or, if you have two-toned cabinets, consider matching the inner island with the lowers and your outer island with the uppers. Don't forget to ask your designer to include outlets on both islands for convenience.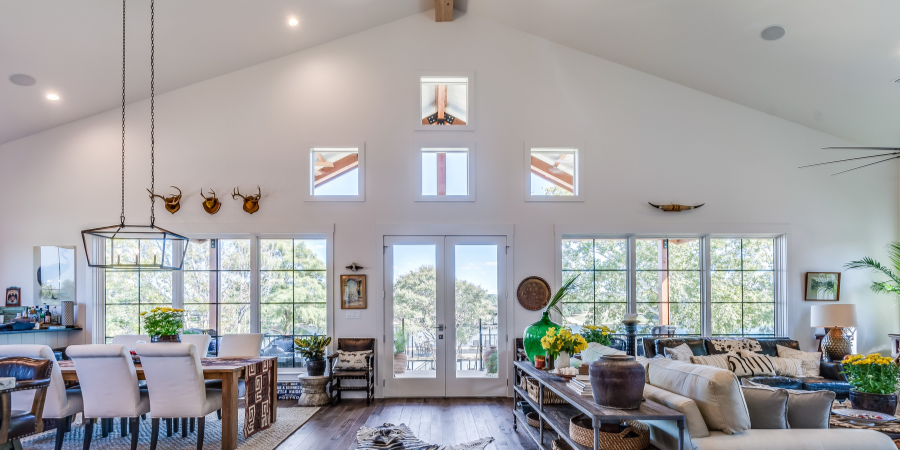 3. Vaulted Ceilings With Reclaimed Beams
How can you add luxury to the living room? A vaulted ceiling in the main living space creates height, the opportunity for increased natural light, and the illusion that your space is much larger than it actually is. Outfit your vaulted ceiling with reclaimed beams for added style and earthiness. A darker stain on your beams against a white ceiling is crisp and bold while remaining timeless.
Vaulted ceilings with beams aren't only for the living room, however. Consider this architectural design element in your sunroom, bedroom, or even kitchen.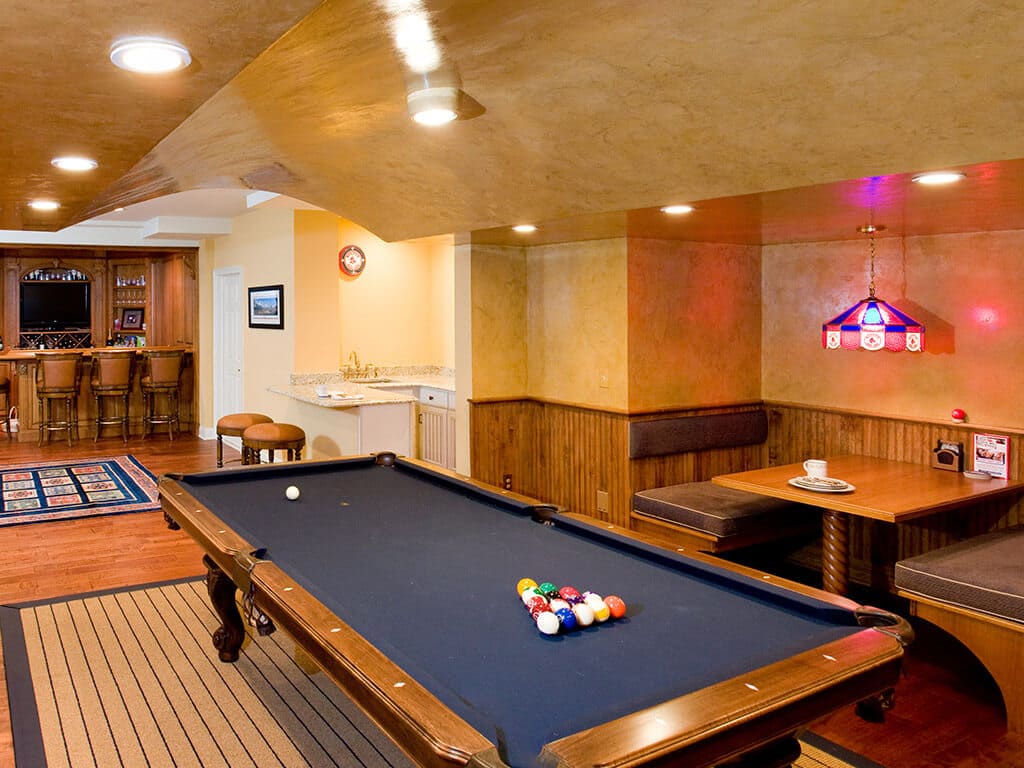 4. Luxury Recreational Space in the Basement
Your basement, if unfinished, is a treasure trove of possibility. With a finished basement, you can create a luxury recreational respite as a theater, yoga studio, at-home bar, billiards room, and more. Consider the entertainment or recreational activities you'd typically need to leave your house to find, and just create that space using the square footage you already have.
A home's basement contains mounds of potential–from practical use to a leisure-filled retreat. A finished basement could be a guest suite, a home theater, a gaming room, or even a bar. If you're considering using the bonus space a basement affords you to create a place to escape your daily routine without even leaving your home, a bar just below your feet could be the answer.
No matter the luxury basement ideas you're exploring, consider using high-end finishes to really make it a haven. Built-ins, stylish sconces, and plenty of comfortable seating will suit any basement space. For a bar, consider your favorite places and recreate the atmosphere. If it's a games space you'd like, include multiple options, like a billiards table, darts, and a roomy card table. As for a yoga studio, wall-to-wall mirrors, a surround sound system, and dimmable lights will create the perfect setup.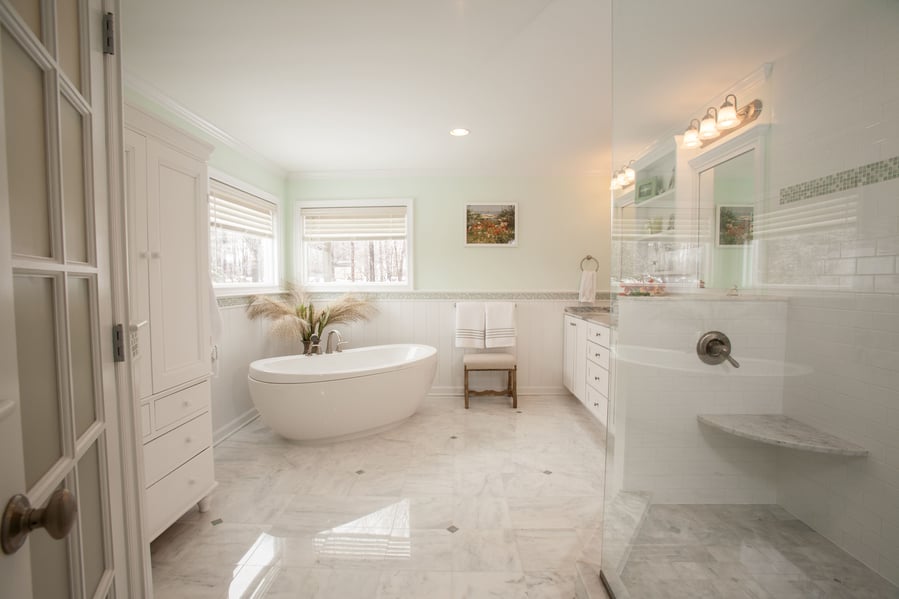 5. Spa Worthy Bathroom
Your dream custom luxury bathroom spa is completely within reach with the help of a skilled designer and home renovator. Turn your bathroom into a space that exudes relaxation and luxury with features like a freestanding tub, steam shower, luxury bathroom fixtures, heated floors, and plenty of natural light with a skylight.
Choose finishes and colors that are calming and serene, like the 2023 color of the year, blush beige. This soft neutral tone paired with a natural wood custom vanity, stone floors, and plant life will create an environment that is so tranquil, you may have a hard time leaving.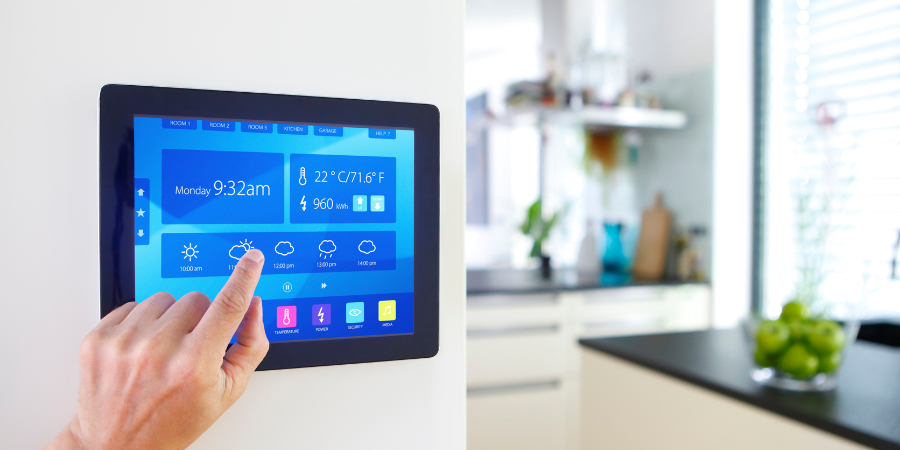 6. Whole Home Automation
What's more luxurious than not lifting a finger to control your thermostat, lighting, shades, and even the temperature of your morning shower? Whole home automation is the ability to program and digitally control many parts of your home. Have more control over your security system as well. Locks, cameras, and security lighting can be monitored and controlled by your smart device. Whole home automation isn't only a utilitarian feature, you can also use it for your entertainment systems.
Your New Jersey Luxury Home Remodel
When you're ready to upgrade your house to a luxury home, look for a home remodeler that specializes in luxury features and upscale amenities. JMC Home Improvement Specialists is a New Jersey custom home remodeler that prioritizes client experience and delivers an outcome that fulfills your vision while staying within your budget. Contact JMC Home Improvements Specialists to schedule a consultation to discuss your luxury home remodel.