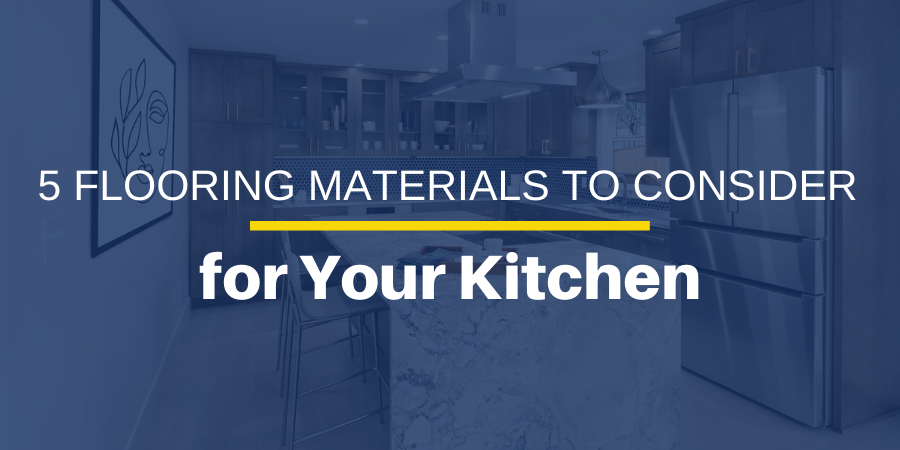 The kitchen is a hard-working room where every material you choose will be put to the test. Spills, dropped pots, and heavy foot traffic is just a few of what's demanded of the kitchen. When you choose the flooring for your kitchen, how it looks is important; but when it comes to performance, the flooring you choose for your kitchen will have to rise to the challenge. What type of material should be used in the kitchen? What's most popular but also most durable?
1. Vinyl Flooring
When some think of the word 'vinyl' it may conjure images of loud dated prints and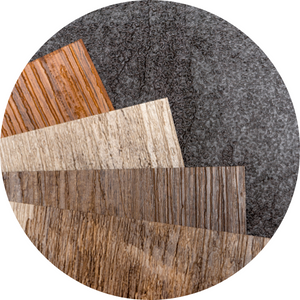 clashing colors. Today's modern vinyl flooring is subtle and offers a tasteful background to many different home design styles. What's popular for flooring in the whole home, including the kitchen, is vinyl flooring that resembles wood incredibly well. Luxury vinyl tile (LVT), as it's known, is being made with more durable cores and protective layers, so your investment will be long-lasting, even in a hardworking room like the kitchen.
Manufacturers are able to create these wood plank look-alikes with digital technology, imitating grain patterns and intricate color variations. The latest trending wood tones are shades of ash gray and of pale washed-out blonde. These soft hues offer a light-as-air feel to the room and are perfectly fitting for a rising home design style, coastal farmhouse. Because these tones are truly neutral, they actually suit many, if not all, design styles.
2. Wood
It's true. Wood is still very popular and widely used, but the updated version isn't a solid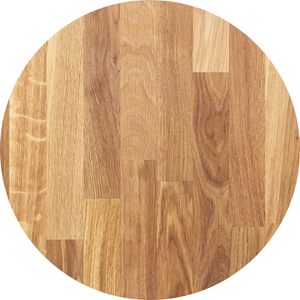 plank but instead made of a composite core with a natural wood surface. This iteration of hardwood for kitchen floors is also more durable and longer-lasting, making it a great choice for one of the busiest rooms in the home.
Engineered wood flooring is a more affordable alternative to solid hardwood but with just as much character. Makers of engineered wood planks employ distressing the planks with hand scraping and wire brushing to give them a naturally timeworn look, along with knots and cracks.
3. Ceramic Tile
Made from clay, ceramic tile is glazed and fired under extremely high heat to become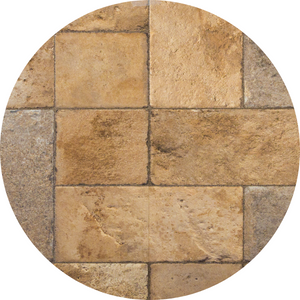 durable and waterproof–a perfect combination for the hard-working kitchen floor. Ceramic tile is incredibly strong and nearly indestructible if cared for properly. It's also resistant to germs and mold making it a hygienic flooring choice for the kitchen as well!
Ceramic is well known for how versatile it can be in terms of style, color, and pattern. Ceramic is available in the full spectrum of finishes as well, from high gloss to matte. Woodgrain ceramic tile is a popular option for any room in the home and a tasteful and more durable alternative to hardwood. Work with your designer to narrow down your choices to what works best with your design style.
The downside to ceramic is its inherent coldness, which can be uncomfortable in the winter. The good news is that ceramic is one of the best flooring materials to use over radiant heated floor systems for the home.
4. Bamboo
Bamboo floors have been on the rise for years. They're environmentally friendly, have a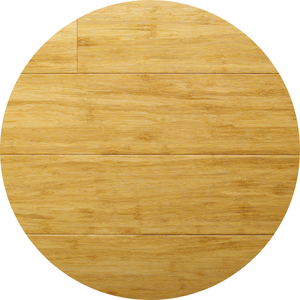 unique grain pattern, can be stained like wood, and are incredibly durable. Bamboo planks are available in many tones, from a worn gray to bright oak-like gold. Although bamboo is susceptible to rot and insects when not treated, treated and sealed bamboo planks are great to use for kitchen floors.
Bamboo planks can be made in very much the same way as engineered wood planks. How is bamboo made into planks to be used on floors? First, it's cut into strips, treated to control its reaction to moisture, then glued together in one of three ways that each offer a different aesthetic. You can choose to take advantage of its charismatic nodes with the horizontal or strand woven orientations or choose the vertical orientation to have the planks appear closer to wood grain. If durability is a top priority, the strand woven method is the strongest of the three.
5. Travertine
Travertine is a sedimentary rock that has a wide variety of colors. You may choose tiles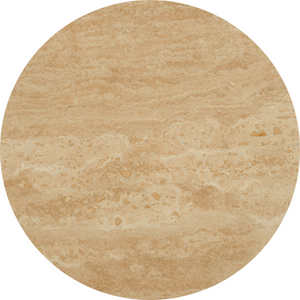 that are uniform in muted tan tones or use travertine tiles that are bold and show off ribbons of colors such as purple, red, and orange. You're more likely to see the quieter color palette in the kitchen and the use of color in smaller spaces, like a shower.
The most common ways travertine is finished for residential use are polished, honed, tumbled, and brushed. For the purpose of using travertine on your kitchen floor, rather than outdoors or in the bathroom, a honed finish is best. With a honed finish, the pores of the stone are filled and the tiles are polished but left matte. This is the appearance most will picture when the travertine is suggested–a matte, smooth stone in neutral tones.
Travertine, as with other natural stones, is limited as to the shape and size it can be cut. As such, the pattern for how it is commonly laid is also slightly limited. The brick pattern is most common and can look modern, transitional, or traditional based on the size and tone of the tile. Larger tiles in a lighter tone will appear more modern than smaller, darker tiles. A French pattern uses tiles of various sizes and appears more cottage-like. Finally, the herringbone pattern can appear more high-end and modern, especially when a lighter tile is chosen.
Talk To a Designer About The Best Flooring Options For Your New Jersey Kitchen
Remodeling your New Jersey kitchen or building a custom luxury home should be full of exciting choices that lead to a beautiful outcome. With the right custom home design-build team, the entire process should be one that you enjoy, from the design phase to the move-in day. JMC Home Improvement Specialists is made up of a team of well-established industry experts who work to exceed the homeowner's expectations every step of the way. Your budget, timeline, concerns, and decisions are important to us. That's why we keep your design goals and needs in focus throughout the process. Reach out to JMC Home Improvement Specialists to discuss your kitchen design goals.
Whether it's a kitchen, bath, addition, or smaller remodel, get your remodeling project done before the school year begins! Summer is the best time for your smaller remodels so let us help you meet your goals! We can knock out any of your smaller remodeling projects!
Contact us to do your smaller remodeling project now!