Every household has items that need to be stored, yet easily accessed everyday. Sometimes using a closet won't work and the basement or attic doesn't make sense logistically. Wouldn't it be great to house everything you need in the room where you will use it? This is where custom built-ins are a godsend. JMC Home Improvement Specialists incorporates these into many of our remodeling projects to improve the overall function of a room.
Here are a few examples of how we've maximized functionality for Parsippany homeowners with custom built-ins.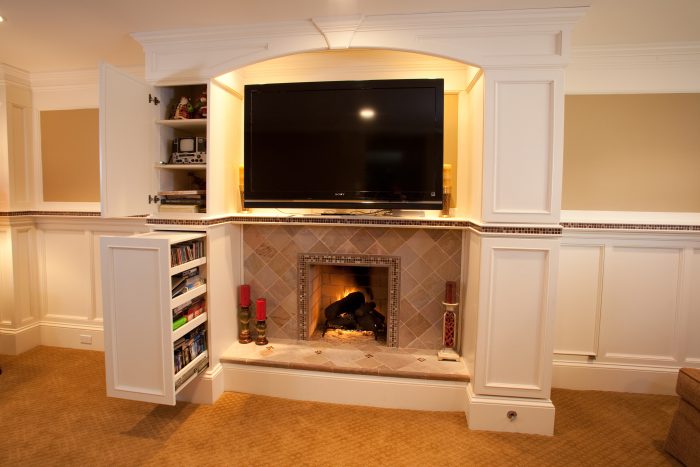 In this basement remodel we designed a custom built-in that included a fireplace, television niche and cabinets with pullouts to house the family's videos, CDs and books. It creates a beautiful focal point in the room and provides much needed, yet hidden storage.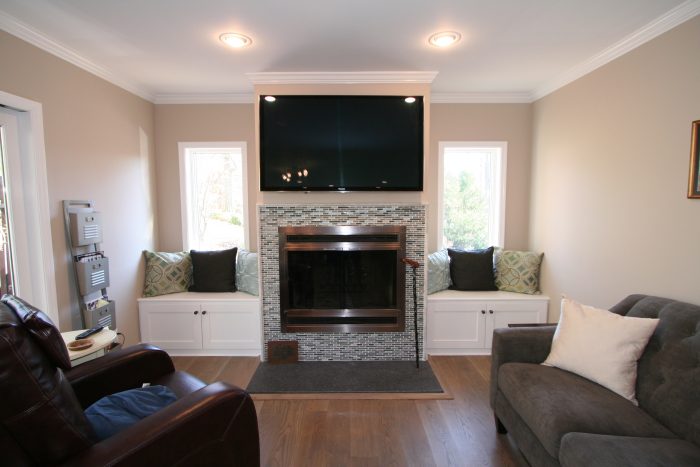 When a room is on the smaller side, sometimes seating and storage can be a challenge. In this family room, we built cabinets that also serve as window seats to offer additional seating when the family entertains or has guests in town.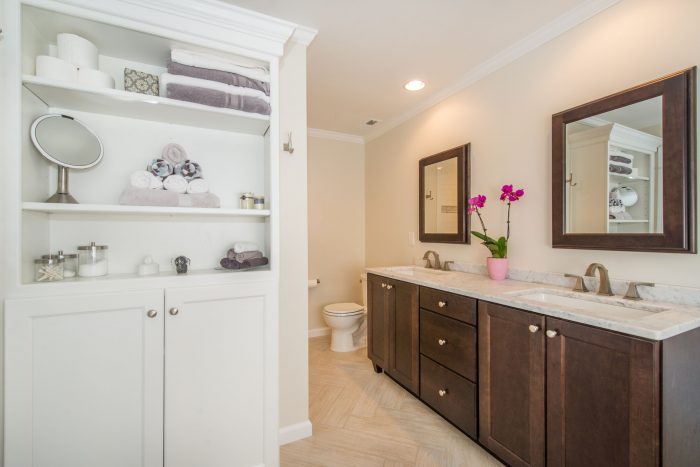 Open shelving has become very popular in recently, particularly in kitchen and bathroom remodels. Here, we designed a furniture style built-in with open shelving on the top to display toiletries and large lower cabinet for housing linens and towels.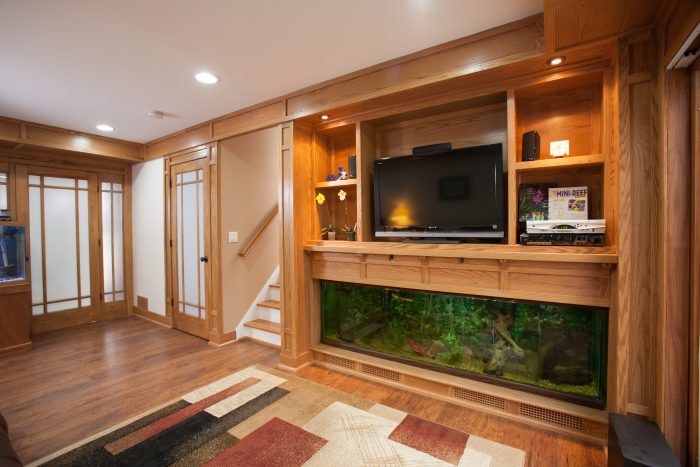 This custom built-in has a very special feature. A fish tank! The owners wanted to find a way to make the tank a focal point in the room without taking away from the home's mission style aesthetic. Our solution was to create this wall unit that would house the fish tank, television and four cubbies for extra storage and display areas.
Have you been dreaming of improving your home's beauty and functionality? Perhaps your home could benefit from a kitchen, bathroom or family room remodel with custom built-ins. If you would like to talk with us about your ideas and needs, please contact us today.