There is an endless number of ways to design a home bar. Regardless of the size and style, there is most definitely a custom bar type, style, and size that will suit you best.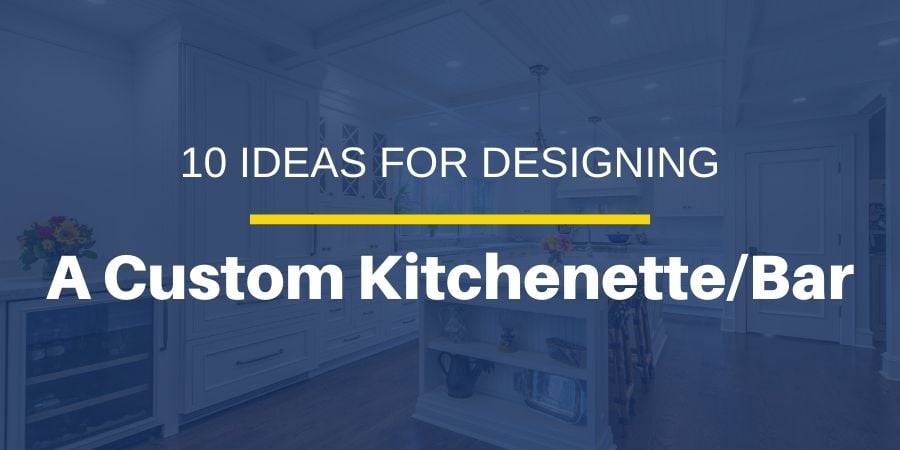 New Jersey is a lively and vibrant place where people love to have a good time with friends and family, and they love to drink responsibly. However, as you well know, space is at a premium in this fairly heavily populated part of the country. That means building your custom bar might best be carried out in a basement.
That might not be what you had in mind at first, but putting custom residential bars in basements is a great way to ensure children don't access liquor cabinets. It's also a good way to keep adult activities to the adults. What's more, after decades of experience, the team here at JMC Home Remodeling has found that building finished basements bars is a great way to make sure you get plenty of room to have all the features you want in your custom home bar design.
To that end, here are 10 basement bar designs and ideas to get your creative juices flowing and drum up some exciting concepts- even if you don't have a basement to build in.
10 Great Ideas for a Your New Jersey Custom Kitchenette/Bar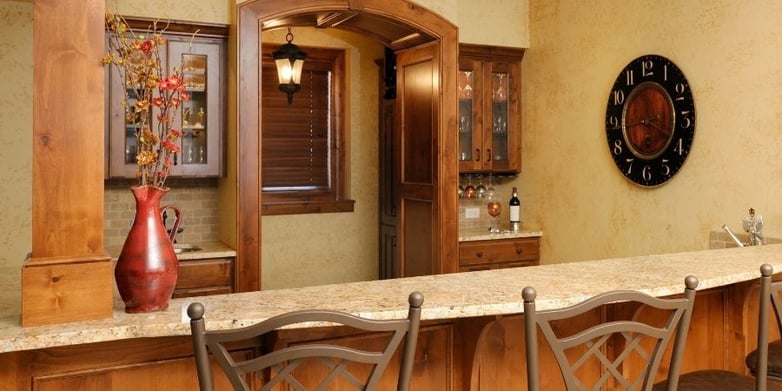 1. The Small Basement Bar
When it comes to a home-style bar, small is where it's at. You don't need much to make a big impact. A counter, a cabinet or two, and a wealth of stylized features in a small space are all you need. Your bar could fit into a closet, or even under the stairs. How many spaces in your home are being underused?
2. Simple Rustic Basement Bar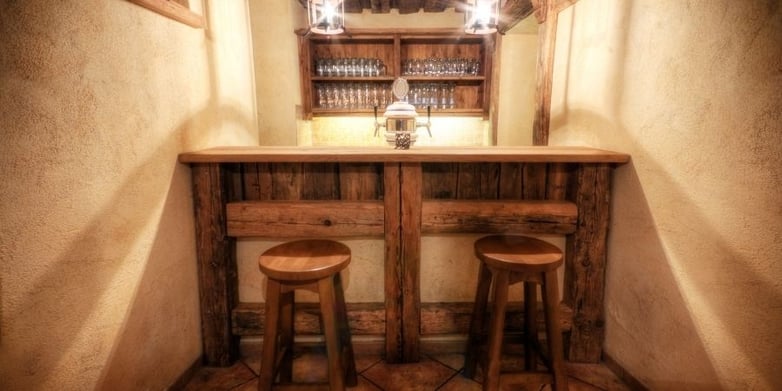 With wood paneling, a simple counter-bar, a mini-fridge, and tap, and you've got the start of something big, so to speak. Even the simplest and smallest bars can be wonderfully rustic with just the right amount of exposed wood grain accents. The wood grain should be pronounced, with large knot-holes, a nice clear stain, and exposed taps for that "get-it-done" feeling.
3. Top Shelf Cool with Wall

Décor
Some people favor classy drinks on the rocks and they like to enjoy them in style. You can add ice-like accents to your home bar with glass shelving, skeletonized lighting fixtures, and just the right amount of blue-light accents. It's about sleek features, electric overtones, and clean lines. Plus, these are some of the most affordable ways to decorate a bar.
4. Grade-A Decorations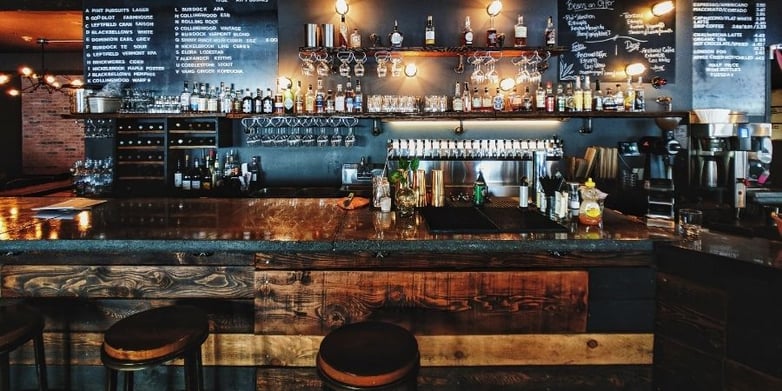 If you want the feeling of an exclusive members-only English gentleman's pub, you're going to need a heavy wooden countertop bar, ebony-pillar facades, chrome appliances, and ice-blue or another subtly colored lighting. But most importantly, you're going to need leather upholstered chairs and stools. It's all about class and old-world gravitas.
5. Perfecting the Man-Cave
The perfect man-cave will have a lot of the features and stylistic leanings of #4, but with an added rustic appeal. In addition to this, your man-cave minibar should feel a bit cramped, in a utilitarian sort of way. So build it into a walk-in closet, under a staircase, and if you can, incorporate an enclosing door that makes it feel semi-secret.
6. The Modern Small Bar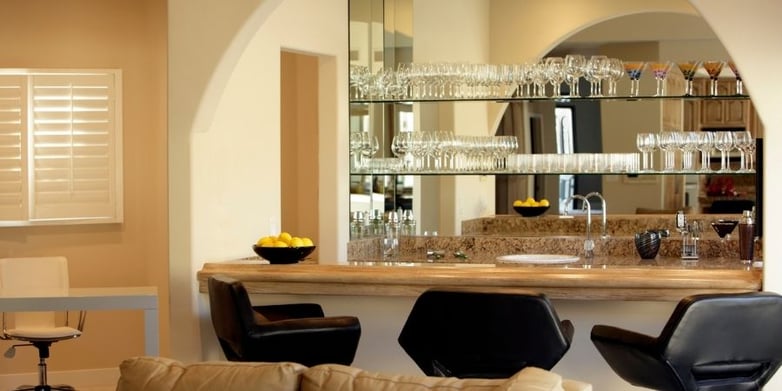 Think back to #3, but for this version of the modern style minibar, think class instead of cool- an academic-friendly spot with quality wines, ambient lighting, heavy- light stained wooden features, and pastel blue on the retainer under the countertop. This concept is fresh, smart, and elegant. Here, your back-wall shelves should be very dark blue- almost black, and open to expose expensive glassware and more expensive wines from your enviable collection.
7. The Micro Wall-Bar
Looked around and found zero space for your minibar? What about that 2-foot by 8-foot depression in the hall, around the corner, or next to that back-room closet? Add shelving, a mini counter, and a mini-fridge, and you've got a micro mini wall bar in any style you choose.
8. Style on a Budget
The great thing about a home bar is you can get a lot of bang for your buck. With a couple of decorative wall-mounted bottle openers, some thematic art, maybe some tiki-shaded lighting, you're off to the races.
9. The Light-Em-Up Concept Bar
Back-light your open or glass-covered shelving with custom LED lighting for a great effect. Use your bottles to enhance the diffusion of light. You can't go wrong.
10. The Trendy Shelving Bar
Bar shelving can be very simple. Even 2x4's can be arranged on a wall and stained for a great rustic effect since bottles only need a few inches of depth to stand on. Use a diagonal shelf separator to set wines apart from liquors. It's a classy way to say everyone's welcome. Remember, modern LED lighting can do wonders for any decorative or functional feature.
To learn more about popular New Jersey bar installations and renovations, get in touch with New Jersey's most experienced kitchen contractor, JMC Home Remodeling. We do all the work ourselves, with no outsourced contracting to complicate the process. We are a full-service home remodeling company with over 50 years of experience.