Color is an important part of any bathroom remodel. It establishes the atmosphere and mood in your space and acts as the dressing for other architectural and design elements that collectively comprise your interior style.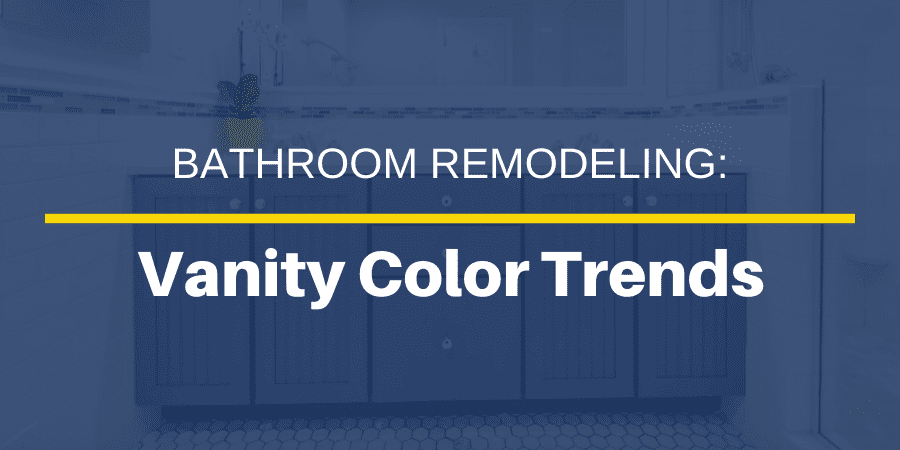 As you prepare to update your bathroom in Morristown, you can decide to simply refresh the color scheme you've already implemented in the space or change it while you decide to remodel. However, for a more dramatic transformation, consider picking a new color for your bathroom vanity that helps reinforce and show off the rest of the remodeling work you've done.
What Color is Best for Bathroom Cabinets?
No decision or selection for your Morristown bathroom upgrade should be made in a vacuum. Instead, think of your planning and design phase as putting together a puzzle that encompasses a single complete, cohesive image. In terms of your bathroom vanity or cabinets, you want to pick a color in conjunction with selecting an overall design style, which includes everything from modern and traditional to eclectic, country chic, and coastal. Think about the color of the walls and the type of flooring and tile work you're using for your renovation, as well as other fixtures and finishes.
To inspire your decision-making process, here is a look at some of 2021's popular bathroom vanity colors according to most recent design trends:
1. Sage Green
Greens are making a splash in bathroom remodeling in a big way. There are different shades of green that run the gamut, from fresh and fun to elegant and refined. One of the most popular hues of green in 2021 is sage green, also known as Calke Green. It's a rich but subtle green that look timeless and sophisticated. It makes a statement with its deep verdant beauty without being suffocating.
2. Matte Black
Black is also dominating as a popular color to use in bathroom renovations. You can find matte black bathtubs, sinks, faucets and toilets—and bathroom vanities. Striking matte black cabinetry paired with a lighter color for your walls and tile work immediately elevates the atmosphere in your bathroom, transforming it into a chic and luxurious environment. To further the upscale appeal of your remodeled bathroom, consider a designer sink with a gold faucet and lavish stone countertops.
3. Grays and Greiges
One of the most fashionable colors in 2021 is gray. As a neutral, it adds more depth and richness to your bathroom while still being compatible with a variety of other colors, finishes and styles. It looks particularly good in a modern, minimalist bathroom. Greige, which is merely a mixture of gray and beige, is also on the rise. Depending on your ratio of beige to gray, you can use greige as either a warm or cool neutral. Liven up your gray or greige bathroom with touches of color, such as blues, greens, oranges and yellows.
4. Navy
Want to choose an alternative dark bathroom vanity? Go with classic blue or a deep, moody Navy. It's a peaceful hue that pops in a room otherwise full of whites or creams. Reminiscent of the ocean, navy blue is especially fitting for a coastal or beach-themed bathroom. However, it also works in an elegant traditional bathroom with mahogany touches and gold accents or even a sleek contemporary space featuring glass and chrome.
5. Pine
Contributing to the green trend, pine-colored hues are also on the rise. Like navy or sage, it's a nature-centric hue that manages to be interesting without overwhelming, soothing yet contemporary. It can be a bit more challenging to work a pine-green vanity into your bathroom design—you'll want to use plenty of neutrals and natural wood accents—but the result is stunning.
6. Mint
Mint green is another color being incorporated into interior decorations in 2021, and there's no better place for this cool, refreshing hue than your bathroom vanity. Significantly lighter than the other popular blues and greens, mint has the ability to freshen up a space, especially married with a white marble countertop and brushed nickel hardware. Using black hardware instead can help you achieve a more country chic or vintage feel.
7. Sky Blue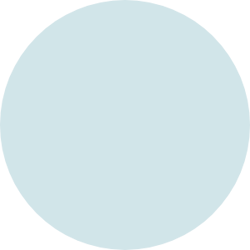 Blue is a classic bathroom color that almost serves as a neutral. It strikes the perfect balance between soothing, beautiful and unassuming. You can use it to enhance the visual appeal of your bathroom without it stealing focus from statement light fixtures, your standalone tub or other interesting elements. One of the blue hues trending in 2021 is sky blue, which hails from the pastel family and has the ability to blend into one of many different design styles.
8. Blush
There's a time and a place for pink hues in your interior design, and that's your bathroom vanity. Blush-colored cabinetry is delicate enough to warm up your bathroom without assaulting the senses. It reminds one of a sky at sunset, setting the stage for a lusciously peaceful atmosphere that encourages you to relax and rejuvenate in your bathroom. A blush vanity can blend into a creamy white bathroom or take centerstage in a dramatically dark space.
Designing Your Bathroom Remodel in Morristown
Are you ready to transform your bathroom? This process is often rife with decisions to be made, from the color of your bathroom vanity to your flooring, lighting and main bathroom components. At JMC Home Improvement Specialists, we have a team of professionals to help homeowners in Morris, Essex and Union counties navigate the complex design process. Our designers are deeply familiar with industry trends and how various elements look and function. With that knowledge, we can help empower you plan a custom bathroom upgrade tailored to your specific tastes, budget and lifestyle needs.