Color is one of the most important parts of any bathroom remodel. It establishes the mood in your space and acts as the backdrop for other design elements that collectively become your interior style.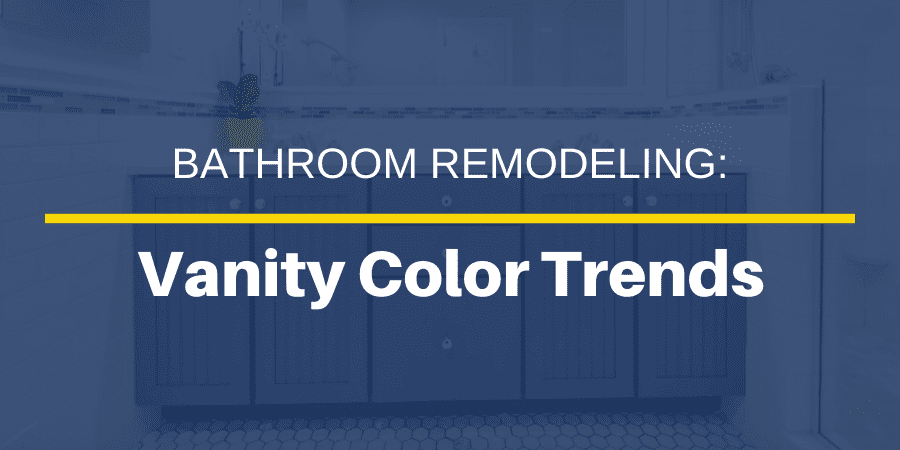 As you prepare to update your bathroom in New Jersey, consider popular vanity colors and trends to update and freshen up your space. Choosing a new vanity or refinishing your bathroom vanity color and painting your cabinets in a fresh tone will bring new life back into your space.
What Color is Best for Bathroom Cabinets?
Selecting a new vanity color for your Morristown bathroom upgrade should be made in the context of your overall bathroom color palette. Think of your planning and design phase as putting together a puzzle that completes a cohesive image. Choose a paint color for your bathroom vanity or cabinets that works within your overall design style.
From modern and traditional to eclectic and coastal, there are shades and tones that you'll find are just right. Your wall color, the type of flooring, tile work, and the fixtures you choose for your renovation will either influence the bathroom vanity color you choose, or you might choose your vanity and bathroom cabinet color first.
To inspire your decision-making process, take a look at 2022's most popular bathroom vanity colors that go beyond the classic white.
1. Earthy Green
Earthy greens are the standout paint color in 2022 across all major house paint brands. From deeper moss to light sage, earthy greens are the new neutral. They pair impeccably with white, cream, black, and natural wood–which are also very popular bathroom colors. These tones are fresh but calming and go hand-in-hand with the trend toward incorporating more nature into interior design. As a bathroom vanity color, earthy greens add a little intrigue while remaining soft and inviting.
2. Matte Black
Matte black has become a popular paint color across the home, but especially in kitchens and bathrooms. In the bathroom, painting your vanity, and even your cabinets, matte black is striking and fresh. This is especially true against white, cream, or a soft light blue. Matte black cabinets and vanities read as a traditional color but with a modern edge. Finish a black bathroom vanity with any metal tone and a beautiful slab of white marble or quartz to finish the look. To further the upscale appeal of your remodeled bathroom, consider a designer sink with a gold faucet and lavish stone countertops.
3. Greiges
Greige is the effortless blend of gray and beige, offering a softer, warmer feel to the coldness that standard gray might communicate. As a popular bathroom vanity color, greige can be topped with cooler white marble or warmer granite tones. Greige also benefits from pairing beautifully with warm or cool metal tones. On the walls, a greige bathroom vanity and cabinets coordinate with white but also more colorful choices, like light blue and soft greens.
4. Navy
A timeless but also trendy bathroom vanity color is deep navy. You could choose any finish with this shade–from matte to high gloss–to coordinate with your style. Navy pairs very well with natural wood tones, cream, white, and gray. It's a bold color choice but because it also reads as timeless, is comforting and grounding. Pair this striking bathroom vanity color with brushed gold for a traditional feel. To appear more modern or contemporary, pair navy with brushed nickel or chrome.
5. Pine
Contributing to the green trend, pine-colored hues are also on the rise. Like navy or sage, it's a nature-centric hue that manages to be interesting without overwhelming, soothing yet contemporary. It can be a bit more challenging to work a pine-green vanity into your bathroom design—you'll want to use plenty of neutrals and natural wood accents—but the result is stunning.
6. Cream White
As paint trends lean toward natural tones, cream white has moved to the top of popular paint colors in 2022. As opposed to the starkness and coolness of white, cream is soothing and reflects light in a soft glow. Cream is also easy to apply to your bathroom vanity and cabinets while accenting with a more trendy color on the walls. Cream works best with metal with warm tones on your vanity and hardware, so brushed gold, pewter, and sometimes nickel will work best.
7. Soft Blues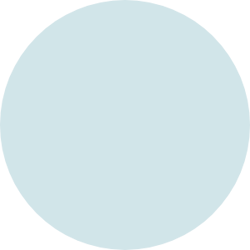 Soft blue is a classic bathroom color that almost serves as a neutral because of how well it goes with any other color in the bathroom. It strikes the perfect balance between soothing, beautiful, and unassuming. It will fit any style as well: traditional; modern; coastal; and more. Consider soft blues as a great substitute for classic white. In 2022, powder blue as a major go-to for a bathroom vanity color and cabinet color started the year strong and continues to be very popular.
8. Jewel Tones
As we step into Fall, jewel tones take their rightful place as a prime color choice in our homes. The richer tones are a perfect choice for your bathroom vanity color. They're cozy and beautiful, making your vanity a perfect focal point in your space. Emerald green, deep garnet red, and a dark shade of rich amethyst are dramatic but just right on a bathroom vanity to make a statement without being overwhelming.
Designing Your Bathroom Remodel in Morristown
Are you ready to transform your bathroom? Choosing the colors for your bathroom depends on the style you'd like to curate. At JMC Home Improvement Specialists, we have a team of professionals to help homeowners in Morris, Essex, and Union counties navigate the complex design process. Our designers are deeply familiar with industry trends. With that knowledge, we can help empower you to plan a custom bathroom upgrade tailored to your specific tastes, budget, and lifestyle needs. Contact JMC Home Improvement Specialists to schedule a consultation about your updated bathroom remodel and more.