You may have a specific style in mind for the interior of your transitional-style home in New Jersey, but knowing how to bring it about in a smooth, efficient and comprehensive way is half the battle.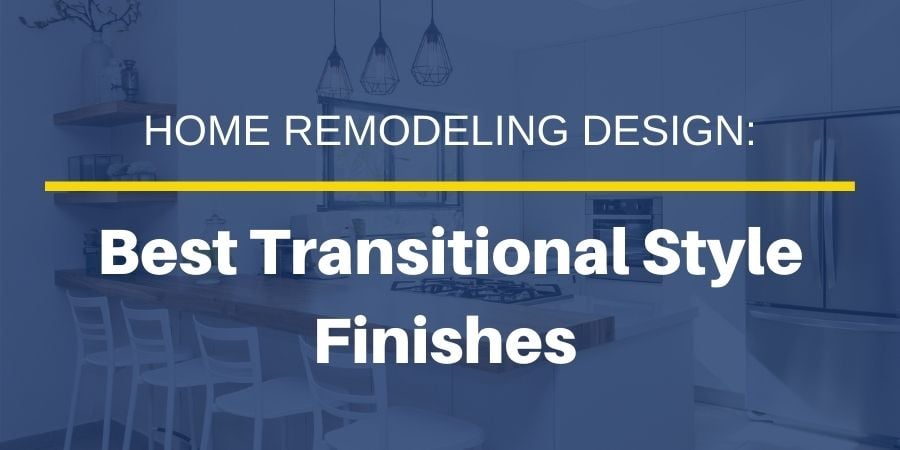 A wide variety of architectural and design elements contribute to giving a space a particular look and feel. If you are aiming for a transitional style home with your upcoming remodel, you'll want to be selective about the features and finishes you choose, from the materials for your cabinetry and countertops and your color palettes to your flooring and light fixtures. Ideally, each selection will work in tandem to help you achieve an environment that's as cohesive and attractive as it is functional and comfortable.
What Is a Transitional Design Style?
Simple yet sophisticated, a transitional home style borrows elements from both modern and traditional styles. Because of that, you have more latitude to pick and choose the pieces that you like from each distinct aesthetic and add some personality without undermining the overall look.
In general, you want to keep your design fairly simple and clean to cultivate an easy elegance that will stand the test of time or that can even evolve with relative ease over time with additional modifications here and there. However, the transitional style enables you to incorporate a few bold treatments, textures, and patterns. It's all about versatility, individuality, and uncluttered comfort and function.
What Are Common Transitional Interior Design Finishes?
Since the transitional home style marries the classic and the contemporary, you'll use several of the finishes and features that show up in those styles. To help you get started when remodeling your home in Morris County, here are a few popular transitional style elements to consider for various rooms or your overarching interior design:
1. Straightforward Furniture Lines
If you're adding built-in furniture or cabinetry to your kitchen, living room or bathroom in New Jersey, you should learn toward simple and smooth lines, although they can be either straight or curved. In general, you should avoid the intricate adornments and flourishes that are popular in traditional styles and go for sleek, wood frames. For your built-ins and furniture, base your choices more on function than ornamentation, allowing the smooth lines of the pieces themselves to take the focus.
2. Bold Ceiling Treatments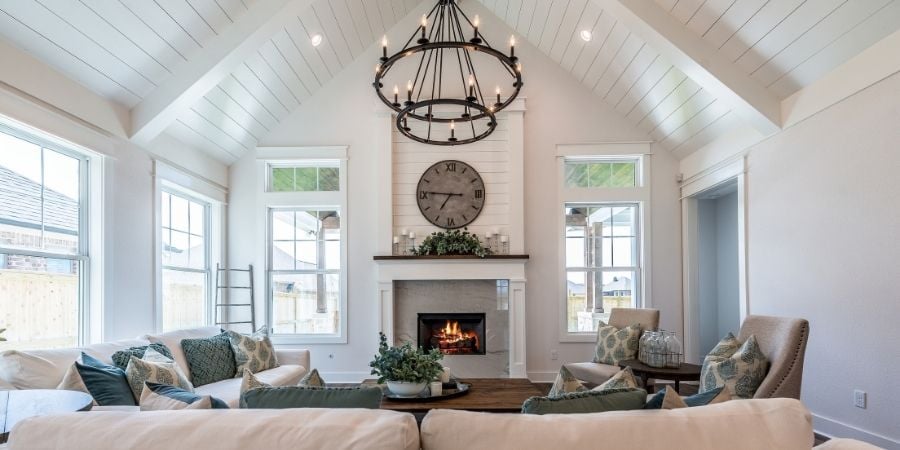 One area where you can endow your transitional style home with more fun and personality is your ceiling. A few versatile examples include a white barrel ceiling with brown wood moldings; reclaimed wood laid in planks or used as accent beams; a dual-tone coffered ceiling; and charming or dramatic ceiling medallions. These types of interesting ceiling treatments mix well with the pared-down furnishings and subtle colors that are trademarks of a transitional style room.
3. Neutral Color Palettes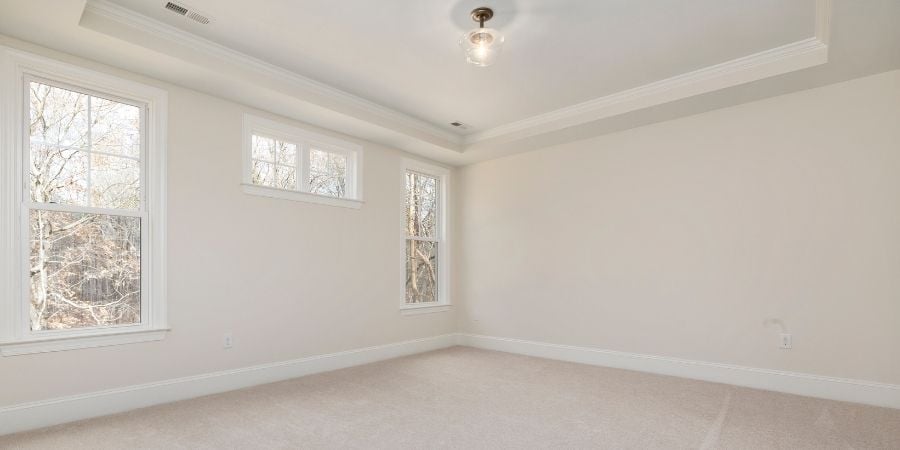 In general, the transitional style is geared toward creating a sophisticated, simple and serene atmosphere. You want to stay away from any bold, dramatic or dark color choices for your walls, cabinetry, bathroom vanity and other large components—which isn't the case if you are going all-in on a contemporary or traditional look. For a transitional living room, kitchen or other space, prioritize neutral colors, such as creams, tans, grays, greige and taupe. However, you can add some rich accent colors and unique patterns via the fabric for furniture upholstery and window treatments or other select décor.
4. Contrasting Textures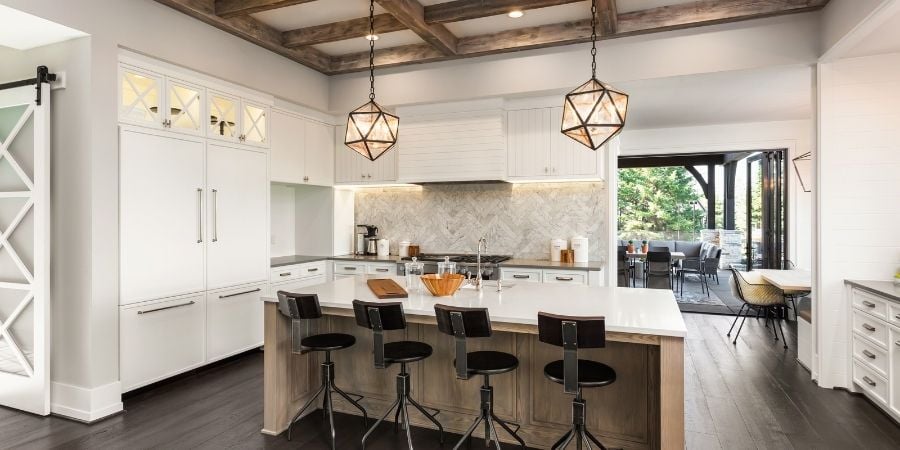 While accessories and decorations are used sparingly in the transitional design style, you can cultivate visual interest in a space by mixing up the textures you feature. Feel free to use chenille fabrics, leather, glass and mosaic tiles, textiles, wainscoting, bead board, steel, lacquer and traditional wood finishes to create contrast. Your home remodeling team can help you explore different materials and treatments that juxtapose nicely while still creating a put-together look for your New Jersey bathroom or kitchen. Integrating unique patterns when creating your kitchen backsplash or the tile features in your bathroom can also help you achieve texture.
5. Hand-Crafted Cabinetry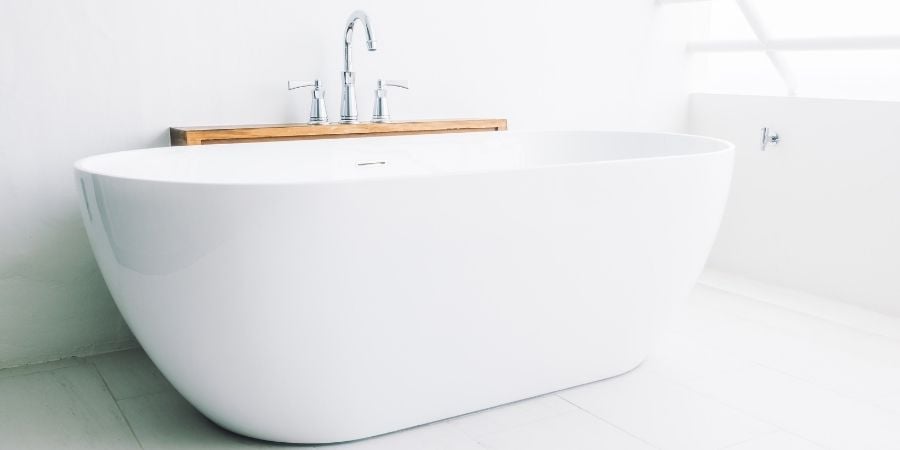 Whether you are remodeling a kitchen, bathroom or another room, you'll most likely be looking to update the cabinetry or your vanity. For the transitional style, craftsmanship is key. Opt for custom-built pieces made of wood with a light stain that allows the natural luster of the material to shine through, or you can use a light-colored paint that complements the other neutral colors in your design. Keep your cabinetry hardware simple and straightforward, as opposed to funky modern pieces or engraved antiques that distract from the artistry of the cabinets or your new vanity.
6. Modern Light Fixtures
If most of your transitional design is geared toward understated and simple sophistication, you can incorporate a few interesting light fixtures to offset the other traditional elements. For example, hang a bold pendant light over your kitchen island, warm brass lights over your bathtub, vanity lights with glass shades in your bathroom, or integrate under-counter lighting that serves a practical purpose and also elevates the atmosphere in your residential space.
Remodeling with Transitional Style in Morris County
The transitional style has become increasingly popular over the years when it comes to residential interior design. With fewer rules and the ability to combine portions of two different design styles, you have plenty of flexibility while still creating a calm, clean and cohesive environment in your Morris County home. As a design-build contractor, JMC Home Improvement Specialists is equipped to help you develop a remodeling plan that elevates the look of your space, as well as the function.