When you're interested in remodeling your home, the amount of time it will take is a concern that closely follows questions about cost. Remodeling your bathroom, kitchen, or entire first floor will come with different timeline expectations, and we can help sort out what to expect for the whole gamut of remodels for your New Jersey home.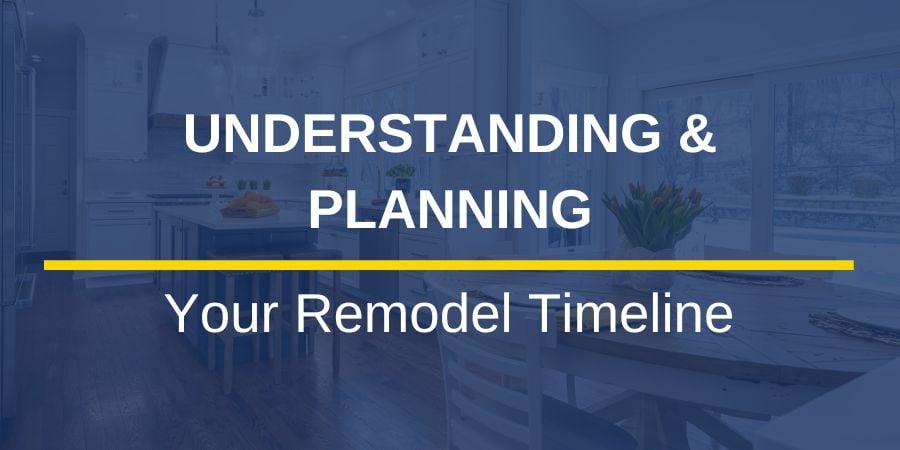 There are steps you'll take to get your planning off the ground before beginning to work with a remodeler to build out your timeline. These include researching designs and interviewing remodelers that suit your project. Collect as many ideas that suit your vision as possible so that when conducting your interviews, looking at portfolios, and reading reviews, you'll have a better sense of whether or not they will make your project a success.
What Are the Stages of the Remodeling Timeline?
Your remodeling timeline may differ from the one outlined here for a number of reasons. However, this will give you an idea of what to expect for an average home remodel. Overall, a remodel could take from a couple of months to more than a year, depending on how extensive the remodel will be. For a whole home remodel of a standard home, expect it to take from 7 to 12 months, and 9 to 16 months for a larger home.
Stage 1: Pre-Design & Design (6 weeks to 4 months)
The remodeling team you chose will perform an in-home assessment after an initial consultation. This way, they are able to decipher how much your remodel may cost depending on the condition of your home, its size, and the types of rooms you're looking to remodel.
Your remodeler will learn about the challenges your home poses, how you'd like your home to work for you, and your design choices. They will produce renderings of a proposed design and make the necessary changes to achieve the design you're envisioning. Then you'll work together to choose every product that will go into your remodeled home that fits your style and budget. Flooring, lighting, tile, windows, and everything else will be chosen at this time. You can help to expedite the process by arriving with visual aids, like an online vision board or magazine clippings.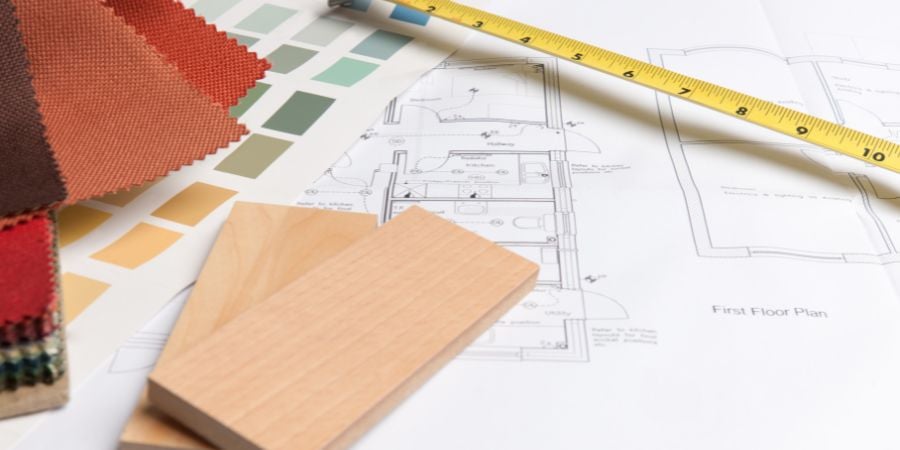 Stage 2: Pre-Construction (2 to 8 weeks)
Once you sign off on the design and sign your contract, your remodeler can obtain the permits needed and any other approved applications for your remodel. During this time, your remodeling team will also create the construction schedule, hire subcontractors, and order all the materials needed to complete your project.
Stage 3: Construction (2 to 12 months)
Much smaller remodels, like a single bathroom, will need less time to complete than a whole home remodel. Construction also includes demolition, so if you're planning for a gut job, this will take longer than a cosmetic remodel, where the layout and walls will remain in place. This timeline also includes possible delays or complications that are, unfortunately, a common part of home remodeling.
What Complications Can Delay the Construction Stage?
Delays aren't a guarantee but they are common, especially with so many factors that are out of the hands of your design-build team. Here are a few common complications that can cause a delay during your remodeling process.
Weather
Weather delays are one of those things that are unavoidable if they occur. The best your remodeler can do to plan for a weather delay is by building in extra days into the timeline, especially if your remodel takes place during a time of the year when it's more likely to occur. A home addition, where more work is done on the exterior of your home, will be affected more than an interior remodel.
Your Home's Age
An older home will need specific updates, like wiring or plumbing, to continue with the remodeling plans. Sometimes these updates will be known ahead of time, sometimes they won't. Other older homes may have been built before certain building codes were in place, creating a necessity to update these aspects.
Damage
Your home may have experienced water damage to the subflooring or insect damage to studs or rafters. These also may or may not be known ahead of time. If you weren't aware of damages before demolition begins, uncovering damages that need to be assessed could cause a delay.
Construction Permits & HOA Delays
Homes that must comply with HOA guidelines or those in historic districts will have to go through more applications and approvals than homes without these extra hurdles. Your design may need to be reworked to suit their stipulations, which could add time to the design stage. Without acquiring these approvals and moving on with the remodel may mean the work that's been done will have to be removed or redone. A knowledgeable and experienced home remodeler, however, won't make these avoidable mistakes.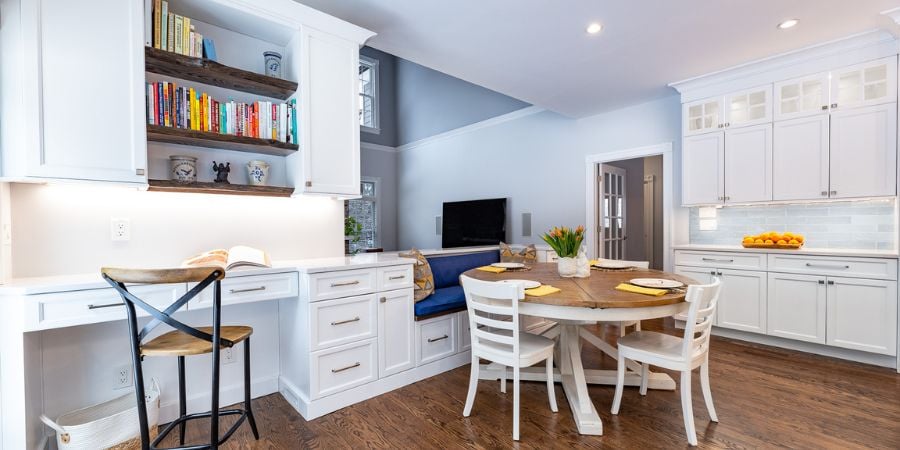 How Can You Keep Your Remodeling Project on Time?
Some delays can happen at the responsibility of the builder, others for reasons that are unavoidable. Even still, some delays are caused by the homeowner. What can you do to avoid causing a delay?
Don't Rush the Design Phase
Rushing the design phase will likely result in signing off on a design that doesn't actually work for you. Or, rushing may cause your designer to have to create more edits and iterations than if you would take your time to develop a design that suits you from the start. It's understandable to want to get to the construction stage as soon as possible, but this could result in wanting to make changes during construction that can delay your project and increase costs.
Avoid Change Orders
Change orders can be initiated by you or your builder. Homeowners typically initiate a change order when they want to change a design aspect or a material choice. This is also why taking your time during the design stage is important. Your builder may have to schedule a different subcontractor to complete a design that's considered a specialty, which will then be dependent on the subcontractor's work schedule and availability.
Be Available
A home remodeling project requires a lot of communication. Meetings, calls, problem-solving, and more will demand your attention. If the time isn't right to be available, perhaps waiting to start your project is best. Otherwise, make sure your builder knows the best way to get in touch with you to be able to reply and coordinate in a timely manner. Fortunately, many home builders and remodelers will use construction management software that makes communication much easier than the old methods of phone calls and emails.
Your Home Remodel, Right On Time
You'll save both time and money when you work with a design-build team that can work seamlessly to design and create your remodel. Hiring and communicating with multiple professionals can result in miscommunication and worse. The design-build model alleviates these issues without sacrificing on fantastic design and expert problem-solving.
JMC Home Improvement Specialists are a premier home remodeler serving New Jersey. We enjoy the honor of working with repeat clients and referrals because of our skill, sought-after designs, and excellent client services. If you'd like to start a conversation about your remodeling goals, contact us to schedule a consultation.