Imagine a place in your home where you can escape to relax and get it away from it all. Does it exist? For many Parsippany homeowners, they want that place to be their bathroom. JMC Home Improvement Specialists has had the pleasure of working with many clients to create that dreamy bathroom remodel that checks off all the items on their wish list. If you've been thinking about updating your bathroom to bring more tranquility into your daily life, you'll enjoy seeing some of these recent remodels we've completed.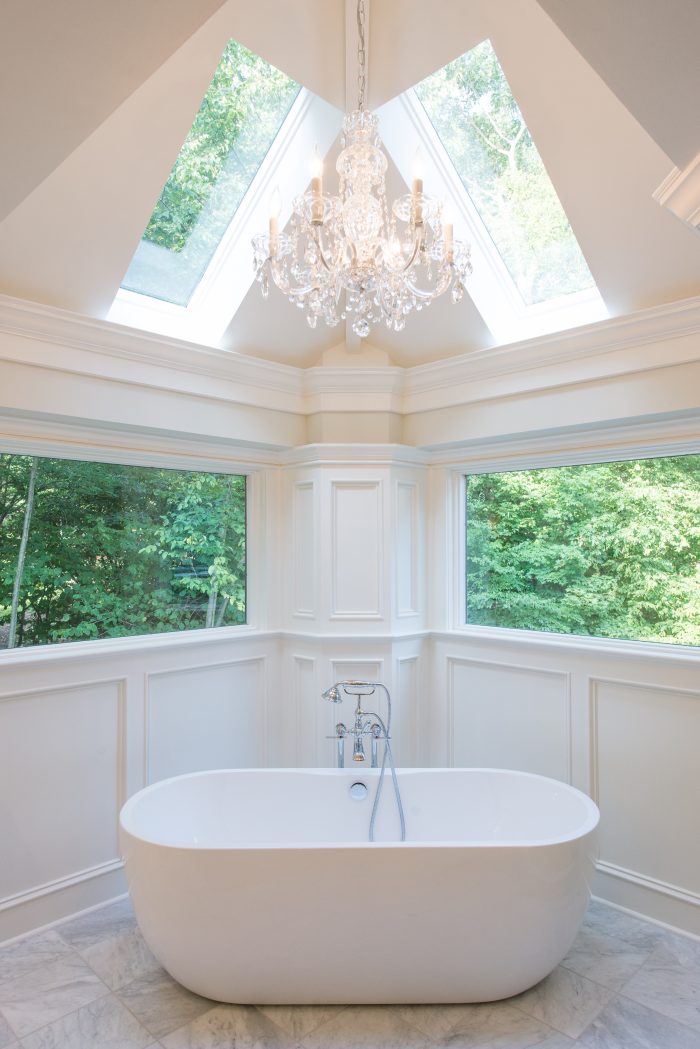 We love a design element that is both beautiful and functional. A freestanding soaking tub is exactly that. It creates a focal point and provides a luxurious way to unwind after a busy day. Whether modern or more traditional, there's a tub that will fit your design aesthetic perfectly.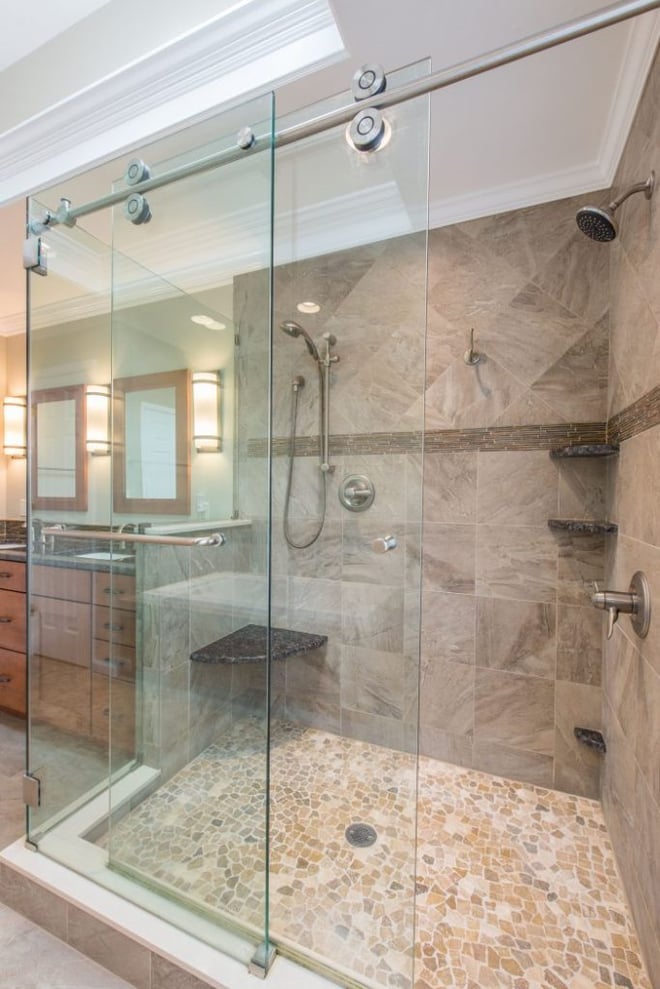 Today, showers can be just as lavish as soaking tubs. With multiple showerheads, sprayers, seats and gorgeous tile walls and flooring you'll feel like you are at your favorite hotel or spa. Sliding glass doors allow plenty of light flow into shower and also keep the bathroom feeling open.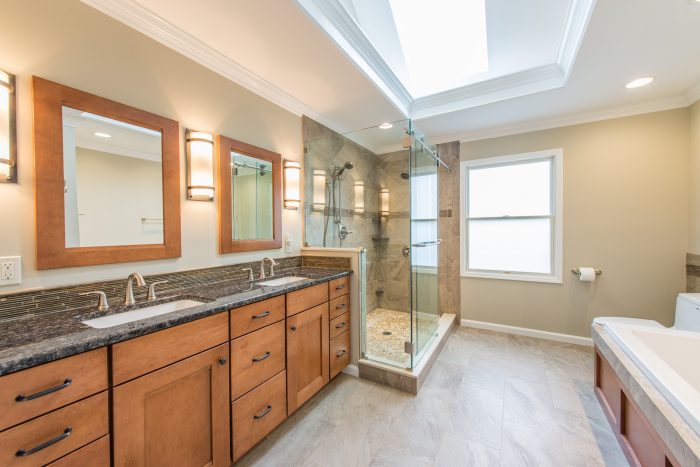 Lighting is one of the most important design elements of a bathroom remodel. Done correctly, it will allow you to easily complete your daily routine and set the appropriate mood in the space. As shown above, this requires multiple sources of light including natural, overhead, task, and accent lighting.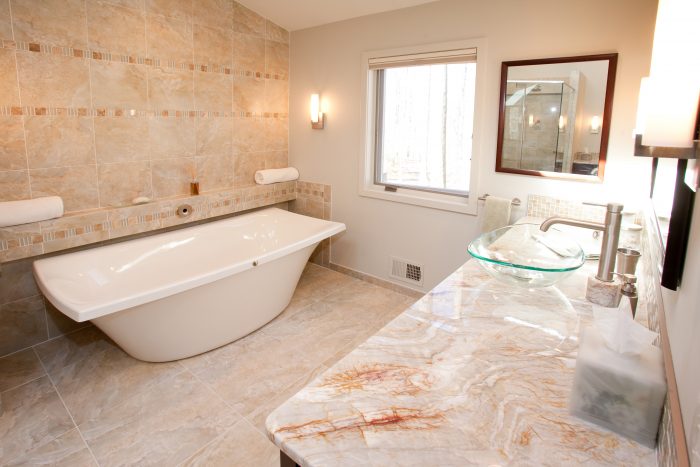 The color palette selected for a bathroom remodel has a distinct way of impacting the feel of the space. Neutral tones such as white, gray, and taupe are perfect for creating a clean and tranquil environment in the bath.
---
For even more inspiration, we invite you to view our bathroom remodel portfolio. And when you are ready to transform your own bath into a more tranquil space, please contact us.