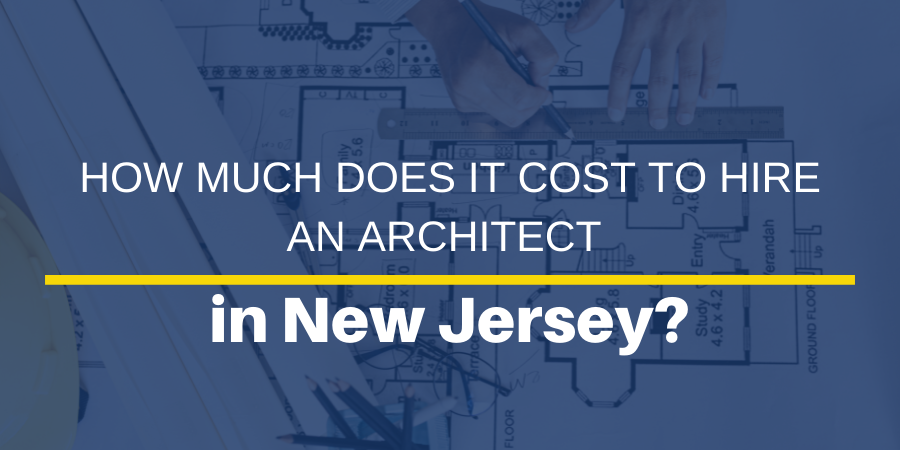 You've been dreaming of an updated home for years and dreaming of all the possibilities. Maybe your home is lacking a master suite, your kitchen is terribly outdated, or you've finally decided to finish the basement. Many homeowners will then begin the search for an architect to draft the plans for their dream remodel. How should you prepare for a design meeting where you will discuss how much to budget for an architect's services? Knowing how an architect charges for their services is the first step.
How Should You Budget for an Architect?
Budgeting for an architect starts with the architect you decide to hire. Their rate will vary depending on their experience, whether they are an independent professional or work with a firm, and how they structure their fee. There are a few different ways an architect might charge for their services.
1. Percentage of Construction
Architects may charge as little as 5% and as much as 20% of the total construction cost as their fee. Some argue that this is the most ethical way to charge the fee, making it the most common. On one hand, this approach helps ensure your architect fees are proportionate to the size, scope, and price of your project. Things may get confusing when you consider what counts as construction cost. For the most part, if the architect is involved in some way, it will count.
2. Hourly Fee
Another fee structure occasionally used by architects is to charge you by the hour. Architectural services average between $150 and $250 per hour and you will likely be billed throughout the project. The difference in rate is a reflection of either experience or title within a firm. An issue with this fee structure is the uncertainty involved. The hours worked are unpredictable from the start. Typically, you wouldn't expect this type of fee structure for larger projects because of the unknown complications that can cause hours to pile up.
3. Flat Rate
Architects will most likely use this type of structure for smaller projects where predicting the hours to complete the job is more predictable. Larger projects have too many variables and possibilities for complications to predict accurately how many hours will be spent on the project. To derive a flat rate for you, the company will first conduct a thorough evaluation of your project. You then may pay the fee in installments as various milestones are met during the course of the project.
4. Price Per Square Foot
Architects may even charge per square foot. On average, this rate could range anywhere from $2 to $15 and will depend on a few factors. During consultations, site visits, drawings, project management, and administration, conceptual development is all factored into an architect's rate per square foot. Most professional architects don't charge this way on projects and will instead combine this method with an hourly rate.
What Is a Typical Fee For a Residential Architect?
Average costs for a residential architect hired for a remodel or addition fall between 12% and 20% of the total project cost. Architects typically plan for multiple revisions of the original drawings, meetings, and other communication, addressing current home conditions and problem-solving for issues. Architects also plan for a litany of other tasks performed throughout your project.
What Is an Alternative To Using an Architect for Your Remodel?
Hiring an architect or an architecture firm to design your home remodel in New Jersey may have some downsides. First, it gives you one more contract to manage that is separate from your builder. You will also have to conduct several different interviews with both the architect and the custom home remodeler to find the one that suits your project best. There is also the chance that when you hire each professional, their communication and professional practices may not be compatible. This can result in miscommunication, conflicting practices, and other issues during the course of your project.
An alternative to hiring each professional separately is utilizing the design-build model to complete your project. This enables you to streamline the hiring, designing, and construction processes. By working with a design-build firm, you'll benefit from the professional relationships that already exist and are well-practiced. You are also benefiting from the time and energy saved on choosing a designer and a builder, agreeing on a contract, a budget, and a timeline. The designer and builder are already under one contract, one roof, and one team.
You have one project manager overseeing your home remodel from start to finish. The person handling construction also has the ability to provide valuable, first-hand knowledge and insight to ensure the plans are feasible and cost-effective. Your team can implement value-engineering during the design phase without cutting corners or creating potential issues that could crop up on-site during construction. If a problem arises, you don't have to deal with finger-pointing or trying to track down who is responsible. Your whole design-build remodeling team will work together to develop a creative, cost-effective solution to keep the project moving forward.
Designing Your Home Renovation in New Jersey
The design-build approach means you have access to design services and construction expertise under one roof. With JMC Home Improvement Specialist, your designer is working as part of a team, rather than independently. This enables open communication channels to synchronize schedules, solve problems efficiently and effectively, and deliver a home that is well crafted and exceeds expectations. The goal is a beautiful home that is within your budget and timeline. We're excited to show you the benefits of the design-build process. Contact JMC to schedule a consultation to learn more about working with a design-build team.