With the holidays rapidly approaching, you may find yourself looking around your home wishing you had remodeled.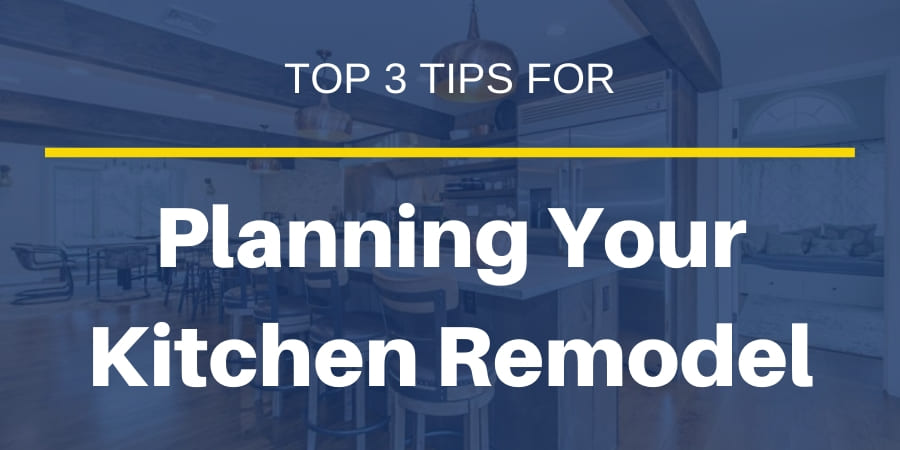 This can be particularly true in the kitchen, where many homeowners will experience serious frustration related to the preparation of Thanksgiving and other holiday meals. Working around dilapidated cabinetry, insufficient storage, and malfunctioning appliances during these occasions can be an incredibly stressful undertaking. Sound familiar? If so, this is the ideal time for you to begin planning your cost efficient kitchen remodel. Here are a few tips to help you plan for the ideal kitchen renovation.
1. Evaluate What's Working Well and What's Not
First, take a moment to consider your current kitchen. Why have you decided on a renovation? What definitely needs to change, and what would you like to remain the same? From the cabinetry, to meal prep spaces, the flooring, and accessibility considerations, create a list of each element and think of how your kitchen is—or isn't—working for you.
PRO TIP: To resolve a cramped space, keep traffic lanes through the kitchen wide enough to allow family and friends to comfortably navigate. 42-48 inches in width is the range we recommend for kitchens pathways.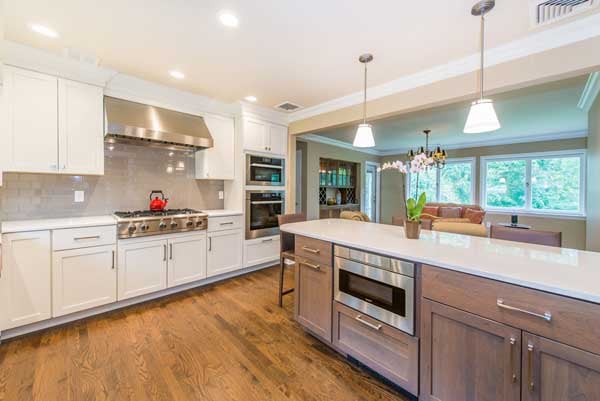 2. Allow Sufficient Time for Design
The kitchen layout needs to be configured to best meet your needs. Structural considerations, like load bearing walls, may play a factor in the architectural design of the space. As you weigh the merits of various layout options, you will likely go through several layout iterations before arriving at the best plan for your needs and budget. This process can be time consuming—and can take three months or more depending on the scope of work. Getting the design right is critical to the success of the project.
PRO TIP: If your goal is to have your kitchen ready for a specific occasion, be sure to select an experienced kitchen remodeler with a reputation for completing projects on time.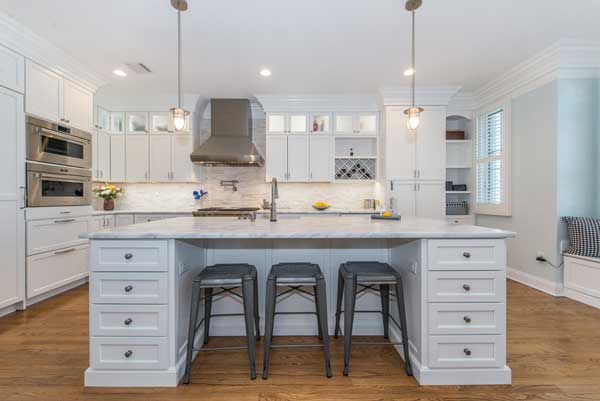 3. Budget For the Unexpected
While you always have the right to change your mind, it's significantly less expensive to make changes before anything has been demolished or installed. Look over the scope of work carefully to make sure everything you want completed is included and choose fixtures and finishes carefully. Budgeting for 10-15% of the total project cost for changes is a smart way to ensure that sufficient funds will be available in the event that you do want to add to, or change, the scope of work after construction has begun.
PRO TIP: To avoid expensive last-minute changes related to finishes, select a remodeler with a design showroom and 3D modeling services, so you can see materials displayed together and in a 3D rendering of your future kitchen.
Following these tips will help you plan and execute the ideal kitchen remodel in time for your next big occasion.