It's August. You've still got some summer left, and then there's back to school to worry about! Who is even thinking about the holidays yet? If you're planning a remodel of any part of your home now is the time to plan and get your project underway if you'd like it ready in time to entertain guests for the holidays.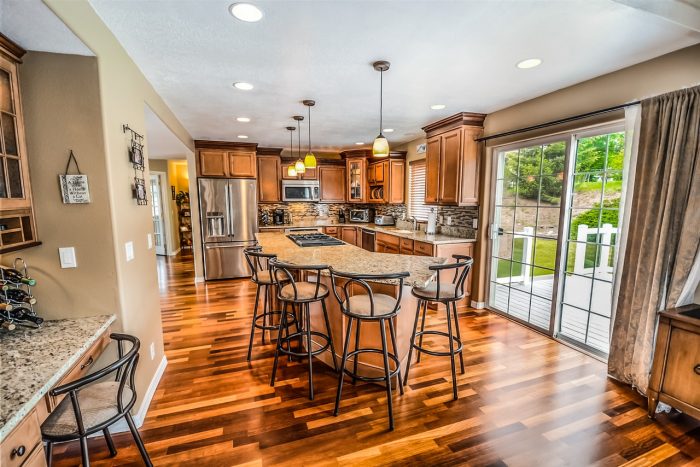 If you want your home to sparkle for your guests, here are the steps you should take now:
Pick your contractor.

You'll want to do a fair amount of research before you make a choice. Check out sites like Angie's List and Houzz, and get recommendations from friends who have updates that you admire.

Communicate with a few contractors.

Ask plenty of questions. You'll want to be sure they have experience in the room you are having remodeled. Ask for references, and then actually call those references and ask them questions. You'll want to know about a contractor's timeliness, cleanliness, professionalism, adherence to deadlines, alternate plans due to weather or product shipping delays, and openness to your ideas.

Choose your contractor and guarantees.

There are three types of guarantees, Workmanship, parts and finish date. Make sure you have guarantees that add penalties for lateness, and that you have a set time for completion of your project, especially when it involves a busy time like the holiday season.

Work with your contractor to create your plans.

As the homeowner, you have certain ideas about how you would like your remodel to look. However, your contractor will be able to provide ideas and suggestions that you may not have thought of, and will guide you in what will meet current construction codes. Working together, you'll be able to come up with the room you've dreamed about.

Order materials.

You have a lot of choices to make. For a kitchen, you have flooring, countertops, backsplash, paint color, cabinetry, and appliances. For a bathroom, there's flooring, paint, tiling, and bath fixtures. Order in advance to be sure that the items you want are in stock, or if they aren't, how long they will be in backorder. Be sure that either you or the retailer have a place to store the materials until they are ready to be installed. This is important to remember: Don't start until all the parts on in your home!
If you want a new room in time for the holidays, call JMC Home Improvement Specialists today at 973-386-0707. We are ready to help you get started on the kitchen or bathroom of your dreams!