Your kitchen is dated, your bathroom is dark and cramped, and your basement is begging to be finished and made into an entertainment space. With so many ideas about what your home could be, what should you remodel first? Maybe it would help to find out what you need to know before you plan to remodel.

The First Question You Should Ask Yourself Before Remodeling
Why?
Are you hoping to increase your home's value? Has your family outgrown the home? Do you need more space for guests and entertaining? Do some rooms just not work for you anymore?
Figuring out the 'why' is the best place to start in determining the 'where' when it comes to planning a home remodel. Answering this question is usually pretty easy because it comes from either a place of frustration, or what we call pain points, or wanting to increase your home's value.
Whether you're interested in increasing value or resolving pain points, here are the most common spaces to remodel, why, when, and what to expect.
The Kitchen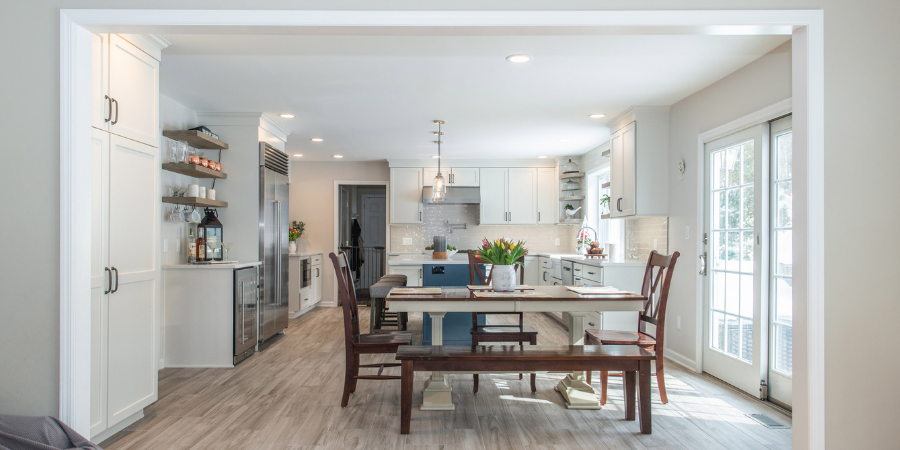 The kitchen is a valuable and hard-working space. It's a social hub where you make family dinner while helping with homework, prepare canapes for your holiday gathering, and have important conversations over coffee or drinks.
Why Remodel?
It's one of the more popular remodeling projects that can average a large return on investment (ROI) of up to 75%. It's also one of the larger remodeling investments you can make in your home.
Whether it's to improve the layout, increase the square footage, update the appliances to include smart tech, or simply freshen up the style, everyone who uses the kitchen will appreciate the upgrade. An updated kitchen can also make for a safer kitchen. Old appliances, bad lighting, a cramped layout, or even insufficient outlets can cause fires, accidents, and injuries.
Remodeling the kitchen will mean you could be without a place to cook or even make morning coffee for several weeks. Expect to come up with alternatives, like a makeshift kitchen in the garage, dining out, setting up regular meals at a family member's home nearby, or making alternative living arrangements altogether. It's one of the longest remodeling jobs, so be sure that if you choose to remodel your kitchen, you aren't planning to leave town or host guests in the near future.
Bathrooms
Whether it's the half bath off of the living room, the primary bath, the ensuite guest bath, or the jack-and-jill bathroom shared by the children, bathrooms are one of the hardest working rooms in the house and take a lot of wear and tear.
Why Remodel?
Bathrooms are the second most common rooms to remodel and garner a ROI of up to 65%. A small and outdated bathroom, especially a primary bath, can be the reason a buyer walks away; whereas a high-end modern bathroom could be the selling point.
There are so many finishes and fixtures that could be updated regularly just for the sake of style. If your bathroom was designed with the trending colors and materials of that time, chances are you're more than ready for an update. Technology has also come a long way, offering a chance to make your bathroom as energy-efficient and spa-like as you wish.
There's also the option of a bathroom addition. Having several people getting ready for school or work in the same bathroom every day can be a major pain point. Alleviate the stress by adding an additional full or half bath.
The Primary Suite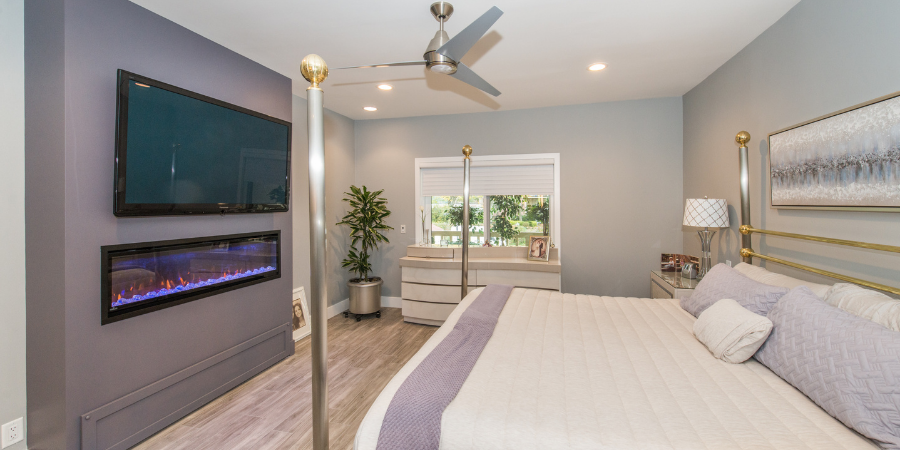 The primary suite should be a place of respite from the hustle and bustle of the rest of the house. A primary suite should be spacious, relaxing, functional, and easily organized.
Why Remodel?
If your primary suite is dated, the layout doesn't work, or if you don't have a primary suite at all, this is a great place to invest. Adding a primary suite to a home without one can be costly and has an ROI of about 50%. Selling a home in New Jersey today without a primary suite would make the task a lot more difficult than if you at least remodeled with the basic amenities in mind.
Staying in your home means thinking more about how you would like the space to feel and function. The primary bath, for example, should be your retreat and where you can start and end your day in comfort. The bathroom in your primary suite can be both functional and opulent, with a steam shower, heated floors, and a spacious dressing room.
As for the bedroom, consider the footprint. If you don't have enough space to incorporate an entry hall, a sitting area with a fireplace, or possibly built-ins, then consider expanding the square footage of the space or even your home.
Exterior Living Spaces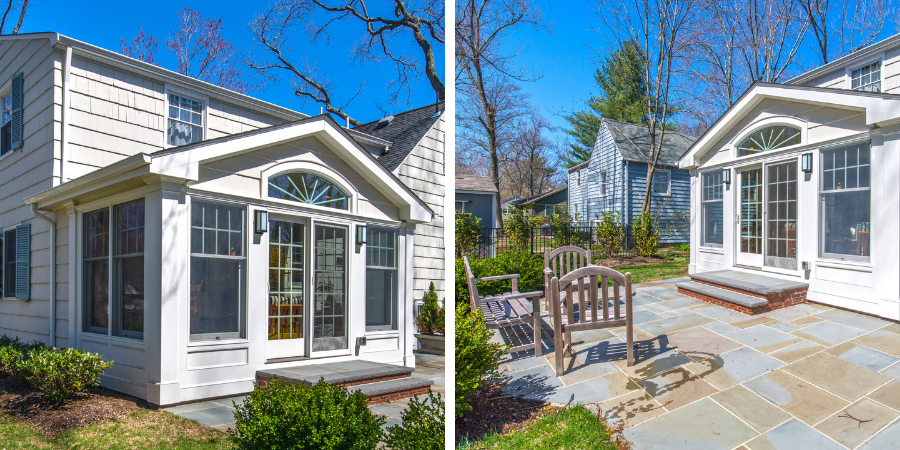 With warmer weather comes outdoor gatherings for barbequing, birthday parties, or sipping wine under the stars. It's often not until the weather warms up do we notice how the outdoor living areas could use some work. Or, you could be putting your house on the market and it could improve its selling potential.
Why Remodel?
Having an outdoor kitchen, dining area, and lounging space increases your New Jersey home's square footage. You'll have more space to entertain and if you add or remodel an outdoor kitchen, you won't be secluded from your guests. Outdoor kitchens and living spaces also offer a way to keep your indoor spaces tidier while entertaining.
Outdoor living spaces have increased in popularity among home-buyers, lending to a ROI of above 50%. Even if you only include a covered deck area with space for seating, a grill, and a tasteful landscape you will still increase your home's selling potential.
Basement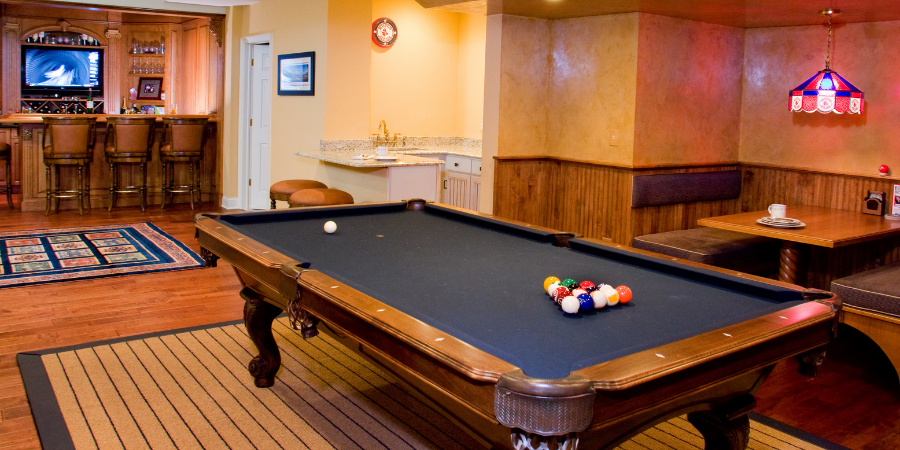 A basement has so much potential to be one of the most popular rooms in the house. A basement could be a theater, a bar, a guest suite, or a game room. Basements are typically prime for extending your home's plumbing and electrical to add a bathroom, a wet bar, a sound system, or almost anything.
Why Remodel?
Well, if you plan to sell your home, the best way to make your basement a great selling point is to keep the potential for what it could be but still finish the space to a point of liveability. This means making it waterproof, insulated, and having electrical and plumbing already in place. This also means finishing it with drywall, ceiling, and flooring. If you stop here, this is just enough to call it 'finished' and the buyer can make it all their own. Investing in a finished basement in New Jersey will get you an ROI of above 50%.
Investing in your basement with the plan to remain in your home is an excellent way to expand your living space without having to expand your home's footprint. As for what you could do with the added space? The limits are your imagination and your budget.
Remodeling a basement typically isn't a priority for homeowners because these are considered bonus areas. On the other hand, your basement might need to be prioritized if you're expecting to have a parent move in or another essential use.
What Should You Remodel First?
As you can see, there's no right answer and it depends on a few factors. Are you buying or staying? Can you manage to not use the space for a long period of time? Is your family size or dynamic going to change soon? We might not be able to give you the right answer but with this information, you can begin to come to a conclusion that's right for you.
When you're ready to talk to an experienced professional design-build team about your remodeling goals, choose a designer that will keep your ideas, wants, and needs the priority. JMC Home Improvement Specialists are enthusiastic about updating your space, whether you hope to sell or live in your newly remodeled space for years to come. Contact JMC to talk about your options and to help find the answers that are right for you.