Embarking on a bathroom remodeling journey in beautiful Bergen County, NJ, is a step toward transforming your bathroom from a space you tolerate to a space you adore. To help you through this process, we've curated a comprehensive guide that provides expert insights and actionable steps. From initial planning to the finishing touches, this guide will empower you to approach your bathroom remodel with confidence.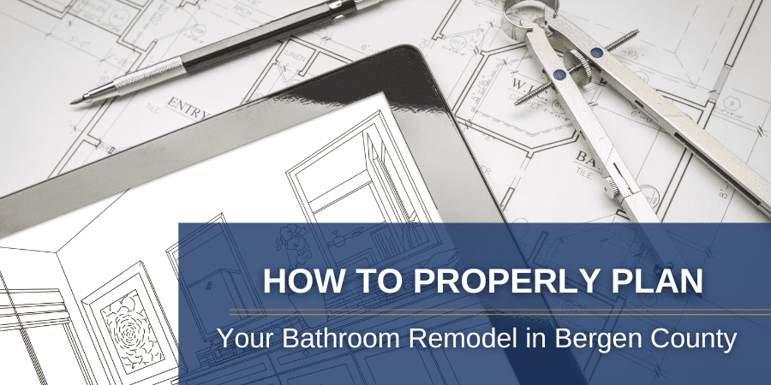 It All Starts at the Kitchen Table
Begin your journey with a conversation with your significant other, or other family members, to discuss your wants and needs for the remodel. As you envision your dream bathroom, explore the different types of professionals you could choose to work with for your remodel.
Consider whether a contractor-only approach, a versatile design-build firm, or an architect aligns with your vision. Learn about the benefits of working with each–especially the design-build model, which many homeowners may not know much about.
Preliminary Design
Transition into the preliminary design phase, where creativity takes shape. Collaborate with professionals to generate preliminary designs that reflect your aspirations. Obtain approximate cost estimates for these designs to ensure alignment with your budget and expectations.
Final Design
Refine your vision further during the final design stage. Opt for a design-build firm that adheres to the fixed-cost model, which guarantees transparency and eliminates surprise costs.
Prepare Yourself and Your Family for Construction
As construction commences, prepare yourself and your family for the process. Anticipate that your bathroom won't be accessible during this time and formulate a plan to accommodate your daily routine. Your design-build team will provide a construction schedule, giving you a clear understanding of the project's timeline.
Be Available for Frequent Communication
Embrace the power of communication throughout the remodel. Dedicate a few minutes each morning to connect with your project lead, who will keep you updated on daily progress. Engage in a weekly meeting to discuss the long-term schedule and address any questions or concerns. A trusted design-build team fosters open and transparent dialogue, ensuring you are always informed.
Plan for Checking in with How You Feel During the Remodel
Acknowledge that the remodeling process can evoke a range of emotions. A reputable design-build company encourages ongoing conversations about your feelings and experiences. Take advantage of this opportunity to highlight what's going well and areas where adjustments could enhance your experience.
Plan to Create the Punch List with Your Project Lead
As your remodel nears completion, take a walkthrough with your project lead to inspect every detail. This collaborative effort ensures that every aspect aligns with your design. Your design-build team will promptly address any items on the punch list, enabling you to transition into your beautifully finished space.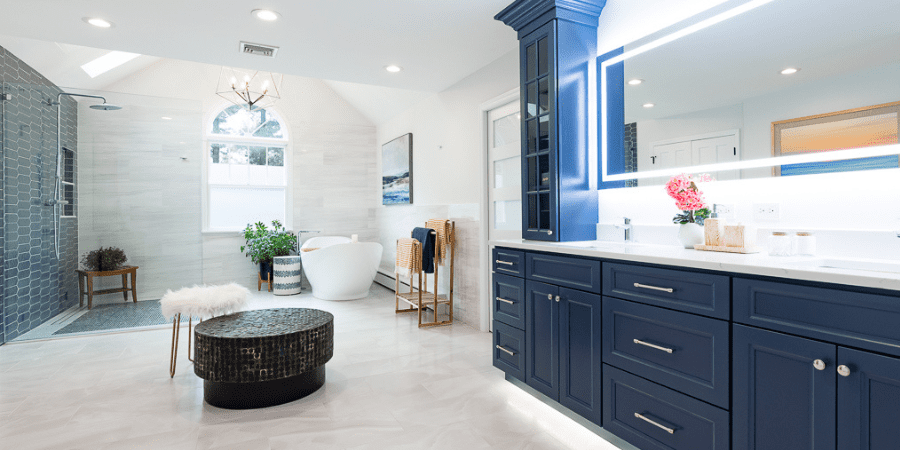 Must-Know Bathroom Remodeling FAQs
How Long Does a Bathroom Remodel Take?
The timeline for a bathroom remodel can vary and will depend on the size of your bathroom, the scope of work, and the age of your home. The best way to get a clear picture of what your bathroom remodel timeline may be is to contact an experienced design-build remodeler.
What Should I Ask My Contractor?
Plan to have a list of questions ready to go when you meet with a contractor. Inquire about their experience, project timelines, and ask to see their bathroom remodeling portfolio. You will likely be able to view an online portfolio to get an idea of the style and quality of their work. Also inquire about their communication methods, payment schedule, and their process. Learning about a contractor's process is key. If they can't articulate a clear process, this is a red flag.
What Do Homeowners Wish They Knew Before a Bathroom Remodel?
The main regret homeowners have about a bathroom remodel comes down to the finishes they choose. This is why working with a skilled design-build team is crucial. Your team will be able to guide you through the selection process to choose materials that are durable, stylish, and slip-resistant. They will also help you choose storage options that work best for you.
Another regret is not planning for the future. If this is your forever home, think about aging-in-place features that will help you or a family member live comfortably and safely.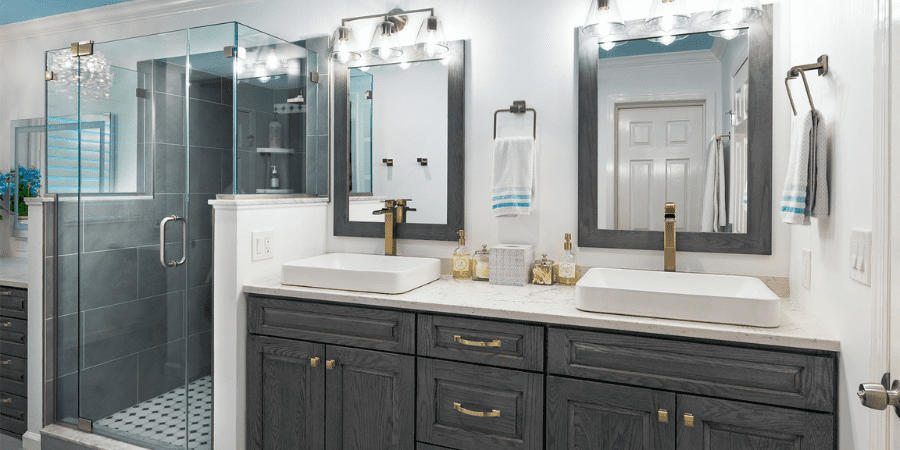 Choosing the Best New Jersey Design-Build Team for Your Bathroom Remodel
Your bathroom remodel in Bergen County, NJ, is a journey of transformation that demands thoughtful planning and a skilled design-build team by your side. By following the steps outlined in this guide, you'll navigate every phase of the remodel with confidence, from envisioning your design to the exciting moment you're able to move back into your bathroom.
Embrace the process, relish the transformation, and savor the joy of your newly transformed space. Your dream bathroom awaits! Contact JMC Home Improvement Specialists today to learn more about the benefits of working with a skilled design-build firm and to schedule a consultation.