Right now you may be wondering if you're ready for a kitchen remodel and, if the answer is yes, you're also wondering how you should start planning. The steps for remodeling a kitchen begin with looking into what you need and want that your current kitchen isn't giving you. How do you determine your kitchen remodel wish list? Start by asking yourself these important getting-started questions. As a bonus, we've included a few questions for you to ask your contractor as well.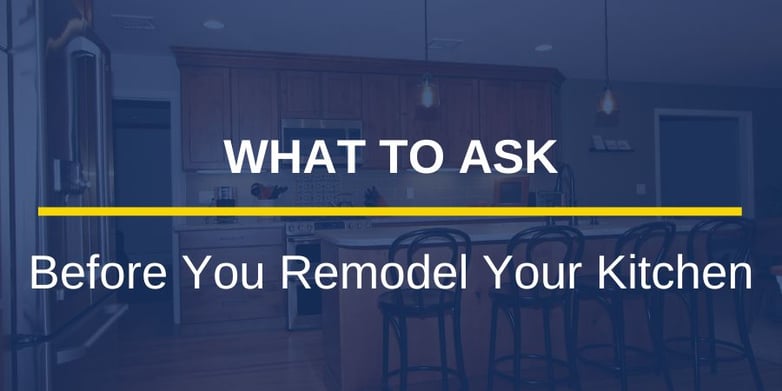 6 Questions to Ask Yourself When Planning for a Kitchen Remodel:
1. What Is My Kitchen Remodeling Budget?
Of course, you won't know how much work you will be able to accomplish with your remodel unless you learn what your budget will be. If you are able to pay cash, that's ideal. However, a home equity line of credit (HELOC), cash-out refinance, and home equity loan are the most common ways homeowners finance their remodel.
Typically, you will need to know your credit scores, your current mortgage balance, your home's current value, and how much you will be able to pay each month. There are online calculators to give you an idea of what you can borrow or contact a lender to get a more accurate amount.
2. Will I Sell My Home or Live in My Home for Several Years?
If you're remodeling your kitchen to prepare for a sale, then you'll want to choose an appropriate investment level and design style that will earn a high return on investment (ROI). If your kitchen remodel is for the benefit of your family, then choose a layout, finishes, and features that work for your family. Knowing if you will sell your home within a couple of years, or choose to stay in your home for the foreseeable future, will help guide your design decisions.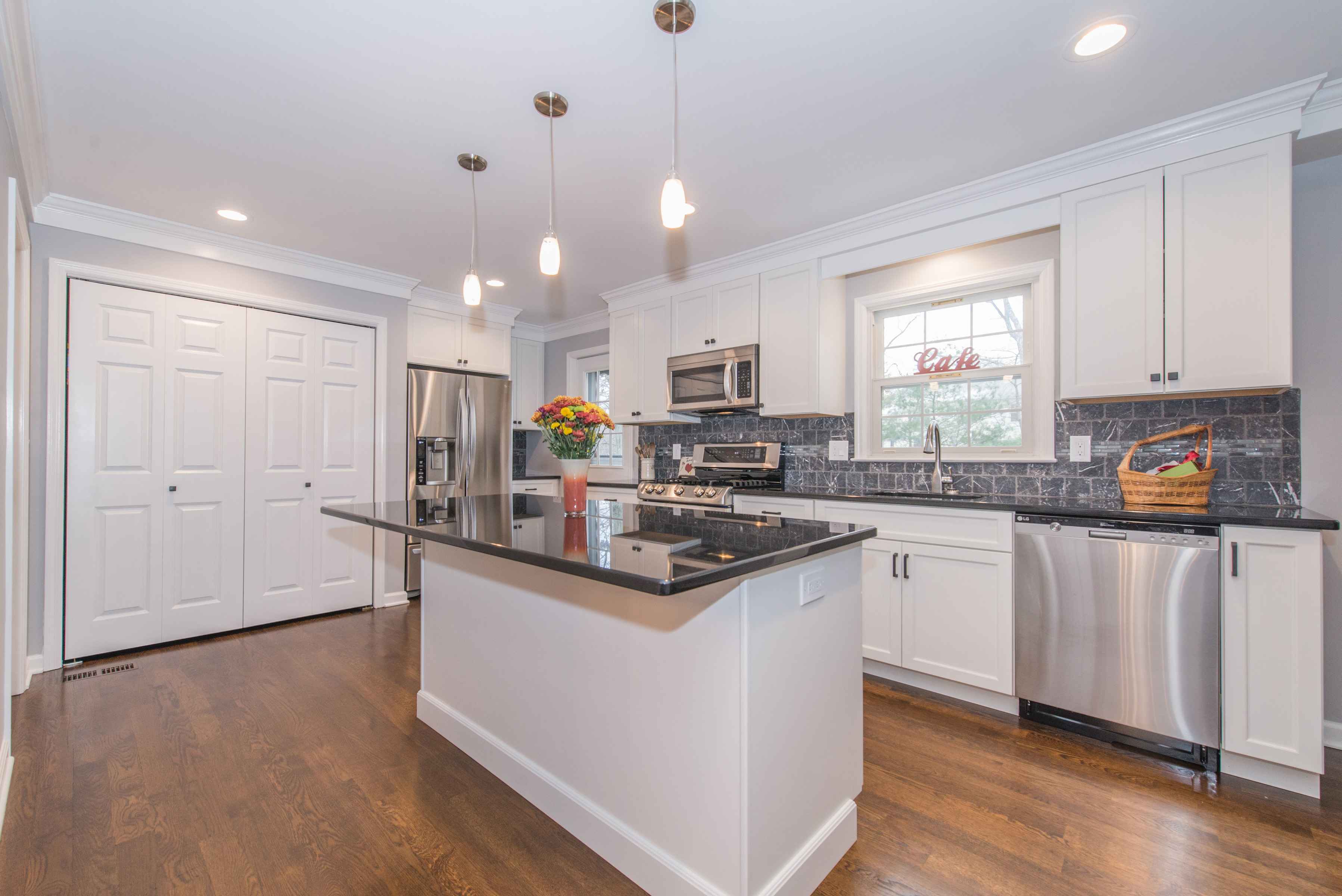 3. What Are My Kitchen Remodel Priorities?
If you're thinking about a kitchen remodel, you already know that your kitchen simply doesn't work for you and your family any longer. Really spend time in your kitchen to pinpoint why that is. Note the specific challenges your kitchen poses. Dated finishes? Insufficient storage? Not enough space for more than one person? Inconvenient layout? Knowing the 'why' will help you and your designer prioritize remodeling solutions and make for a more productive consultation and design meeting.
4. What Design Style Do I Want in My New Kitchen?
Your kitchen should reflect your personal style. Have you been looking around online, in magazines, or in home improvement tv shows? Save images and clippings, or create an online vision board, to effectively communicate to your designer the style that interests you most.
If a remodel will create a significant difference in style between your kitchen and the rest of your home, consider updating the finishes in the adjacent spaces as well. Or, consider finding finishes that will tie your kitchen in with the adjacent spaces while still making the new space feel current and fresh.
5. How Do I Use My Kitchen?
Your remodeling goals should be directly tied to how you use the space and how you wish to use the space. You'll consider, again, what's working in your kitchen and what isn't working in terms of its current functionality. Do you feel like your kitchen keeps you from hosting friends and family? Does the layout keep you from being able to prepare a meal together? What about the counter space: too little, too disjointed, or too far from the range or sink? Envision yourself in the kitchen as it is now and what keeps you from using it the way you'd like.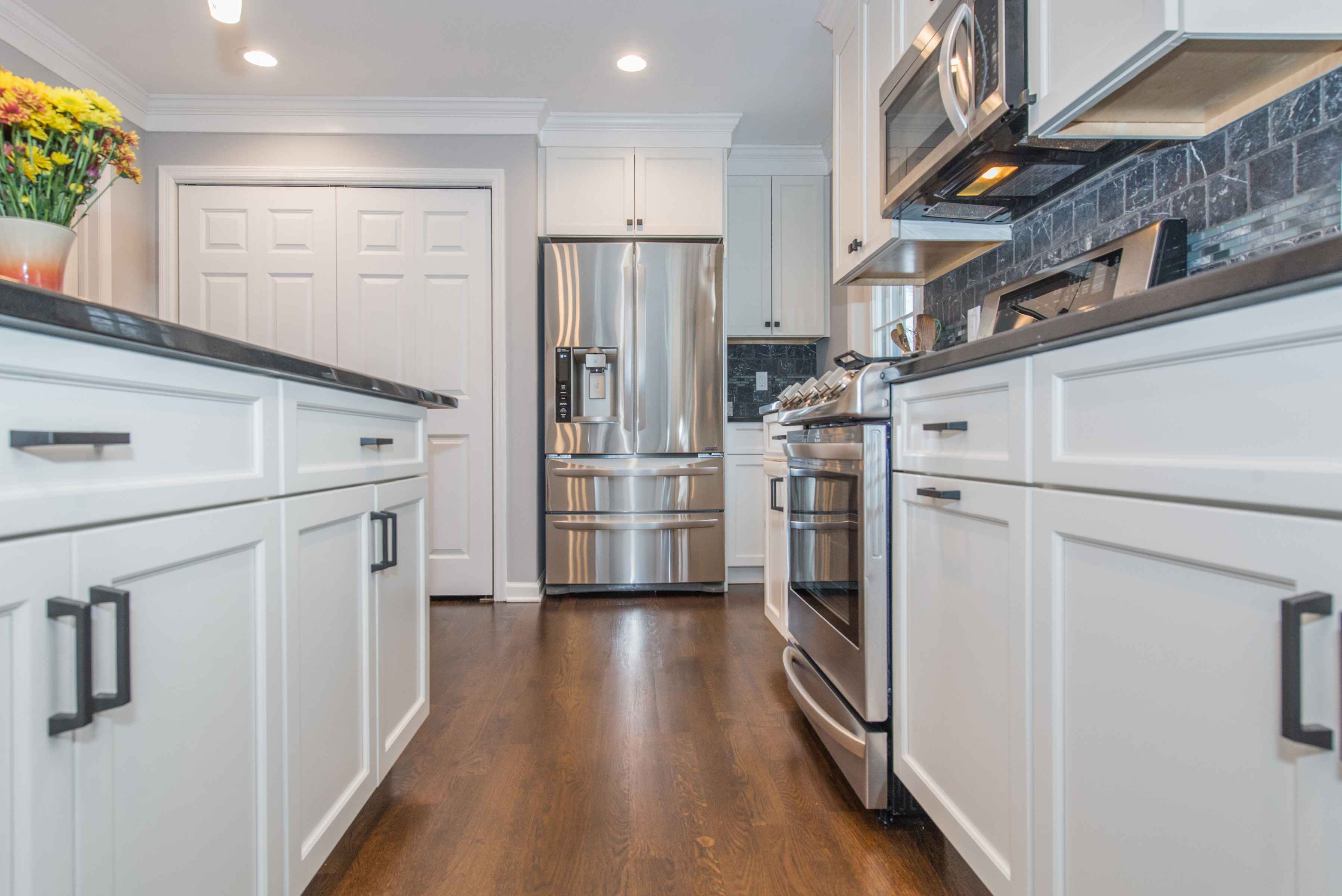 6. Do I Need Space for Entertaining?
Most homeowners value having the space for entertaining friends and family, whether it's a casual birthday celebration or a formal cocktail event. If your current kitchen is closed off from the rest of the living space, this can make any space, when filled with just a few people, feel tight. Have your remodeler create an open concept with a large island for seating and setting out serving ware. A kitchen that opens to an outdoor living area and a vaulted ceiling will make your home feel even larger.
4 Kitchen Remodeling Questions to Ask Your Contractor:
1. Do I Need an Architect to Remodel My Kitchen?
In short, no. Many homeowners believe that hiring an architect is one of the first steps when planning for any major home renovation. The truth is, the design-build model for creating well-designed custom spaces is just as fulfilling, if not more, as hiring an architect. The design-build method allows the homeowner to have a less stressful remodeling experience by having one point of contact and a well-established professional team with seamless communication.
2. What Could I Reuse From My Kitchen?
Reusing some materials from your kitchen can save you money, but is it worth it? Think about why you're looking to reuse. Are you worried about waste? Are you partial to a certain feature in your kitchen? Are you trying to keep your budget under control? Some materials can be saved if they're still in good condition, like your cabinets, flooring, or newer appliances. Other materials, like countertops, tiles, and fixtures, are not worth saving or can't be reused.
If creating less waste is the concern, some nonprofits will accept home improvement donations, like cabinets and appliances. This will keep your remodel from creating so much waste and help others.
Talk to your design-build team about what's worth keeping and trust their knowledge and experience when it comes to what can stay and what should go.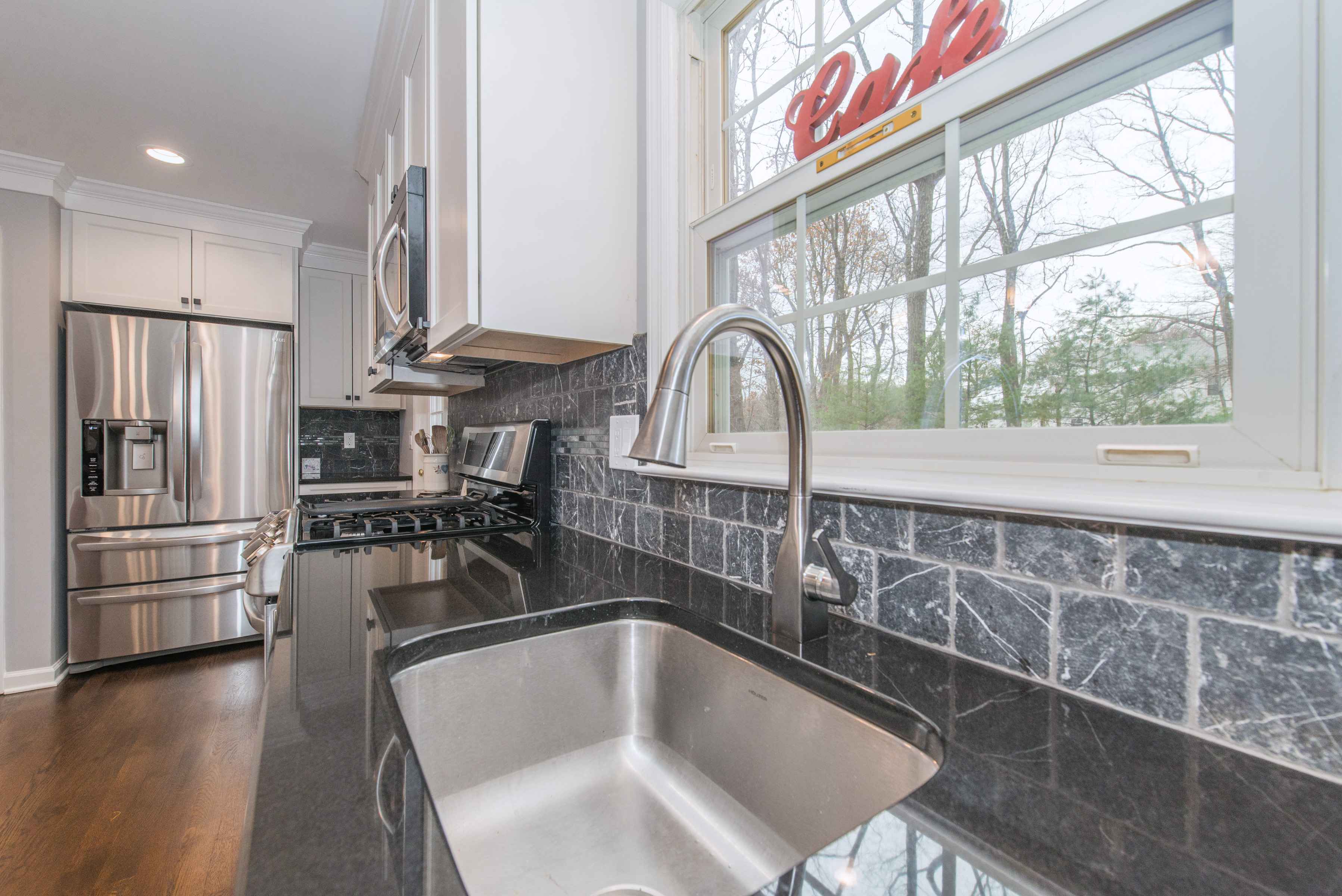 3. Do I Need to Expand or Can I Use the Space I Have?
Often, the space you have doesn't work because the layout is inefficient, meaning a shift in the floor plan will be enough to achieve your design goals. Other times, your design goals just won't fit into the space you have, no matter how skilled your designer may be. To know the answer for sure, schedule an in-home assessment with a design professional.
4. Will I Need to Move Out During the Remodel?
This will depend on the scope of your project. A minor remodel that is only removing and replacing every finish and appliance will not take as long as a gut job that includes removing walls. You won't have access to this basic everyday necessity, so if this sounds like too much frustration and interruption for your family to handle, moving out temporarily may be in order.
How to Find a Kitchen Remodeler in New Jersey
When you're ready to look for a kitchen remodeler, look for a professional design-build firm that can offer you a portfolio brimming with beautiful and successful projects, has a reputation for outstanding client service and understands the value of trust.
In New Jersey, JMC Home Improvement Specialists can deliver these important aspects and more. Our decades of experience designing and building stunning spaces is why our clients often recommend our services to their friends and family. Contact us to learn more about our process and what it's like to work with New Jersey's premier home remodeling design-build firm. We can't wait to hear from you.