Planning your home remodel with the family in mind can be a challenge. You might be asking yourself, how do I optimize my house layout, or where do I start when designing a floor plan? An open floor plan, a large kitchen, and enough bedrooms are just the beginning in designing the best floor plan for families.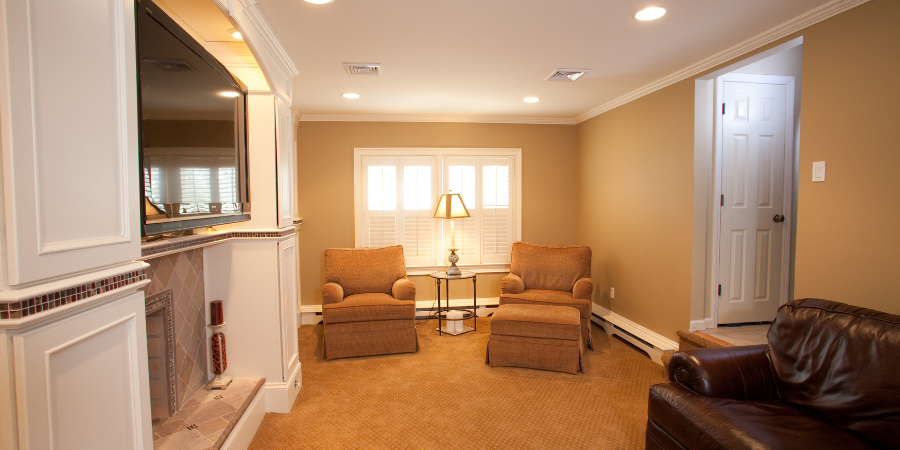 Your New Jersey remodel floor plan should include spaces for togetherness and spaces for seclusion. Every family is different and you'll want to consider what your family needs are, and will be, specifically, but there are some great go-to ideas perfect for families. So, what are the best floor plan features and where should they be placed in the home?
Breakfast Nook off of the Kitchen
Not every meal will take place in the dining room and the kitchen island won't always be the best alternative. If you're planning a kitchen remodel in your New Jersey home, add a breakfast nook off of the kitchen for snacks or the morning rush.
While you're packing lunch, the kids will be nearby polishing off breakfast. With everyone in the same space, but with plenty of space, you'll be able to discuss the day ahead and have a little quality time before everyone rushes off to their next destination. In the afternoon, it's a perfect spot to help with homework while preparing dinner.
Designated Home Office Away From the Main Living Space
Large family house plans should also include, not only office space but office space that's set far away from the main living space. A more secluded office will mean fewer distractions from loud movies or games and heavily trafficked areas like the kitchen.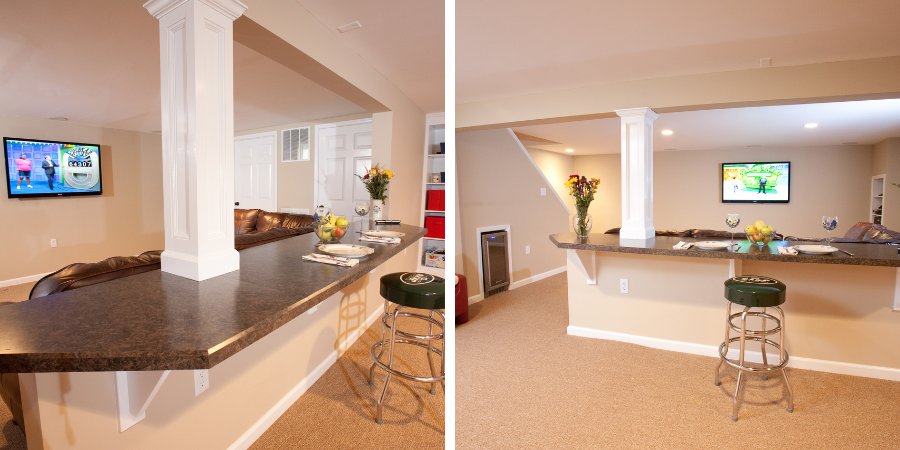 A Flex Room That Can Change As Your Family Grows
Kids will grow quickly, their interests will change, and the space you once thought was a perfect fit might become irrelevant, leaving it nearly unusable. The best floor plans for families include at least one space that is designed to easily change. This could start as a playroom, change to a media room, then perhaps a gym or music room. The placement of your flex room in your family house floor plan should be easily accessible by every member of the family.
Guest Suite in the Finished Basement
Thinking about what kind of floor plan your family needs shouldn't stop at just those who will live in the home in the short term. Include a guest suite that's independent of both the primary suite and the other bedrooms. It's hard to know what the future holds. You may have an older child or an elderly parent move into your home. Or perhaps you frequently house visiting family or friends.
Planning your guest suite with privacy and space in mind could mean a finished basement designed as an independent living suite with a bedroom, small kitchen, bathroom, and living area.
Broad Screened-In Back Porch
Every home could use the extra space a screened-in back porch offers, but a family home benefits even more from the extra square footage it can provide. Use your porch for extra living space, added outdoor space for birthday parties, or a place for play. With a back porch that spans the entire backside of the home, you'll have areas for lounging, dining, and play.
There are also plenty of amenities to consider. Incorporate a fireplace to make the space more comfortable in cooler weather. Consider a wet bar area to make drinks and other refreshments more accessible for family gatherings. The extra storage around your wet bar could house your outdoor tableware, games, and anything you'd want within reach without having to keep returning indoors for every little thing.
A Lavish Primary Suite Away From the Other Bedrooms
Some family floor plans place the primary suite near the other bedrooms, but by placing the bedrooms on the other end of the house or on a separate level altogether, you'll enjoy more privacy and quiet in your own space.
If a baby is in your future plans, have your New Jersey home improvement designer work in an extra room off of the primary suite to serve as a nursery. When they're ready for more independence, the spare room can become an additional space for you to enjoy in any way you'd like.
With your primary suite separate from the other rooms, you could even design a small porch that's just for you. Enjoy your morning coffee, start your day with yoga secluded from your brood, or enjoy a glass of wine with just you and your significant other at the end of the day.
Second Floor
Bedrooms on the second floor with the primary suite on the ground floor might not be ideal for very young children. However, for older children that want more privacy and independence, a second floor for the additional bedrooms is a great choice for a family-friendly floor plan.
Consider a Jack and Jill bathroom with a private commode closet. For three bedrooms, you might opt for a large bathroom down the hall with separate vanities and plenty of storage for each family member.
Also on the second floor, a loft with built-in shelving and desk space is a great place for homework, crafts, or just lounging around. For your upstairs floor plan, also include a media room for gaming. You'll also be glad to have the extra space for sleepovers and visiting family.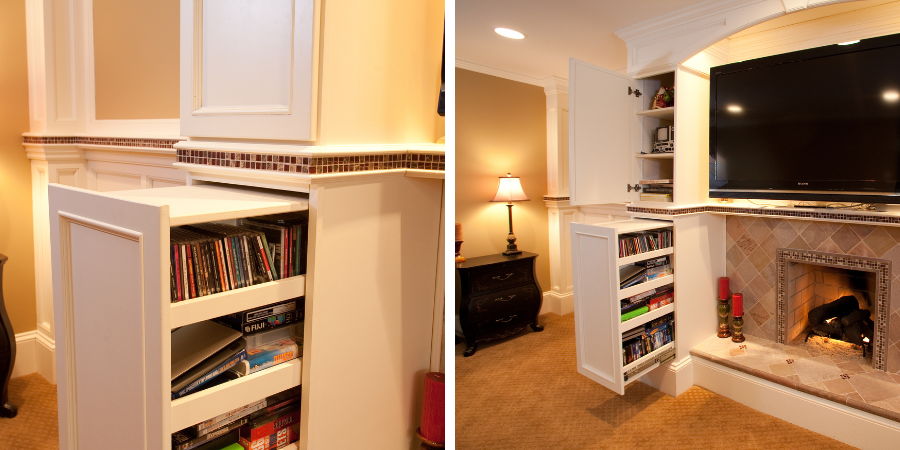 Tons of Storage Across the Home
A butler's pantry off of the kitchen, individual lockers in the mudroom, coat closets at the main entryways, built-in cabinetry in the living area, a large island with storage, and walk-in closets in every bedroom will surely suit the storage needs of even a large family.
In almost every room, there's an opportunity for added storage that will keep your family home tidy with a place for everything and everything in its place.
What are the common mistakes in floor planning?
When you're sitting down with your New Jersey home remodeler, be sure to talk about future plans. One of the biggest mistakes a homeowner can make when designing a floor plan remodel is thinking too short-term. It's difficult to know what will make your home work for your family five, ten, or fifteen years down the road, so the best thing to keep in mind is that the space that works for you now may not be enough later.
Additional sitting areas, such as off of the kitchen or in the form of a sunroom could serve as extra space that will come in handy in ways you might not expect.
Another mistake? Underestimating the amount of space each family member needs to have their own space in the home to feel independent. This is what makes the flex room, loft space, media room, and additional sitting areas important to include in large family home floor plans.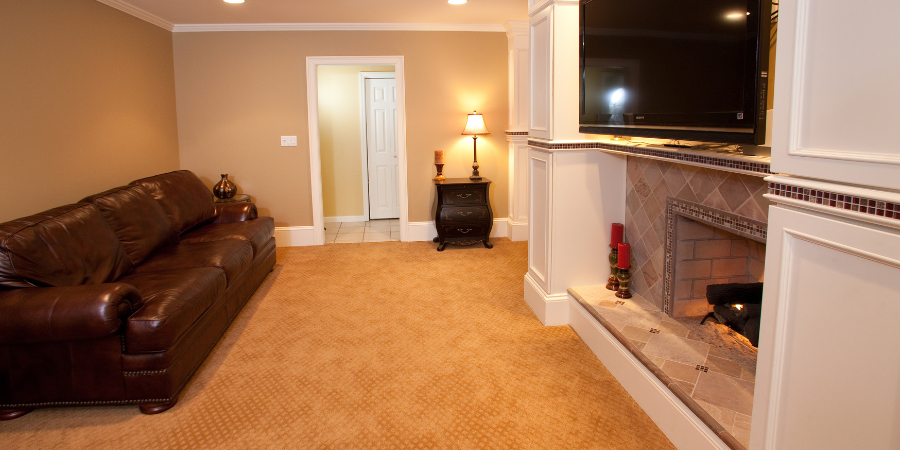 The Best Floor Plan for Families in New Jersey Start With the Best Remodelers
Designing the best floor plan for your family might seem like a dizzying process, but with an experienced contractor that knows families, it doesn't have to be. JMC Home Improvement Specialists have been working with families for decades to deliver a home remodeling experience that offers trust and comfort. Your concerns, your needs, and your budget are our priority.
Through the highly efficient design-build process, we will guide you through every step. Our respect for our clients shows in our quality of work. If you'd like to discuss how your home could grow to fit your family, contact JMC Home Improvement Specialists to schedule a consultation.