Before you can break ground on a home remodel to upgrade and optimize your residential space, you have to invest several weeks—if not months—into careful planning, preparation and design.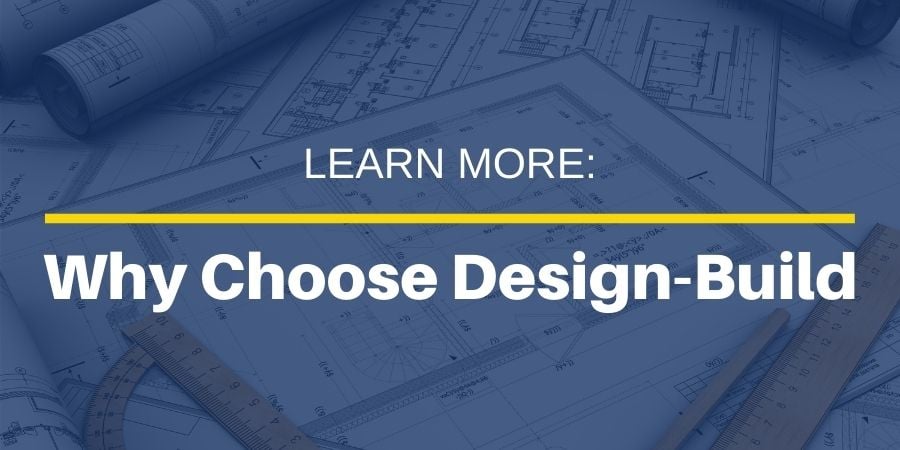 Traditionally, these two phases have been tackled separately through a construction delivery method known as design-bid-build. Using that approach, you first work with an architect or designer to develop drawings for your home remodel and then seek bids from local contractors in the Morristown area. Usually, homeowners accept the lowest bid and the project is then taken over by the builder.
While that sequence makes sense in theory, it leaves a lot to be desired in terms of efficiency, communication and continuity. If you are seeking a smooth remodeling process that is as rewarding as the outcome itself, you may want to consider going with a design-build contractor in Morris, Union or Essex counties.
What Are the Advantages of Design-Build?
The design-build delivery method is different because it provides all the services you need—including project design, architectural drawings, product selection and construction—through one company, one contract and one point of contact.
Although you still typically pay a separate fee for the design process, it often gets applied to your overall construction cost when you stick with the firm for the whole project Meanwhile, the design fee enables the design-build team to visit your home and collect measurements; create a model and floor plans of your home, or the space being remodeling; consult with you on your needs and help you understand your material and product choices; develop conceptual drawings; and the other pre-construction tasks that are necessary to bring your project to life.
There are numerous distinct benefits of design-build remodeling, including:
1. Streamlined Process
There's an elegant simplicity to working with a design-build contractor. It eliminates the need for you to independently hire and manage several different professionals, including the designer or architect, a general contractor, and other subcontractors for specific installations like plumbing, electrical, flooring and tile. With design-build, your remodeler has in-house personnel for your project and will handle all necessary pre-construction responsibilities, such as pulling permits, ordering materials, scheduling and addressing any unexpected obstacles that crop up.
2. Better Communication
The design-build remodeler's job is to maintain regular communication with you so you can make informed decisions and not have to worry about managing what and where about your remodeling project. With all your key players working for the same company, there is less risk of miscommunication or delays. You are given access to a primary point of contact, such as your project manager. Even if they are away or busy, there are other team members you can reach out to when you need help. Information is shared more seamlessly and questions can get answered more quickly throughout the design-build process.
3. Cohesion and Collaboration
The same team who develops the architectural drawings will be responsible for bringing them to life. When you use the traditional design-bid-build method, there is a chance your drawings will have vague or missing information—even though you spend a premium on hiring an architect. You then shop the plans to multiple contractors, all of whom provide different pricing depending on how they interpret the plans or fill in the blanks. Often, the project ends up being significantly more than what you originally planned, or it cannot be executed properly because of existing conditions or structural limitations not foreseen by the architect. This means you may not get exactly what you were expecting or at the cost you anticipated.
4. Effective Value-Engineering
Along the same line, design-build remodeling gives you more control over your budget because you're aware of how much certain selections and products cost upfront. Your team designs the project with a remodeler's eye, providing realistic and accurate pricing as well as cost-saving alternatives. If your project starts to fall victim to scope creep, or the estimated budget is more than you want, you can address these issues during the design phase. The design-build delivery method provides a unique opportunity for value-engineering and exploring cost-saving measures with practical insight from your builder. You will go into the construction phase feeling more informed and confident about your decisions, which mitigates the risk of change orders that often cause delays and price hikes.
5. One-source Accountability
With your remodeling team working under one roof, they have the flexibility and ability to make revisions as needed, and in a timely manner. They also take full accountability for the entire project, including how much it costs, how quickly it's completed, and how it looks after all is said and done. In the event of unforeseen challenges, surprises or even mistakes, there is no finger-pointing or the need to track down the responsible party. Instead, everyone works together to identify a cost-effective and smart solution to keep your New Jersey home renovation moving forward.
Finding a Design-Build Remodeling Group in New Jersey
Remodeling a home is no small task. It has the potential to be among the biggest investments of both time and money that you make in your lifetime. You want to create a positive experience in addition to accomplishing your project priorities, and the design-build process can help. At JMC Remodeling, we have a complete team of professionals with the skills and expertise to handle any type of home remodel in the Morris County area. We cultivate a streamlined and rewarding design-build process, while working to ensure you feel engaged and empowered throughout the project.