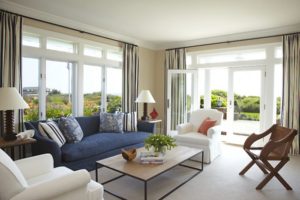 Remodeling your home is an exciting journey. Once you've selected your remodeler and your design is complete, there are several things JMC Home Improvement Specialists recommends you do to prepare your home for a remodel. If you get started a few weeks before construction begins, your home should be all set for the project team to arrive and get to work.
Clear the rooms in your home impacted by the remodel.
Remove all furniture, accessories, and artwork in any rooms or hallways that will be touched during the remodel.
Clear main access areas such as your front entry or any other entrances that your project crew may need to use.
Store removed items in a safe place such as your basement or a storage unit.
Ensure that your garage and driveway are ready for deliveries.
Remove any stationary items from your driveway.
Clear any clutter out of your garage.
If your remodeler doesn't need to use your garage for storing materials, you can use this space for your own items.
Set up alternate areas for family activities.
Depending on which rooms are involved in your remodel, you may need to set up temporary spaces for activities such as eating, doing homework, or watching television. Give this some thought ahead of time, so you have the spaces ready when you need them.
Don't forget your pets!
All the additional noise and activity can stress animals out. Be sure to set up safe and quiet areas for them to sleep and eat during work hours.
Get them acquainted with their new space a few days before construction starts. Bring their favorite toys and beds to make it more comfortable.
Always let your project crew know how many pets and what types you have in your home.
Special tips for kitchen remodels.
Set aside any daily necessities you will need and place them in your temporary kitchen space. You may want to purchase disposable items to make things even easier.
When packing up your kitchen, label each box with its contents on the outside to make unpacking easy.
Move your refrigerator to the garage, basement or other easily accessible space.
Prepare some meals ahead of time and freeze them. Have a microwave or hot plate available for reheating or preparing food in your alternate kitchen spot.