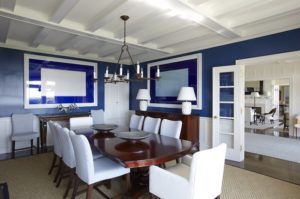 One of the most exciting parts of the remodeling process is when you get to see your project design for the first time. It's the grand reveal, demonstrating how your ideas, wants and needs for your remodel have been translated into a floorplan and rendering. Don't worry if you have trouble reading the floorplan; your designer will walk you through the plan and answer all your questions.
During your remodeling design review, JMC recommends that you consider the following items when critiquing your project's plan.
Were your goals and needs met? Make sure that all of the issues or problems that your remodel needed to solve have been addressed.
Does the remodel design incorporate your must haves? If you requested specific items or materials, make sure that they are included or a better alternative has been suggested.
Does it reflect your style? Ensure that the design is in line with your personal aesthetic preferences and that it will look like a natural extension of the rest of your home.
Have any safety issues been addressed? This could include special accommodations for children or aging in place considerations such as grab bars, wider doorways, or walk-in showers.
Has it been designed within your budget? Last, but certainly not least, can this project be build within the budget that you set for your project?